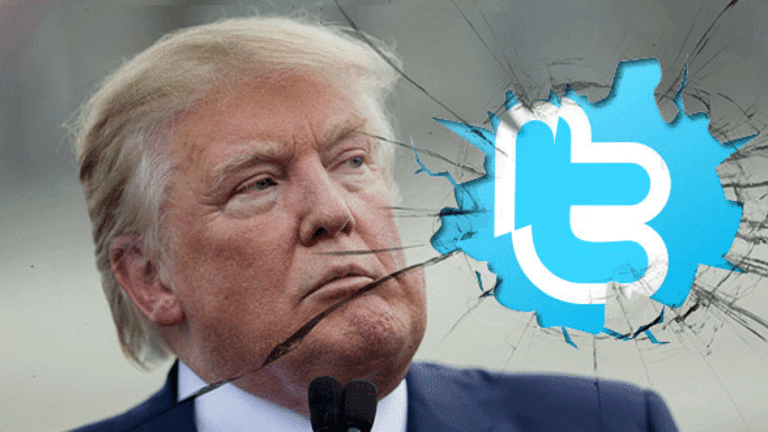 Trump Takes Credit for Holiday Spending, Swipes at Obama, U.N. in Post-Christmas Tweets
There was no rest for Trump's Twitter finger on Boxing Day.
While much of the U.S. and the markets enjoyed a post-holiday break on Monday, President-elect Donald J. Trump used his favorite means of communication, Twitter, to take credit for the stock market bounce and holiday sales and to wag his finger at the United Nations and President Barack Obama.
In a tweet, Trump claimed "there was no hope" before he won the election in November, and that now the market has jumped 10% and Christmas spending is over $1 trillion. 
In Trump's tweet, he did not give the source of his figures. A September report from the Deloitte University Press estimated that holiday sales in 2016 would pass $1 trillion, reflecting as much as a 4% upswing over last year's spending. The Trump press representative did not immediately respond to a query about the source of the $1 trillion figure.
Hours earlier, in response to Friday's United Nations Security Council vote to condemn Israeli settlements and the U.S.'s controversial decision not to veto the measure, Trump tweeted that the U.N. is really a "club for people to get together, talk and have a good time," adding that it is "so sad."
Trump also took aim at President Obama, who said during an interview podcast on Monday that he would have beaten Trump had he been allowed to run for a third term. U.S. presidents are barred by the Constitution from serving more than two four-year terms.
The president-elect's tweet in response was fast and furious. "...I say NO WAY!"
Obama's comment was from an interview with David Axelrod, who had been the chief strategist for Obama presidential campaigns, from "The Axe Files," through CNN and the University of Chicago Institute of Politics.
Later Monday night, Trump fired off more tweets complaining that the media won't report about the millions he gave to his charitable foundation, "all of which went to charity."
On Saturday, Trump said he intends to dissolve his charitable foundation, the Donald J. Trump Foundation, which has been under investigation by the New York attorney general. 
The move followed an order by New York Attorney General Eric Schneiderman in October directing the Donald J. Trump Foundation to stop taking donations, saying the foundation violated state law by not registering with the state as a charitable foundation.
The attorney general's order followed The Washington Post reports that suggested improprieties by the foundation such as using its funds to settle legal disputes involving Trump businesses.
A spokeswoman for the attorney general's office said on Saturday that Trump cannot shutter the foundation while the investigation is ongoing, according to a Reuters report.