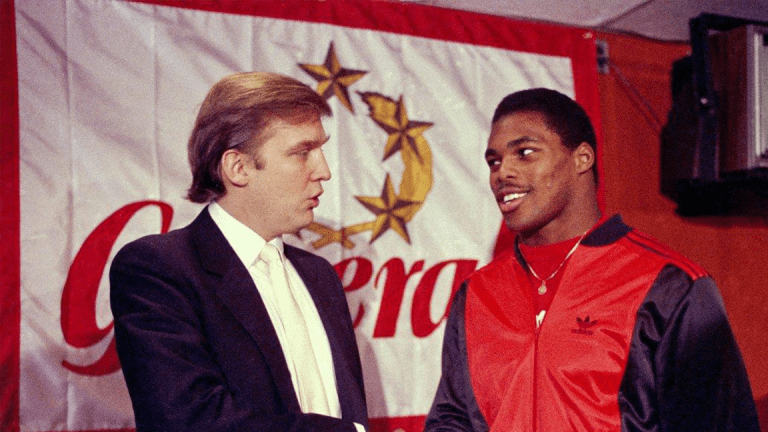 Trump Slams 'Massive' NFL Tax Breaks in Tuesday Twitter Storm
Trump has accused the NFL of benefiting from 'massive' tax breaks as anthem protest anger deepens.
U.S. President Donald Trump accused the NFL of benefiting from "massive tax breaks" in his latest Twitter salvo against professional football players kneeing during the playing of the national anthem.
Trump demanded a change in tax law as he accused the players, and by proxy the league, of "disrespecting our Anthem, Flag and Country" in a series of Tweets sent early Tuesday.
Until 2015 the NFL has been registered as a "501(c)(6)" organization that is a not-for-profit, tax-exempt organization under U.S. tax law, but revenue from its 32 franchises are taxed at normal corporation rates and the NFL collectively generates around $10 billion a year in taxable income.
It voluntarily relinquished that status after Commissioner Roger Goodell, who earns an estimated $30 million a year, called it a "distraction" and said it had been "been mischaracterized repeatedly in recent years."
A 2016 study by the Brookings Institute suggests the U.S. Treasury Department has lost around $3.2 billion in tax revenue from the use of municipal bonds to financing the construction of 36 stadiums across various professional sports since 2000. 
Of the 16 NFL stadiums built since 2000, the study shows, 13 were financed with tax-exempt bonds. However, the study noted that that while NFL stadiums have the highest average cost, at $777.5 million, Major League Baseball had the highest average amount financed by tax-exempt bonds at $449.3 million.
More of What's Trending on TheStreet: