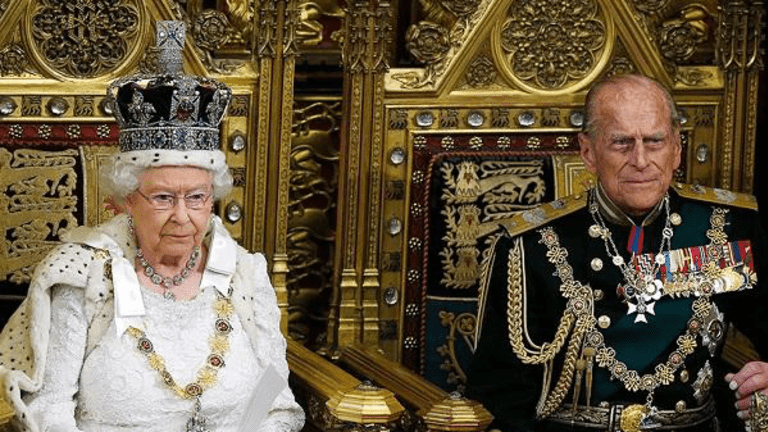 Trump's U.K. Visit Looks to Be Delayed After Queen Fails to Mention It in Opening of Parliament
The Queen opens U.K. parliament despite lack of deal to form majority government
Queen Elizabeth II opened U.K. parliament in a ceremony full of pomp, setting out the government's ambitions for the next two years.
Watch: 10 Facts About The Queen's Speech
The Queen made no mention of President Donald Trump's state visit to the U.K. with speculation that the visit has been dropped or postponed.
Government officials said that the omission of any mention of Trump's visit did not necessarily confirm he was not coming to the U.K. this year, but said it was "inevitable" that people would speculate that the visit had been delayed.
The Queen did, however, make mention of the King and Queen of Spain's state visit.
Trump earlier in June sparked outrage after he criticized London Mayor Sadiq Khan in the wake of the terrorist attack on London Bridge and in Borough Market. Trump is said to not want to visit Britain if there are mass protests.
The opening, known as the Queen's Speech, sets out the government's ambitions for the upcoming parliamentary session. That has now been extended to two years to ensure a smoother Brexit.
The speech came at a sticky time for Prime Minister Theresa May, who is said to have not yet formed a deal with Northern Ireland's DUP to ensure a majority government, leaving her exposed.
The government promised to earn "the trust and confidence" of the British people, laying out 27 bills intended to deliver Brexit, help fight terrorism and help consumers.
"My government's priority is to secure the best possible deal as the country leaves the European Union," the Queen said. "My ministers are committed to working with parliament, the devolved administrations, business and others to build the widest possible consensus on the country's future outside the European Union."
The pomp and circumstance surrounding the state opening of parliament was toned down, with the Queen forgoing her usual crown and cape for a hat and coat. The crown, however, sat on a table in front of the Queen while she delivered the speech as a symbol of the Monarchy.
Prince Phillip, the Queen's husband, who was supposed to accompany the Queen Wednesday, has been admitted to hospital. Buckingham Palace said it was a "precautionary measure" for treatment of an infection arising from a pre-existing condition.
The pound was firmer after the speech, up 0.48% to $1.2687 after falling below $1.26 earlier in the session.
More of What's Trending on TheStreet:
Travis Kalanick Has Resigned As CEO of Uber: A Timeline of Uber's Recent Struggles