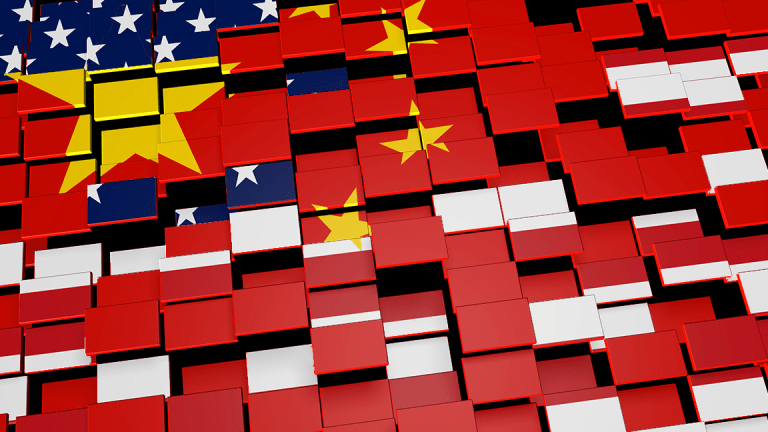 Trump's Proposed New Tariffs Could Mean a Tough Holiday Season for Retailers
Gear up to pay more this holiday season if the latest round of tariffs go through.
If you've been saving for the holidays, sock more away. And thank President Trump while you're at it.
Some $200 billion of goods imported into the U.S. from China will get a 10% duty if the latest round tariffs proposed by the Trump administration go into effect.
Companies that may feel the impact most acutely are those that sell furniture, according to a note from Goldman Sachs on Wednesday. Those can include anything from Macy's Inc. (M) , Williams-Sonoma Inc. (WSM) , Restoration Hardware Inc. (RH) and At Home Group Inc. (HOME)  ; virtually all department stores and the leather-goods companies Tapestry Inc. (TAP) and Michael Kors, Inc. (KORS) . Companies selling tools, tires, sporting goods, small appliances and heating and cooling products also could face moderate impact; they include, Home Depot Inc. (HD) , Lowe's Companies Inc.  (LOW) and Bed, Bath &  Beyond Inc.  (BBBY) .
Apparel in general has been spared from extra tariffs in this latest round.
"The biggest negative surprise for our covered consumer sectors vs. our economists' prior expectations relates to furniture -- all furniture imported from China ($28 billion) will be covered, vs. our economists' initial expectation of $11 billion," wrote Goldman Sachs analyst Matthew J. Fassler in the note Wednesday, July 11. "Note that China supplies 65% of furniture imported into the US."
Fassler added that the handbag and accessories retailers like Tapestry and Michael Kors, which could be hurt, don't have all their products manufactured in China. Tapestry has manufacturers in Vietnam, the Philippines, India, Thailand, Italy, Hong Kong, Myanmar and the U.S.; Michael Kors has said that its largest manufacturer, which produces mainly in China, accounts for nearly 20% of finished products in volume.
"The bottom line is that tariffs are unhelpful to retail and the consumer economy, especially during a period of high spending when consumer confidence is key to growth," Neil Saunders, managing partner of Global Data Retail, told TheStreet Wednesday. "It is also worth noting that many retailers and the sector as a whole are up against a very tough comparative from the prior year, so anything that disrupts growth is particularly unhelpful."
A perennial question for retailers and companies is whether they can raise prices and pass them on to consumers because they have so-called pricing power, or whether they must absorb the increased costs.
"Our economists do note that firms might be less motivated to disrupt and relocate supply chains to avoid a 10% tariff [compared] to the 25% tariff implemented in the earlier round, which could render some combination of passing through and digesting the impact to the margins the most likely outcome," wrote Fassler.
Meanwhile, National Retail Federation called the tariffs a "reckless strategy that will boomerang back to harm U.S. families and workers."
Tuesday's threat of new tariffs follows the tariffs of 25% imposed on $34 billion of goods imported from China to the U.S. beginning on July 6. China followed suit immediately with tariffs affecting the same dollar amount of imports to China from the U.S.