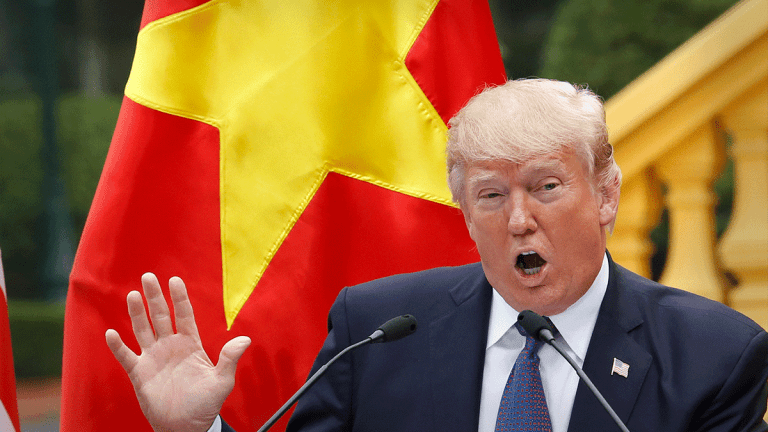 Trump Raises Tariffs on Chinese Goods in Retaliation for Beijing's Latest Move
President tweets tariffs to rise to 30% on $250 billion in goods starting Oct. 1; Tariffs on $300 billion in goods set to begin Sept. 1, raised to 15%.
President Donald Trump tweeted late Friday that he is raising tariffs on Chinese imports in retaliation for China's latest move.
Trump said tariffs to be imposed on Sept. 1 on $300 billion in goods imported from China will now be 15%, up from 10%. In addition, tariffs on $250 billion in goods that have been at 25% will rise to 30% on Oct. 1.
China said earlier in the day that it would impose up tariffs on over 5,000 U.S. products, including soybeans and petroleum, worth a combined $75 billion. The country also will resume import duties on U.S. automobile components.
Trump's latest tweets follow an earlier tirade in which he "ordered" U.S. companies to find alternatives to doing business in China. U.S. stocks fell sharply after those tweets, with the Dow ending the day down more than 600 points.