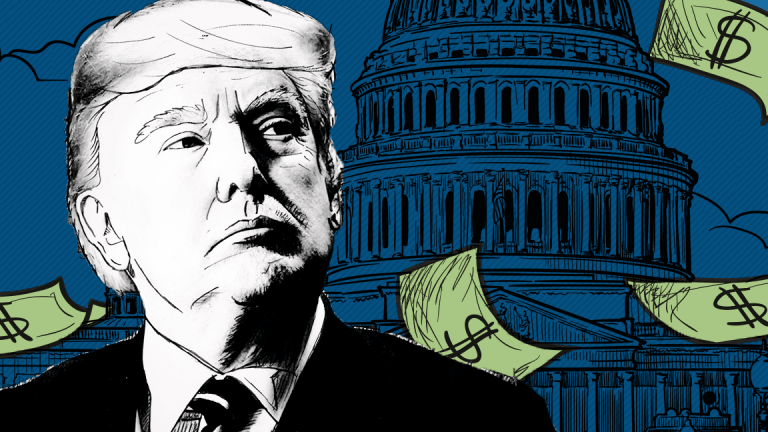 Trump Plans to Nominate 'Gold-Standard' Advocate to the Federal Reserve Board
Move follows collapse of earlier nominations of Stephen Moore and Herman Cain.
President Donald Trump tweeted Tuesday he plans to nominate two people, including an advocate of a return to the gold standard, to the Federal Reserve board.
Trump tweeted that he plans to nominate Christopher Waller, of the St. Louis Fed, and Judy Shelton, U.S. executive director of the European Bank of Reconstruction & Development, to the board, which oversees U.S. monetary policy.
Waller is a former economics professor at Notre Dame.
Shelton has served as a director of Hilton Hotels. She served as an economics adviser to Trump after jumping ship from the Ben Carson presidential campaign. 
Shelton told Fortune Magazine in a 2016 interview "some people may think of [the gold standard] as a throwback, but I see it as a sophisticated, forward-looking approach because gold is neutral and it's universal."
Trump previously tried and failed to get former presidential candidate Herman Cain and conservative columnist Stephen Moore named to the board. Cain withdrew amid allegations of sexual misconduct. Moore pulled out after Senate opposition foreclosed any chance of approval for his nomination.
Trump has repeatedly criticized Fed Chairman Jerome Powell, arguing that the Fed shouldn't have raised rates last fall, and urging the central bank to cut rates faster. U.S. stocks have surged in recent weeks in anticipation of a rate cut by the Fed at this month's meeting.