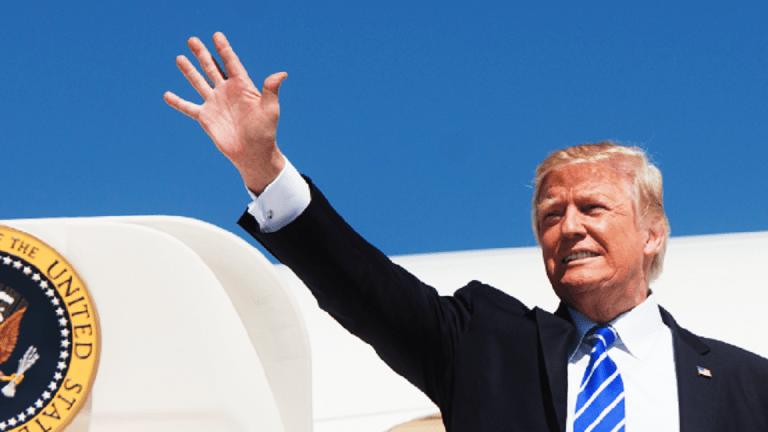 Trump Handles Stress Well, Needs Ambien on Long Flights, WH Doc Says
Rear Adm. Dr. Ronny Jackson gave the president a clean bill of health Tuesday.
The leader of the free world is healthy as a horse.
Rear Adm. Dr. Ronny Jackson gave President Donald Trump a clean bill of health during a news conference Tuesday. 
Amid scrutiny of Trump's mental health by political adversaries, the doctor said that the president's mental health is fine. 
Here are some of the highlights from Jackson's news conference. 
Trump Takes Ambien
The doctor said that Trump takes some the sedative Ambien when he goes on long flights internationally. Normally, the president sleeps between four and five hours per night.
Trump Wants to Trim Weight
While this may not pass the eye test, Jackson insists that the president is 6'3 and weighs 239 pounds. The doctor also said that Trump's goal is to lose between 10 and 15 pounds this year. 
Trump Isn't Crazy
There has been speculation that Trump is in mental decline, but Americans shouldn't worry about the president's mental capacity, according to Jackson. "I have no concerns about his cognitive ability," the doctor told the press pool. 
The President Deals With Stress Well
More of What's Trending on TheStreet: