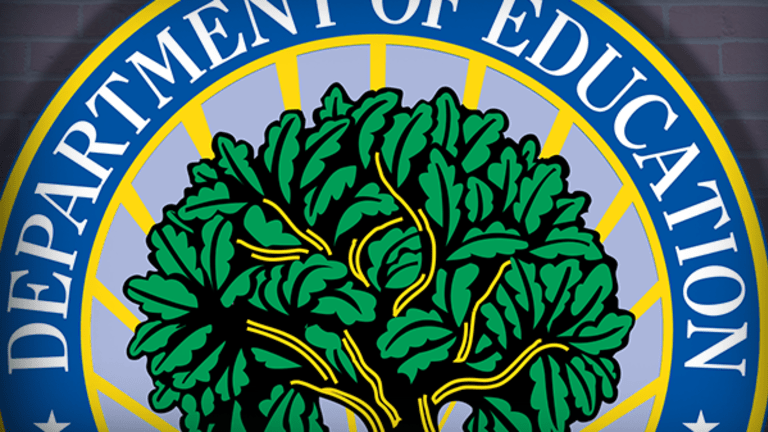 Trump Budget Proposal Cuts Education Funding Overall, Adds $1.4 Billion to School Voucher Program
The overall Department of Education budget will be $59 billion in 2018.
President Trump's 2018 budget proposal cuts Department of Education funding by 13% to $59 billion while increasing the school choice budget by $1.4 billion to $20 billion. 
The budget also eliminates the after school and summer program 21st Century Community Learning Centers initiative, which the administration says has not met its objective of improving student achievement. 
Support levels for Historically Black Colleges and Universities were maintained at $492 million, while Federal Work Study allotments were reduced. 
For-profit education stocks were rising Thursday morning. Bridgepoint Education  (BPI) - Get Zovio, Inc. Report was up 2% and American Public Education  (APEI) - Get American Public Education, Inc. Report was up nearly 1%.