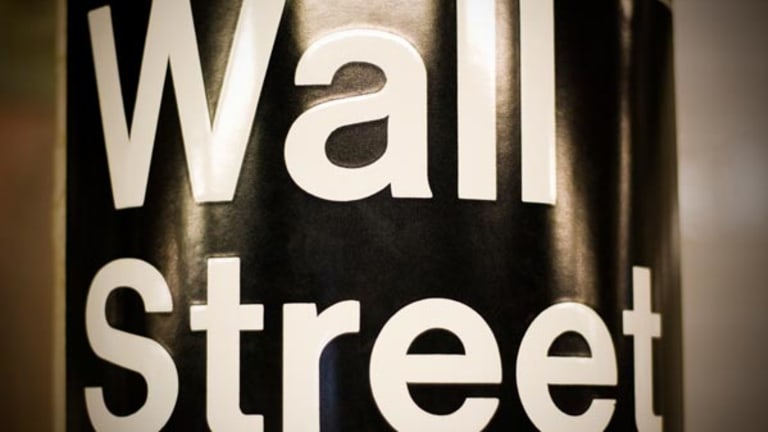 True Religion Proselytizes U.S.: Best in Class
True Religion sells what used to be cheap clothing at premium prices. Amazingly, the strategy is working.
True Religion sells what used to be cheap clothing at premium prices. Amazingly, the strategy is working.
BOSTON (TheStreet) -- Hippie and bohemian style used to mean cutoff jeans and second-hand paisley shirts, respectively, worn by society's outsiders.
Today,
True Religion
(TRLG)
, one of the fastest-growing apparel companies in the world, sells what it calls "hippie bohemian chic flair" at a premium. A pair of jeans? As much as $319.
Founded in 2002 by Jeffrey Lubell and Kym Gold, True Religion sells high-fashion jeans and vintage style t-shirts. The company has expanded into handbags, footwear and headwear. True Religion runs about 900 branded boutiques on six continents.
Despite exorbitant cost, True Religion's products are growing in popularity. Since 2007, True Religion has grown sales 32% annually, on average, as its stock returned 10% a year. Mainstream retailers
American Eagle
(AEO) - Get Report
and
J.Crew
( JCG) have suffered annualized share price declines of 11% and 10%, respectively. And denim-focused
The Buckle
(BKE) - Get Report
has watched its share price vacillate in the $30 range.
Niche focus and tall price-points have secured deals with high-end department stores
Macy's
(M) - Get Report
,
Nordstrom
(JWN) - Get Report
and
Saks Fifth Avenue
(SKS)
. Fiscal second-quarter net income decreased 31% to $7.5 million, or 30 cents a share, due to one-time separation costs. Excluding the charges, profit declined to $10 million, or 42 cents a share. But, revenue increased 14% to $82 million and the gross margin widened from 62% to 64%, signaling a sales shift to pricey items. True Religion has $123 million of cash and no long-term debt.
The company can finance its expansion with cash, evident in its lofty quick ratio of 6.2. Furthermore, several segments exceeded quarterly projections. International sales climbed 14%, for example. And the ever-important same-store-sales figures were strong. Direct-to-consumer sales climbed 6.7% from the year-earlier period. True Religion has opened five U.S. stores in 2010, bringing the domestic total to 81, and opened its first two full-price international outlets, in Tokyo and London, during May. A Toronto store is expected to open by year-end. True Religion's escalating expansion and fat margins appeal to analysts.
Although the company has a market value of just $570 million, six sell-side analysts now cover its stock, five of which rate it "buy." A median target of $33.60 suggests a return of 50% in the next 12 months. Few, if any, specialty retail stocks are expected to deliver such gains amid ongoing consumer retrenchment. But, True Religion has proven that it can grow, even in recessionary conditions. Research boutique
Caris & Co.
predicts that True Religion's stock will hit $40, implying 79% of upside.
Needham & Co.
offers a more modest target of $31.
Despite a lackluster quarter, True Religion posted impressive investment metrics. Its return on equity, a critical measure to stock holders, dropped to 21%, but exceeded the industry average of 20% and the
S&P 500
average of 13%. Return on assets remained in double-digit territory, as well, declining to 18%. True Religion's stock has risen 21% in 2010, but it has fallen 32% from a 52-week high hit on April 26. Its PEG ratio, a measure of value relative to analysts' long-run growth estimate, of 0.5 signals a 50% discount to fair value.
The stock trades at a trailing earnings multiple of 12, a forward earnings multiple of 9.2, a book value multiple of 2.6 and a cash flow multiple of 9 -- 49%, 50%, 35% and 44% discounts to specialty-retail industry averages. Given that the U.S. is entering holiday shopping season with a 9.6% unemployment rate, it may seem illogical to purchase the stock of a high-priced jeans purveyor. But, discount valuation, a heap of cash and a proven growth strategy should offset any economic concerns. True Religion is a best-in-class company and still a best-in-class stock.
-- Written by Jake Lynch in Boston.
RELATED STORIES:
10 Stocks Expected to Double Amid QE2
4 Safest Stock Picks in 10 Industries
Become a fan of TheStreet on Facebook.
Disclosure: TheStreet's editorial policy prohibits staff editors, reporters and analysts from holding positions in any individual stocks.