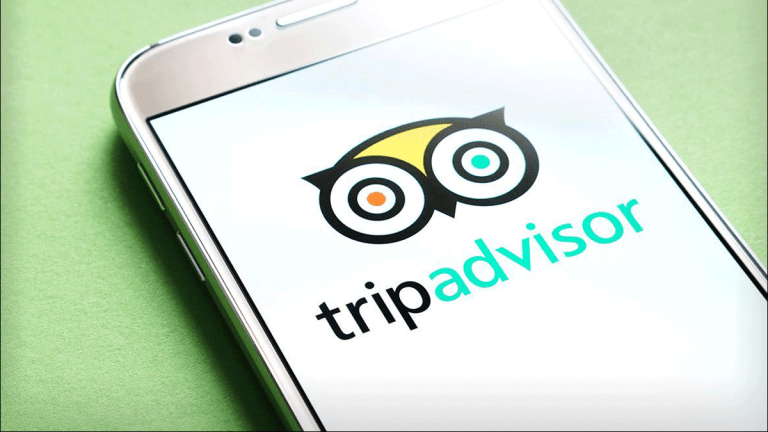 TripAdvisor: Steer Clear For Now
Lackluster revenue growth rates combined with an inflated valuation makes TripAdvisor too risky a bet for now.
TripAdvisor (TRIP) - Get Free Report enthusiastically delivers a very promising narrative. Essentially, it's that investors should ready themselves for a challenging Q3 2019, but that once the company gets over this next speed bump, there is a positive revenue growth story just around the corner, starting in Q4 2019 and into 2020.
On balance for now, however, TripAdvisor's valuation still remains too extended, and its shares are best avoided.
Unimpressive Q2 2019 Results
Investors had already braced themselves for Q2 2019 results to be painful, as TripAdvisor's CEO Stephen Kaufer warned them during its Q1 2019 earnings call. Furthermore, back in Q1 2019, Kaufer bullishly asserted that TripAdvisor would make up for lost ground in H2 2019, so that it could finish 2019 with at least an adjusted EBITDA of $465 million.
Thus, even though Q1 2019's top-line was down 1% year-over-year, and while Q2 2019's revenue was down 3% year-over-year, management has stuck to their guns and informed shareholders that TripAdvisor remains on track to minimally hit $465 million of adjusted EBITDA this year.
Engagement vs. Monetization
TripAdvisor has more than 400 million average unique monthly users (MAUs). Thus it has no problems in actively engaging its audience. Its troubles stem from the platform's difficulties in adequately monetizing its user base.
Historically TripAdvisor's Experiences and Dining (E&D) was a story worth focusing on. This segment had posted 40% compounded growth rates over the previous two years ending with Q1 2019. But now, excluding currency, these growth rates appear to have slowed ever-so-slightly since last quarter to 33% growth year-over-year.
TripAdvisor's CFO Ernst Teunissen repeated the message for investors that TripAdvisor is "playing to win" and that TripAdvisor is not attempting to maximize this year's growth rates but is focused on reaching long-term sustainable growth.
Next, its bigger segment -- Hotels, Media & Platform (HM&P) -- continues to be TripAdvisor's best segment, posting EBITDA margins of 43% in Q2 2019, which is a substantial jump from the 31% EBITDA margins posted in the same period a year ago.
Management declares that this level of profitability has been driven by its steadfast focus on cutting back on selling & marketing expenses. Moreover, TripAdvisor asserts that this is not a one-off EBITDA margin level, but that this level of profitability with its HM&P segment should be here to stay.
Under-Tapped Opportunity
TripAdvisor message to investors is that it has a remarkable opportunity to inspire consumers and match them up with clients' offerings, be they hotels, restaurants or experiences. Accordingly, TripAdvisor is seeking to leverage enhanced data analytics to understand and more accurately segment its audience, so that native advertising can more effectively target the platform's users through a customizable feed.
Further ahead, TripAdvisor believes that its key opportunity lies in unlocking more of its fair share of a rapidly growing digital media advertising market. Specifically, TripAdvisor notes how this market is expected to reach $479 billion by 2022. Meanwhile, TripAdvisor's 2018 advertising revenue was just over $150 million, although TripAdvisor acknowledges that so far it has underperformed peers in this space such as Twitter (TWTR) - Get Free Report  and Pinterest (PINS) - Get Free Report .
Valuation - Weak Margin Of Safety
Superficially, TripAdvisor appears to be trading at a huge discount to its historical valuation. But  I contend that this is an instance where the market got it right. TripAdvisor was previously being valued as a high-growth, high-margin business, which it had been.
However, it now appears that the formidable Alphabet (GOOGL) - Get Free Report  is encroaching on its turf -- not the type of competitor any company wishes to go against.
Having said that, as the table shows, it's not just TripAdvisor which has seen investor sentiment turn sour. The sector as a whole seems to have fallen out of favor with investors of late. Evidence of this poor sentiment is best reflected in the peer group's P/Sales multiple, which has compressed from a historical average of 2.2x to 1.7x trailing sales more recently.
In this light, it remains easy to understand how TripAdvisor's poor growth with a 3.3x trailing revenue multiple is being viewed as too high a multiple for this company. 
The Bottom Line
TripAdvisor has hit a stumbling block and is asking its shareholders for patience while it optimizes its strategy and regains sustainable top-line growth. However, given that its shares are still being traded at an elevated multiple combined with unimpressive growth rates, investors are best off sidestepping this investment for now.
Save 57% With Our Labor Day Sale. Join Jim Cramer's Action Alerts PLUS investment club to become a smarter investor! Click here to sign up!
Alphabet is a holding in Jim Cramer'sAction Alerts PLUS Charitable Trust Portfolio. Want to be alerted before Cramer buys or sells GOOGL? Learn more now.