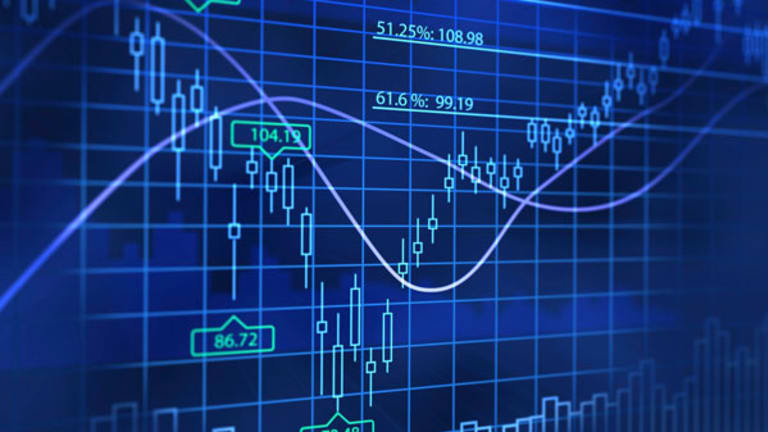 Tricks of the Trade for 150% Returns
College student Andrew Anger is the February winner in Stockpickr's stock game -- his second time winning the game and the $1,000 prize.
Andrew Anger, a junior at Saint Mary's University of Minnesota, was the February winner in Stockpickr's Wall Street Pros vs. Main Street Joes stock game. A $1,000 prize is awarded to the game's top percentage winner every month, in addition to weekly prizes.
WINONA, Minn. (
) -- It might surprise you to hear that the February winner of Stockpickr's
Wall Street Joes vs. Main Street Pros stock game
was a 20-year-old college student: me. Would it also surprise you to hear that I
? Let me assure you, there were no errors or cheating involved. My 150% return in February was as real as it gets.
Kind of.
Trading in stock contests online is very different then trading in real life. Factors such as slippage in getting your shares filled at the right prices and affecting the price of a stock when buying large amounts of a low-float stock do not exist in stock contests. These two factors would have had a significant impact had my Stockpickr portfolio been real money. Nevertheless, while trading the way I did in the contest may not have realistically made me 150% in a month, it dang well would have made me some hefty gains.
When trading in stocks contests, you have to take big risks. Otherwise, you will stand no chance at making it in the top 10. And that is just what I did, on two separate occasions in February -- and both of those huge risks paid off handsomely.
Toward the beginning of the month, I bought shares in A and B shares of
KV Pharmaceutical
( KV.A),
(KV.B)
after the FDA's approval of its drug, and I held them for not even two weeks before I cashed out for 100% gains in both.
These two stocks are what kept me neck and neck with several other contestants going into the last week of the contest, when I pulled ahead. It was in the last week of February, if you recall, that the price of oil start surging over concerns in the Middle East. As I've stated before, a
rise in oil prices will begin attracting investors and traders
to low-float oil stocks.
As soon as I saw the price of oil skyrocket, I already knew what to buy: the low-float and popular oil stocks that ran up 100% to 400% during the oil crisis in 2008. I bought
Pyramid Oil
(PDO)
,
Royale Energy
(ROYL)
,
Mexco Energy
(MXC) - Get Mexco Energy Corporation Report
and
Fieldpoint Petroleum
(FPP)
, just to name a few. These stocks have been dormant for the past two years with little to no volume. They ran up big during the 2008 oil crisis, only to come crashing back down, almost to where they started. But when things in the Middle East got bad, volume unseen since 2008 began pouring into these stocks, and I knew it was time to buy. Heck, when I bought them, they were already up big the previous day! The reason I bought them is because I like to psychologically trade the market.
What I mean is that trading and investing are very psychological. Trading can be seen as a battle between every other investor, trader and hedge fund manager involved in the market. If you want to make money, you have to be able to anticipate and be able to understand what all the other participants in the market are thinking.
That said, I knew the surge in volume and percentage gain in these low-float oil stocks would draw a lot of attention to them. Remember the saying: "You don't have to be the fastest person running from the bear. You only have to be faster then the slowest person running." The same applies to stocks. You don't have to be the first one to buy a stock -- meaning it's ok to buy when a stock makes a big run -- you just don't want to be one of the last ones.
Even though I bought these oil stocks after a huge run the previous day, I was still able to grow my portfolio by 60% in a week thanks to the rising oil prices. You see, the run was not over in these oil stocks after one day. They went up big for four days straight as more and more people decided they wanted to buy these stocks. I may not have bought these oil stocks at the bottom, but I bought early enough, knowing that more and more people would be buying after me to send the price of the stocks higher to where I could exit for nice gains.
And there you have it. With oil stocks' and KV Pharmaceutical's big gains, along with a few other profitable trades, I was able to achieve a monthly gain that makes people's mouths drop.
I would like to conclude by wishing you all the best of luck and reminding you that anything can happen in today's market. Stay ahead of the game by using stop losses and entering every trade with an exit strategy.
RELATED LINKS:
>>3 Stocks With Rising Analyst Expectations
>>Beverage Stocks Worth Drinking To
>>Solar Stocks Setting Up to Break Out
Follow Stockpickr on
and become a fan on
Facebook.
At the time of publication, author had no positions in stocks mentioned.
Andrew Anger is a junior at Saint Mary's University of Minnesota, double majoring in marketing and entrepreneurship management. He was the October and February winner of Stockpickr's Stock Game, where he continues to trade as "gotanger3." Follow him on Twitter at @TraderAnger. Stock recommendations and comments presented on Stockpickr.com are solely those of the members quoted. They do not represent the opinions of Stockpickr.com on whether to buy, sell or hold shares of a particular stock. Members should be cautious about any and all stock recommendations and should consider the source of any advice on stock selection. Various factors, including personal or corporate ownership, may influence or factor into a member's stock analysis or opinion. All members are advised to conduct their own independent research into individual stocks before making a purchase decision. In addition, investors are advised that past stock performance or portfolio performance is no guarantee of future price appreciation or performance. Furthermore, Stockpickr.com does not guarantee the accuracy or completeness of information on the site, nor does Stockpickr.com assume any liability for any loss that may result from reliance by any person upon any such information or recommendations. Such information recommendations are for general information only.