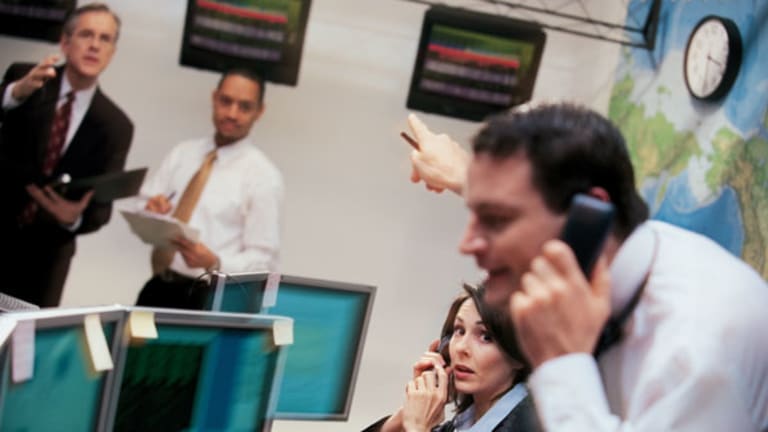 Treasury Warnings Haven't Stopped Wave of Tax Inversions
The Treasury Department's warning to corporate America about reincorporating in another country is being ignored, said Tim Larson of Marcum LLP.
NEW YORK (TheStreet) -- The Treasury Department's warning to corporate America about cutting their tax bills via corporate inversions -- reincorporating abroad -- has worn off, said Tim Larson, partner-in-charge of international tax services at Marcum LLP.
"The action last fall by Treasury really acted as nothing more than a stun gun and as I figured corporations would eventually get back on the inversion path," said Larson.
CF Industries Holdings (CF) , for example, said last week it would acquire the European and North American assets of OCI NV in an $8 billion deal that would create a massive global supplier of nitrogen fertilizers. Terms of the deal call for Deerfield, Ill.-based CF to become a subsidiary of a new holding company to be domiciled in the United Kingdom that would also house the European, North American and distribution businesses of OCI. Amsterdam-based OCI would receive 25.6% of shares in the new CF plus $700 million to be paid in cash or stock, with the new entity also assuming about $2 billion in debt.

The combination would maintain its headquarters in Deerfield and continue to be listed on the New York Stock Exchange under CF's current ticker. The company said it expects to generate about $500 million in after-tax cost savings from consolidating operations and the lower tax rate.

"As a result of their moving to the U.K. their future foreign cash flow will not be subject to U.S. taxes, so it puts them in a much more competitive global position," said Larson, adding that any move by the Treasury Department to punish CF for the maneuver is highly unlikely.
Similarly, Larson said the recently announced $27.5 billion merger of a trio of European Coca-Cola bottlers will also make the cash flow of the combined company "subject to U.S. tax no more because they are moving it to the U.K."    
Larson also said the widely expected deal between Monsanto (MON) and agricultural chemical supplier Syngenta (SYT) will likely go through, resulting in yet another inversion deal. While Larson expects the Presidential candidates to rail against inversions on the campaign trail, he said only Congressional action will decisively stop the trend and he does not expect that action anytime soon.

"Inversions will continue and there is no industry sector that is off-limits," said Larson.