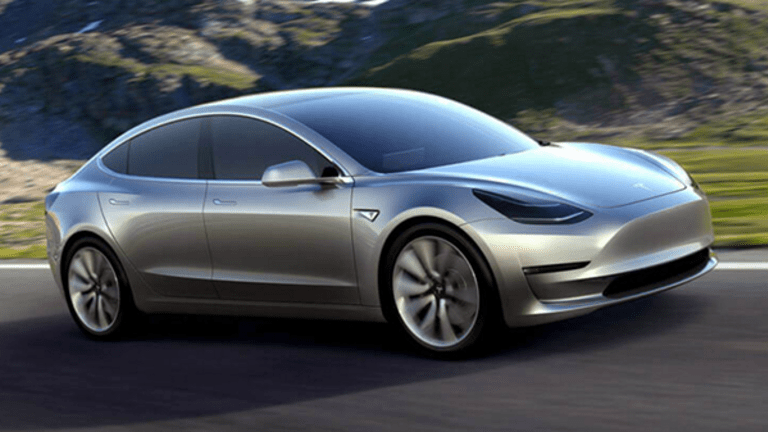 Toyota's CEO Revealed Why He's Not Losing Sleep Over Tesla's Model 3
Listen up, Elon Musk.
Listen up, Elon Musk.
Toyota Motor (TM) - Get Toyota Motor Corp. Report North America CEO Jim Lentz isn't worried about Tesla's (TSLA) - Get Tesla Inc Report low cost electric car, the Model 3.
"At gas at less than $2 a gallon, no [I'm not worried]," Lentz said in an interview with TheStreet. "I think [the Model 3] is going to be great but today less than half of one percent of the industry are pure electric vehicles."
Lentz is also fond of Volvo's move to compete with Tesla and offer an electric version on its portfolio of cars.
"I think it's a good move on their part," Lentz added. "I think [Volvo] sells about 100,000 [vehicles] here in the U.S, - we sell about 2.5 million here in the U.S. When you have a much smaller portfolio of product, it allows you to concentrate in a much smaller niche of the marketplace."
More From TheStreet:
Volvo Slams Tesla With Its New 400 Horsepower Plug-In SUV