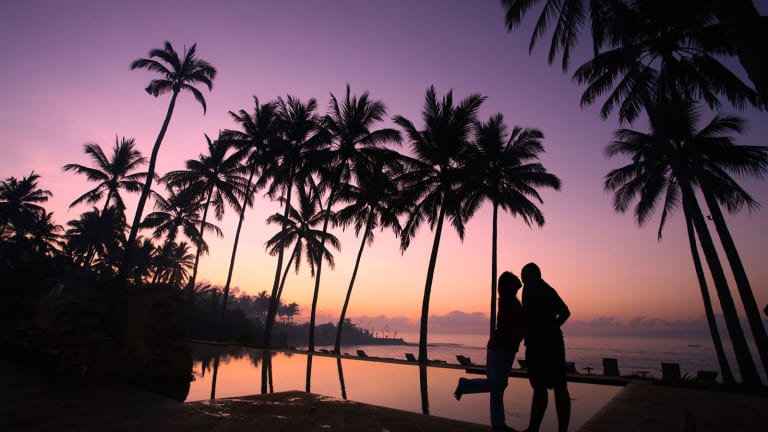 Tourists Ready to Storm U.S. Beaches (and Cities) in Record Numbers This Year
A strong dollar isn't holding back international travel to the U.S., expected to set a record, according to the executive tasked with promoting America as a must-see destination.
NEW YORK (TheStreet) -- International travel to the U.S. will set a record this year even with the strong dollar, according to the executive tasked will promoting America as a must-see destination.
Chris Thompson, the CEO of Brand USA, says 75 million international visitors came to the U.S. last year, and he expects that number to increase by 4% to 5% this year. But those visitors might not spend as much as the prior fiscal year, when they pumped $3.4billion into the U.S economy.
Thompson says budget-conscious consumers won't necessarily cancel trips to the U.S., but they will change their travel patterns. He says they may plan a shorter stay, or downgrade their lodging and meals.
Thompson says Europe, in particular, would be a challenging market, given the dollar's strength against the euro. Most of the visitors to the U.S. are from Canada, but there have been strong increases in tourists from Mexico and China.
Thompson sees China as a key growth market for the U.S. tourism industry, and he says China will eventually surpass the U.K., Japan and Germany in terms of visitors to the U.S. Thompson projects within the next few years, seven million Chinese citizens will vacation in the U.S. each year, up from the current two million. He says recent changes to visa procedures is fueling increased interest from China.
Thompson also anticipates strong growth from other emerging markets, including India and Brazil. For tourists traveling to America, New York city remains the most popular destination. The most popular states for visitors are Florida and California.
Brand USA,a public-private partnership focused on increasing tourism to the U.S., hopes to see 100 million annual visitors travel in this country by 2021.