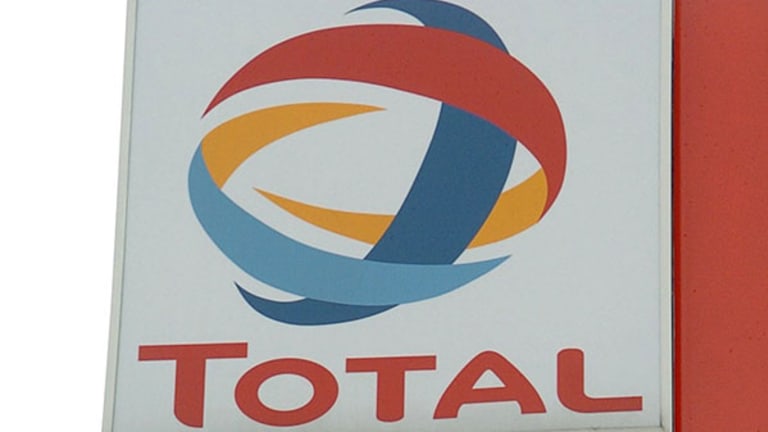 Total Says Its Looking For Acquisitions as Q2 Earnings Beat Expectations
Shares in the French oil major are up
France's Total SA (TOT) - Get Total SA Report said Thursday, July 27, it was on the hunt for acquisitions as it reported net income of $2.5 billion for the second quarter, up 14% year-on-year and ahead of analyst expectations of about $2.2 billion.
Total shares climbed 1.5% in early trading to €43.83.
The Paris-based group's operating cash flow of $5.3 billion for the quarter was up 33% compared to the same period last year, boosted by a 50% increase in cash flows from its Exploration & Production unit - a result that easily outstripped the 9% average increase in oil prices over the quarter.
"Operating cash flow (benefited) from production growth of more than 3%, driven by start-ups, ramp-ups of new cash-accretive projects, as well as the cost reduction program," Total's Chairman and CEO Patrick Pouyanne said in a statement. "Total has a stronger balance sheet having reduced gearing to 20%. As a result ... the group has the flexibility to take advantage of the low-cost environment by being able to launch profitable projects and acquire resources under attractive conditions."
Total pumped 2.5 million barrels of oil equivalent per day over the second quarter, up from 2.4 million barrels this time last year but marginally down on the 2.57 million barrels produced in the first three months of 2017.
E&P's net operating income was $1.36 billion for the second quarter, marginally lower than the first quarter of the year but up 30% on the same quarter last year. Total's gas, renewables and power segment posted net operating income of $95 million, just over twice as much as the same period in 2016. The group's refining operations proved less robust with net income down at $861 million, about 15% lower year-on-year and quarter-on-quarter, as throughput dipped 7% due to shutdowns in Belgian and German operations.
Total confirmed its cost reduction objective of $3.5 billion over 2017 and said it expected production costs to $5.5 per barrel of oil, dropping further to $5 per barrel in 2018. The company also maintained its organic investment target of $14 billion to $15 billion.
Watch More with TheStreet: