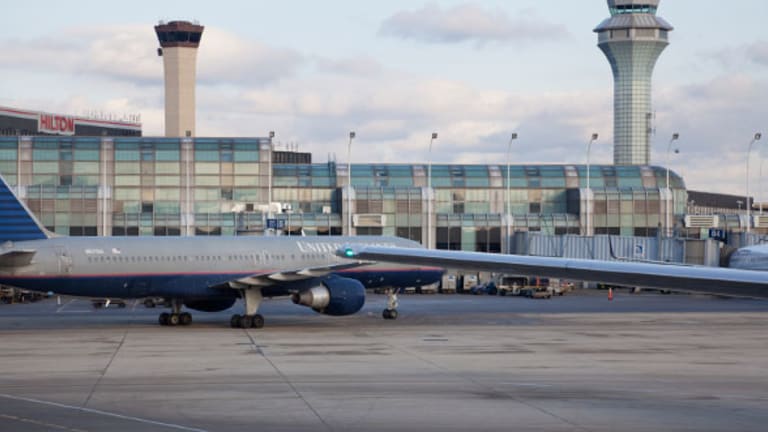 Looking to Travel in the U.S.? Chicago O'Hare Is Top Airport for Connectivity
Chicago O'Hare, a hub for two of the big three airlines, provides the most connections of any U.S. airport. Atlanta, Delta's hub and a Southwest focus city, is next.
A new survey said Chicago O'Hare International Airport offers the most domestic connectivity of any U.S. airport, a result of having the most connections available in a three-hour window.
The survey by flight information provider OAG calculated the total number of possible domestic connections between inbound and outbound flights within a three-hour window, when both flights serve domestic connections. It was compiled on a heavy travel day in mid-July.
That doesn't mean O'Hare is the easiest place to make a connection, because the report allows for connections between multiple carriers, which sometimes are in different parts of the airport.
Still, "It's becoming increasingly prevalent for people to self-connect and find their own opportunities as the internet becomes more transparent," said John Grant, OAG senior analyst.
A passenger might fly ultra-low-fare carrier Spirit Airlines Inc. (SAVE) to Chicago to save money, then connect to American Airlines Group Inc. (AAL) or United Continental Holdings Inc. (UAL) to reach a destination that Spirit Airlines doesn't serve.
Chicago O'Hare, Atlanta, Charlotte, Dallas-Fort Worth and Denver top the OAG Megahubs US Index list of "the most connected airports in the U.S."
In Chicago, United serves 188 destinations with 528 daily departures while American serves 131 destinations with 481 daily departures.
In Atlanta, Delta Air Lines Inc. (DAL) serves 217 destinations with about 1,000 daily departures; in Dallas, American serves 206 destinations with 762 daily departures; in Charlotte, American serves 156 destinations with 677 daily departures.
In Denver, United serves 136 destinations with 370 daily departures. But Southwest Airlines Co. (LUV) , Frontier Airlines and Spirit provide 44% of airport capacity.
Atlanta, Dallas and Charlotte are the three largest single airline hubs in the world, based on the number of daily departures. In general, the easiest connections, as opposed to the most possible connections, utilize a single carrier.
Among the top 10 U.S. megahubs, five are American hubs, four are Delta hubs, and two are United hubs. (Chicago is a hub for two carriers and Los Angeles is a hub for all three).
Houston, the second-largest United hub, ranks 11th for connectivity, according to OAG. United has 483 daily Houston departures to 171 destinations.
Grant said the higher connectivity ratings at American airports may provide a structural advantage over United.
"It's a reflection that the more connectivity you have, the more resilient you are to subtle changes in market demand," he said. "If you have a hub that suffers an economic meltdown or loses some major industry, you can replace some of that traffic [and connectivity] in another city.
"In times of disruption, more alternatives are available to you," he said.
This article is commentary by an independent contributor. At the time of publication, the author held no positions in the stocks mentioned.