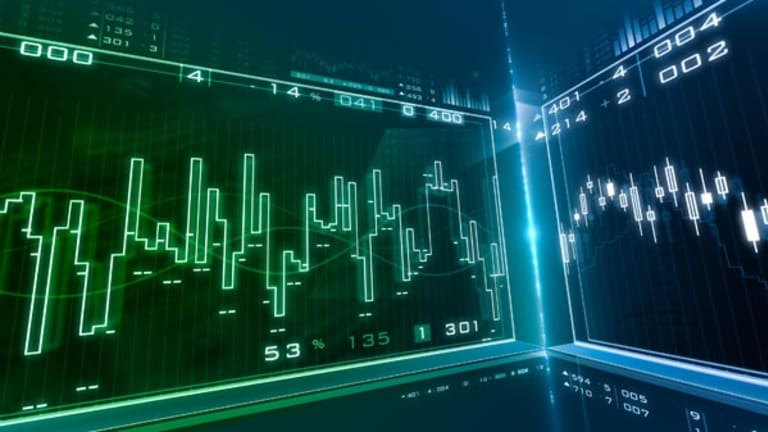 Top Five Large-Cap Stocks
Southern Copper and Garmin lead off this week's list of top-rated companies.
Each weekday, TheStreet.com Ratings compiles a list of the top five stocks in five categories -- fast-growth, all-around value, large-cap, mid-cap and small-cap -- and publishes these lists in the Ratings section of our Web site.
This list, updated daily, is based on data from the close of the previous trading session. Today, large-cap stocks are in the spotlight. These are stocks of companies with market capitalizations of over $10 billion that rank near the top of all stocks rated by our proprietary quantitative model, which looks at more than 60 factors.
The stocks must also be followed by at least one financial analyst who posts estimates on the Institutional Brokers' Estimate System. They are ordered by their potential to appreciate.
Note that no provision is made for off-balance-sheet assets such as unrealized appreciation/depreciation of investments, market value of real estate, or contingent liabilities that might affect book value. This could be material for some companies with large underfunded pension plans.
First up is
Southern Copper
(PCU)
, which mines, smelts and refines copper in southern Peru. PCU has earned a buy rating since March 2005.
The company has shown strong EPS growth, impressive stock price appreciation and net income growth that has significantly outperformed the
S&P 500
and exceeded that of the metals and mining industry average.
While the company may harbor a few minor weaknesses, they are unlikely to hurt results.
Garmin
(GRMN) - Get Report
, which makes navigation, communications and information devices based on GPS technology, has been rated a buy since March 2005.
The company has shown stellar revenue growth, notable return on equity and a two-year pattern of steady EPS increases, and it is carrying no debt.
Though no company is perfect, we do not currently see any weaknesses that are likely to detract from the generally rosy outlook.
Rated a buy since May 2005,
Cummins
(CMI) - Get Report
designs, manufactures, distributes and repairs diesel and natural gas engines and electric power generation systems.
The company shows steady revenue growth and positive EPS growth. It is aggressively pursuing a cost optimization strategy by adopting six sigma, global sourcing and technical productivity initiatives. It also plans to enter the light-duty diesel market in both the U.S. and Canada. Cummins distributed a 2-for-1 stock split on March 8.
Because Cummins operates in various competitive markets, the buy rating depends on the economic conditions of the automotive, construction and general industrial sectors. Growth prospects would likewise be dimmed by any decline in margins or return on equity.
Rated a buy since April 2005,
Paccar
(PCAR) - Get Report
designs, manufactures and distributes light-, medium- and heavy-duty trucks and parts.
The company's expansion plans, superior product lines and international focus should preserve its track record of delivering strong financial performance and returns to the shareholders. In April, Paccar opened a new office in Shanghai to focus on sourcing parts for worldwide manufacturing and aftermarket sales. It demonstrates revenue growth and record net profit due to margin expansion.
Paccar has a few potential risks. It is reducing production at its facilities in North America because of lower industry demand, which it believes has been hurt by higher-cost 2007 emission-compliant engines.
Rounding out the list is
McDonald's
(MCD) - Get Report
. Rated a buy since April 2005, the company operates its eponymous hamburger restaurants around the world.
McDonald's is in the middle of a plan to pare down company-owned restaurants and rebuild the brand as a 24-hour destination. (More than 40% of its restaurants are open around the clock, compared with less than 1% five years ago.) The company is converting about 2,300 of its restaurants to developmental licensees -- a strategy that avoids all of the cost of real estate ownership and thus improves margins.
McDonald's demonstrates strong revenue growth, increased income from continuing operations and improved sales due to strong U.S. demand and an improved performance in international markets.
With operations in more than 118 countries, risks include cultural, economic and regulatory challenges. Its growth also depends on the successful opening of its restaurants, the roll-out of new products, improvement of existing products and product-line extensions.