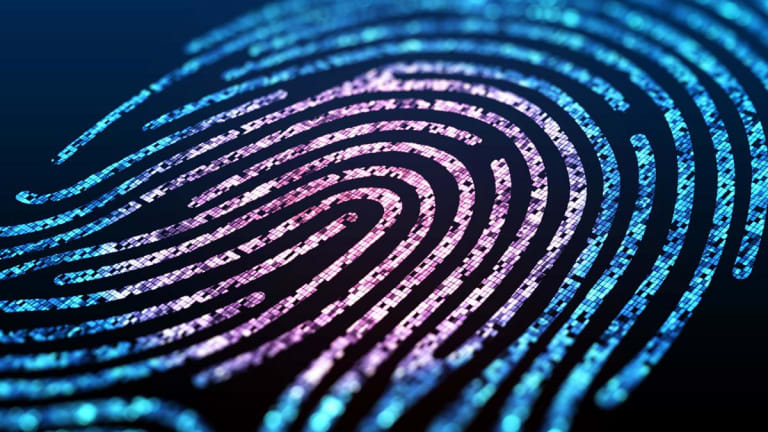 Top Analysts Say Put These 3 Killer Tech Stocks on Your Radar
Pay attention, investors. These are the Street's top-rated tech bets right now.
Keep your eyes on tech.
When it comes to the "unknown," the future of tech continues to spark with opportunity. It's an ever-evolving industry. The next big tech wave could unlock untold riches for the savvy investor who bets right.
Here, we used the TipRanks' Top-Rated Stocks investor tool to find compelling stocks. We discovered three investments that the best analysts on the Street are strongly recommending to 'buy.'
Worldpay
Payments processor giant Worldpay (WP)  is tracking along nicely in 2018, rocketing 25% already. The last three months have accounted for 14% of that jump. Another win for market sentiment: Worldpay just unleashed an impressive second quarter earnings beat last Thursday. Moreover, the Worldpay team dialed up its full-year 2018 guide.
In reaction, Cantor analyst Joseph Foresi got even more bullish on Worldpay, lifting his price target from $92 to $100. Now, Foresi spotlights close to 9% upside potential in store for the shares. Notably, Foresi is ranked #9 out of over 4,800 analysts we cover on TipRanks. 
Looking ahead, the analyst is "attracted" to Worldpay's "above-industry growth rate and opportunity to continue to take market share through its high-growth channels." Two advantages in Worldpay's corner: "technology and scale."
"We believe the Worldpay/Vantiv merger provides a solid opportunity for Worldpay to drive future growth through international expansion, M&A, eCommerce and Integrated Payments (Verticalization)," contends Foresi.
This 'Strong Buy' stock is no Wall Street secret. After all, in just three months, the stock has attracted 14 buys from best-performing analysts. With a return potential of 8%, the stock's consensus price target stands at $99.81. In other words, optimism backs this payments processor story. 
SS&C Technologies Holdings
Financial software maker SS&C Technologies Holdings (SSNC) recently revealed its next takeover in Boston-based Eze Software. SS&C is primed to acquire Eze for a cool $1.45 billion from investment firm TPG Capital. The move would allow the company to bolster its financial software offerings, from serving banks to the investment industry. It's an acquisition play that follows January's buzz of a deal to buy DST Systems (DST)  for $5.4 billion. This tech player is expanding its software upper hand, left and right with M&A activity.
Consider that the tech stock has seen a nearly 15% rise over the last three months. Following solid "upside second quarter results," and a full-year 2018 guidance hike, Needham's Mayank Tandon lifted his expectations on SS&C higher. Tandon now angles for SS&C's stock to hit $68 (23% upside potential).
SS&C Technologies Holding's "solid core trends and acquisition synergies from the DST deal [are] coming in faster than planned," cheers Tandon. Moreover, Tandon dials up his earnings projections for 2018 from $2.30 to $2.53 a share.
Even if Tandon's expectations don't yet bake in the Eze takeover impact, he notes the SS&C's management team showcases a "strong track record of overachieving on acquisition synergies." Tandon continues to be positive on the robust "core business." 
Credit Suisse analyst Brad Zelnick chimes in praising "strong results" and "more scale to come" from SS&C. 
In a nutshell, "With $1.66tn assets under administration (excl. '40 Act funds), SS&C is now the world's largest fund administrator," asserts Zelnick.
The 'Strong Buy' stock has a unanimous bullish camp: five best-performing analysts in three months rating a Buy on SS&C's stock. Wall Street expectations are confident on this tech stock, suggesting almost 14% more room for shares to rally. The 12-month average price target stands tall at $63.20. 
Open Text
Ontario-based tech company Open Text (OTEX)  sells enterprise information management software. The company's key product is web content management solution OpenText Web Site Management.
Consider that the worldwide web content management software market circles an estimated almost $4.5 billion in value. Rumor has it the market could hit $12 billion by 2023.
Open Text shares have gained 13% over the last three months, and don't seem to be stopping any time soon. The company just delivered fiscal fourth quarter results on August 2 that had shares popping 5% in the 48 hours that followed.
On the heels of the earnings, Open Text also drew five bullish recommendations, Street-wide. RBC Capital boosted the price target, betting Open Text could run up to $45. Barclays lifted the price target to $46 in reaction to the print.
Ahead of the print, Industrial Alliance's Blair Abernethy was positive on Open Text, "We believe the macro enterprise IT spending environment has been improving for OpenText in Q4/F18 and expect to see additional integration progress with ECD."
Worthy of note, the company just bought Dell's (DVMT)  ECD division. Last year, Open Text earned more than $2.72 billion in revenue, which exhibited a 15% jump from 2016. The momentum is clear.
Abernethy explained, "OpenText, like other traditional on-premise license-based software vendors, is in the midst of transitioning its legacy customer base over to its newer cloud-based ECM application offering."
The 'Strong Buy' tech player has stirred up analyst enthusiasm: seven Wall Street bulls in Open Text's camp over the last three months. Expectations soar at a confident level, with analysts betting Open Text shares have at least 15% in return potential still to go. The 12-month average price target stands at $45.00. 
TipRanks.com offers exclusive insights for investors by focusing on the moves of experts: Analysts, Insiders, Bloggers, Hedge Fund Managers and more. See what the experts are saying about your stocks now at TipRanks.com. Author: Julie Lamb.