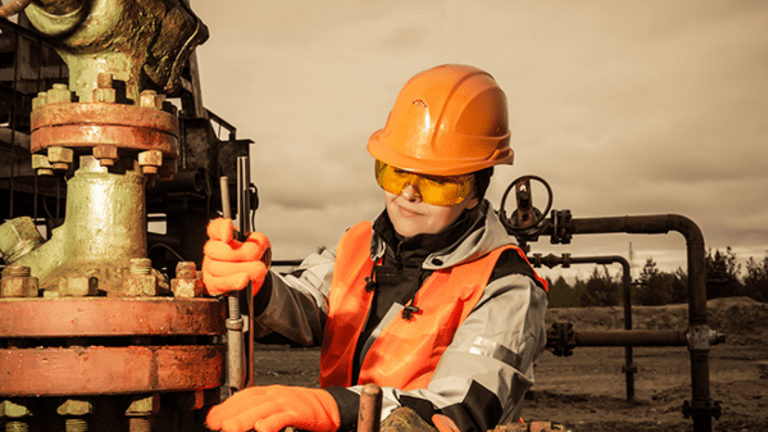 Top 7 Energy Stocks to Own for 2017
Tesoro, Halliburton and Pioneer Resources are among some of the top energy stocks for 2017, according to Credit Suisse.
Energy stocks have rebounded well off their lows as oil prices have recovered, but with investment strategists expecting higher oil prices in the years to come, energy stocks should continue to rebound.
Credit Suisse has put together a list of 140 "top ideas" covered by its analysts, using several parameters to weed out weaker companies and pick only the best ideas. Market caps, growth and valued companies, as well as a variety of different sectors were chosen.
As part of the investment process, each analyst ranked up to three stocks on a six and twelve month time horizon, only picking "high conviction ideas." Since not every analyst had three stocks that could make the list, they were allowed to pick less than three names.
TheStreet looked at some of the recommendations from analysts and broke it down even further, looking at seven of the best energy stocks from Credit Suisse's U.S. Focus List.