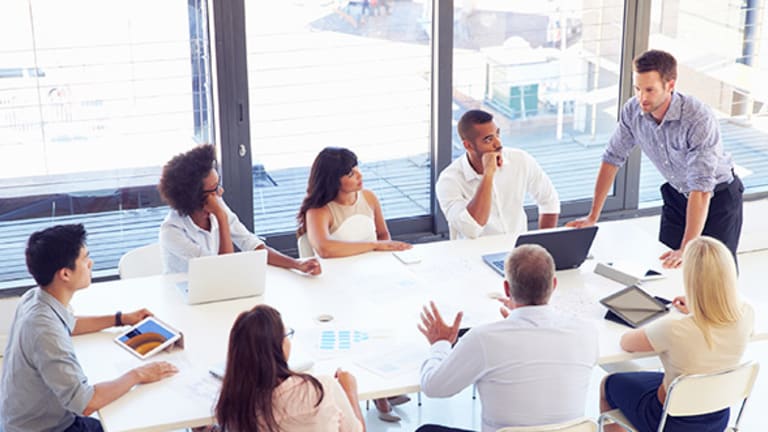 Publish date:
Top 10 States in Which to Start a Small Business
Top 10 States to Start Small Business
Top 10 States to Start Small Business
Editors' pick: Originally published Oct. 10.
The top 10 states in which to start a small business demonstrated the best startup activity, business survival rate and cost of living, among other factors, according to a study conducted by GOBankingRates, a Los Angeles-based personal finance website.
The study examined a new company's survival rate, which depends primarily on the location. All 50 states were ranked to determine the best and worst places to open a new company and examined other factors such as productivity, labor force quality and business tax climate.
Entrepreneurs have a wide range of locations to choose when they want to launch their company. The study focused on nine factors which were analyzed to rank each state's suitability for starting a business and the others included productivity (based on per capita GDP), education level of potential employees and opportunity share of new entrepreneurs, said Andrew DePietro, a writer for ConsumerTracks, the parent company of GOBankingRates.
Wyoming, Alaska, Nevada, Utah and Florida ranked in the top ten states for the best business tax climate. One factor benefitting Wyoming businesses is the lack of a corporate income tax, individual income tax or gross receipts tax and its sales tax rate is favorable, ranking in the top 25% of states for best sales tax.
"Other pro-entrepreneurial factors that bode well for Wyoming are its high rate of new entrepreneurs, its high rate of business survival — the ratio of business creations to business deaths — as well as low cost of living and high per capita GDP," he said.
The states which are located along the once booming "Rust Belt" could be experiencing a "revival of new business, as Ohio ranked second for opportunity share of new entrepreneurs, DePietro said.
Despite Alaska and Nevada ranking the worst for education levels, both states have high levels of employee availability and favorable business tax climate scores, which means Alaska is second and Nevada ranks third.
The rate of new entrepreneurs remain some of the lowest in the states east of the Mississippi River such as Pennsylvania, Rhode Island, Indiana and Delaware.
The top ten states that have the highest number of businesses surviving include Alaska, Texas, Utah, Missouri, Wyoming and Virginia. The states which have the most density of startups include Missouri, Texas, Utah, Florida and Nevada.
Startup activity and survival rates are good indicators of the business climate and can provide a glimpse into the community's future, said Doug Erwin, vice president of entrepreneurial development at the Economic Development Authority of Western Nevada. The quality of the labor, lower living costs and taxes are among the most critical factors when companies are scoping locations to start a business.
"People are a company's most valuable resource and having access to a talented and reliable work force is critical," he said. "We are in competition globally for talent, so finding a competitive edge for talent attraction is essential. Seek communities which have universities and great quality of life, both of which attract and nurture quality employees."
The reason the amount of startup activity is a good benchmark of the region's future is because they are the largest net creator of jobs, Erwin said.
"It really indicates the future potential of a region, its culture and the talent pools' tolerance for risk," he said.
The quality of networking is another important factor. Networking in the Tampa Bay region is accessible and often more informal because of its climate, said Nicole Witt, executive director of the Adoption Consultancy which works with pre-adoptive parents in Tampa Bay, Fla.
"The area is made up of many transplants from other parts of the country who were looking for a more supportive and less competitive vibe than what you might find in some large cities," she said. "We make the most of our year-round beautiful weather and it's a great way to take the pressure off of a networking event."
Technology companies no longer have to be based in the Bay Area to find qualified talent since programmers are spread out across the U.S. and are seeking various environments and cultures, said Matt Rizai, CEO of Workiva (WK), an Ames, Iowa-based business software company.
"It's important to consider the broader community when choosing a business location because experienced software engineers are placing a higher priority on quality of life and they want to start a family in a place where they can afford to live," he said. "Many cities and states like Iowa are eager to build corporate and technology areas of excellence within their borders and will work with companies to find optimal financial and employment benefits."
Here are the top ten states for starting up a business.