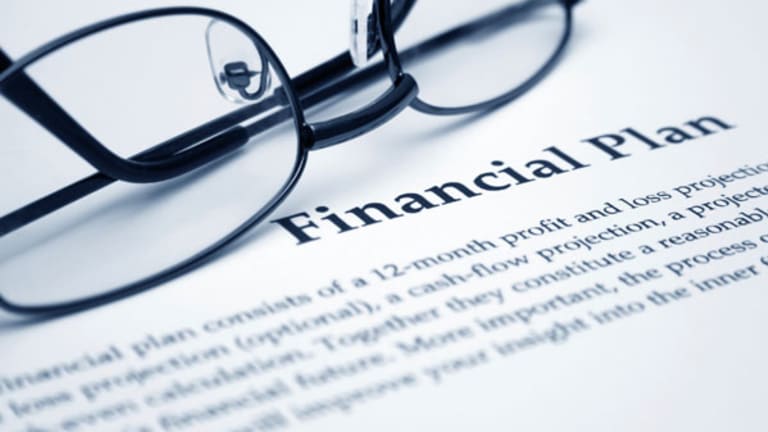 Top 12 Most Big-Hearted Billionaires
Warren Buffett and Bill Gates were able to line up more than $100 billion in charity pledges from the American elite, but many of the richest in the U.S. haven't take the pledge to donate a majority of their assets to charity. Click here to see the billionaries who are also rich in the giving spirit.
Warren Buffett and Bill Gates were able to line up more than $100 billion in charity pledges from the American elite, but many of the richest in the U.S. haven't take the pledge to donate a majority of their assets to charity. Click here to see the billionaries who are also rich in the giving spirit.
(Warren Buffett, Bill Gates billionaire charity story updated to reflect Facebook's Zuckerberg pledge, 17 new Giving Pledge billionaire members)
NEW YORK (TheStreet) -- Berkshire Hathaway (BRK.B) - Get Report CEO Warren Buffett and Microsoft (MSFT) - Get Report founder Bill Gates are staples of the Forbes annual ranking of the world's billionaires.

In the latest
Forbes
ranking, the two icons of American capitalism finished No. 2 and No 3. Notably, both men fell behind Mexico's telecom titan, Carlos Slim, mostly because of the Oracle's hefty charitable pledges. Slim, on the other hand, has been criticized in the past for his relative lack of giving. Now Buffett and Gates created their own billionaires list, ranked according to those who confer a majority of their fortunes to charity.
>>Billionaire Giving: All Heart or Nothing but Show?
Buffett and Gates haven't give up their spots as the two richest Americans, according to the new Forbes 400, released on Sept. 22. Gates is No. 1 among the richest Americans, with a net worth of $54 billion, and Buffett was No. 2, with a net-worth of $45 billion.
>>The Richest Americans Get Richer: Forbes 400
Buffett and Gates -- whose fortunes were linked when Buffett agreed to donate a majority of his wealth to the Bill and Melinda Gates Foundation -- have been on a campaign called the
Giving Pledge
this year. The two men hope to "soft sell" their way to as much as $600 billion in pledges, to use the Oracle's phrase. Still, only three of the top ten wealthiest on the
Forbes
global roll were among the 40 big-money donors on the original Buffett and Gates big-hearted list. Who were they? You guessed it: Buffett and Gates were two of the three.
Larry Ellison of
Oracle
(ORCL) - Get Report
was the third member of the global top ten richest to join Buffett and Gates. Meanwhile, only two members of the Top 10 among the Forbes 400 Richest Americans, specifically, joined Buffett and Gates in making the big charity pledge when it was first announced: Ellison and Michael Bloomberg. Ellison is No. 3 on the Forbes 400, with an estimated wealth of $27 billion. Bloomberg rounded out the Forbes 400 Top 10 with an estimated wealth of $18 billion.
Buffett and Gates also plan to spend more time lining up the internationally based billionaires. So far, there's not one member of the GivingPledge group from outside North America.
Gates and Buffett have been busy over the past several months trying to line up billionaire philanthropists in China and other emerging markets, an effort that not only included a heavily covered billionaire dinner in China but led to its own
CNBC
special.
The results from the emerging markets effort are yet to be revealed, but Gates and Buffett's Giving Pledge announced on Wednesday that 17 more of the richest Americans have pledged a majority of the their fortune to charity.
The new group of big-hearted billionaires includes corporate raiders
and Michael Milken, Internet pioneer Steve Case of America Online, hedge fund and private equity luminaries like Leon Cooperman of Omega Advisers and Ted Fortsmann of Forstmann Little, as well as heirs to the Cargill fortune.
However, the new member of the Gates/Buffet big-hearted billionaire group garnering most of the attention is Facebook founder Mark Zuckerberg. Zuckerberg's colleague Dustin Moskovitz also joined the big-hearted billionaires group. Together, the two social networking pioneers have a fortune of $8.3 billion, according to the most recent
Forbes
ranking of the Richest 400 Americans -- Zuckerberg ($6.9 billion); Moskovitz ($1.4 billion).
All told, the 17 new members of the Buffett/Gates Giving Pledge group have a combined fortune estimated by
Forbes
of at least $36 billion. Not at the level of Gates or Buffett's individual fortunes even when amassed, and only two of the new 17 big-hearted billionaires make it into the Top 10 among the Giving Pledge group -- Zuckerberg and Icahn -- but hey, every billion counts as a drop in the big-hearted billionaire bucket.
In any event, what follows is a list of the 12 richest Americans -- excluding Buffett and Gates -- who have pledged a majority of their fortunes to charity, with the latest data from the just-released 2010 Forbes 400 ranking of the richest Americans.
No. 12 -- John Arnold, Centaurus Advisors
NET WORTH: $3.3 billion
Arnold, who made his early fortune in Enron trading bonuses and turned those into one of the most successful hedge funds in the U.S., is one of five hedge fund managers on the list.
Arnold is not only among the richest Americans, but among the youngest billionaires on the annual
Forbes
ranking at the age of 36.
Sometimes referred to as the king of natural gas, Arnold's energy trading is arguably most famous for reportedly being on the other side of the trade that sank Amaranth Advisors. Arnold also bought 10% of National Coal in 2008.
Arnold's summary of his big-hearted plans reads as could only be written by a trader, particularly points 2 and 3: "We focus on areas where (1) philanthropic investments can lead to solutions that are self-sustaining in the long-term, (2) we can leverage a relatively small investment to create a large impact on total societal benefit and (3) the market does not presently yield optimal results, due to inefficiencies, lack of adequate information or other reasons."
Among notable absences on the Buffet/Gates list at a much higher income level than Arnold are the ninth-richest Americans as ranked by
Forbes
-- the Brothers Koch, Charles and David, who run one of the largest private companies in the U.S.,
Koch Industries
-- along with the two executives who tied for No. 11. Go and Google the Buffett/Gates list you'll see that neither Sergey Brin nor Larry Page,
Google's
(GOOG) - Get Report
founders, with fortunes over $15 billion each, are among the initial billionaire pledges lined up by Buffett and Gates.
Of course, some wealthy don't wish to turn charity into an occasion for personal publicity, while others might prefer to manage their own philanthropic affairs and on their own schedules, apart from a nudge provided by Gates and Buffett. That's the case with many notable U.S. billionaires not taking the Buffett/Gates pledge.
No. 11 -- Pierre Omidyar, eBay Founder
NET WORTH: $5.5 billion
eBay founder Pierre Omidyar is one of three technology sector executives on the Buffett/Gates list.
Like many of the big-name donors, even before Buffett and Gates began their soft sell, Omidyar had committed $900 million of his $5.5 billion fortune to charity.
Omidyar was not the only eBay fortune to make the pledge to charity. Jeffrey Skoll, the founder and first president of
eBay
(EBAY) - Get Report
, was also among the 40 donors on the list, and notably, is the only Canadian among the group.
Buffett and Gates have targeted the Chinese billionaire set first among international donor candidates, and are now trying to put the Chinese billionaire set at ease in regards to their charity world tour. The two U.S. billionaires wrote a letter in response to questions from China's state news agency Xinhua, stressing the fact that while "Some people have wondered if we're coming to China to pressure people to give. Not at all."
Not that the shrewd Gates and Buffet did not put on the onus on China's billionaires to step up and take their place among the philanthropic leaders of the world, in the same way that China is quickly becoming a leader in every other global rankings. "The present generation of successful entrepreneurs has an opportunity to set an example for future generations in China.... It is very likely they will have a substantial impact on how large-scale philanthropy grows and develops in modern China," the Buffett/Gates letter to the Chinese news agency Xinhua stated, according to a recap on
Reuters
.
Buffett and Gates aren't just headed to China, but also plan a trip to India to soft sell charitable giving on the emerging global elite, though they've stopped short of speaking in terms of plans for a dedicated global campaign. The
Forbes
list of the World's Richest has increasingly featured the capitalist titans of the emerging markets.
Among old school titans of U.S. capitalism that are featured on the Buffet/Gates list of billionaires agreeing to give away a majority of their wealth -- though not in the Top 10 -- are energy fund manager and former corporate raider
,
IAC/Interactive Corp.
(IACI)
CEO Barry Diller, global power company
AES
(AES) - Get Report
co-founder Roger Sant, Domino's Pizza founder Thomas Monaghan, and Ted Turner.
No. 10 -- Patrick Soon-Shiong, Abraxis Biosciences Founder
NET WORTH: $5.6 billion
Warren Buffett often speaks of the dumb luck of being a billionaire, and the "ovarian lottery" of being born in the right place at the right time. Soon-Shiong was born to Chinese immigrants who fled the country during World War II for South Africa. He is the only American citizen on the Buffett/Gates list born outside the country.
Soon-Shiong was one of the first non-white surgical residents at Johannesburg's General Hospital.
As
Forbes
said of the drug king in its review of the Richest Americans: "Dr. Patrick Soon-Shiong has been called ruthless and a headline-grabber. As a scientist he has been criticized for hyping his research results; as a drugmaker he has been accused of ripping off investors. Short-sellers have boldly bet against him, risking huge losses. Even his own brother, an early backer, sued him for fraud and fired him -- twice -- from the company they started. Their skirmishing lasted two years and destroyed their relationship."
In this case, Soon-Shiong has grabbed a good headline. In a letter explaining his decision to join the major donors, he wrote, "Growing up in South Africa during the time of apartheid, we had direct experience of inequality, including great disparities in health and access to good care. After thirty years living in the United States, we see similar disparities in health care on our doorstep in Los Angeles, and across the nation. What was unconscionable to us in South Africa in the twentieth century is just as unconscionable in the United States in the twenty-first."
It should be noted that just because some notable American billionaires aren't on the Buffett/Gates list doesn't mean they are unconscionably greedy individuals. Google founders Larry Page and Sergey Brin have promised to make a social impact that will "eclipse Google itself" and in 2005, outlined plans for Google.org, a charitable foundation and social investing network. Likewise, David Koch has made the top of lists of the country's biggest givers, including placement on
BusinessWeek's
50 Top American Givers, and it's a list in which the Walton family has also been featured.
And while it's good to line up the hedge fund and biotech donors, they may need to spend some more time dialing Bentonville, Arkansas: The biggest problem for Buffett and Gates in lining up the Top 10 Richest Americans is
Wal-Mart
(WMT) - Get Report
. Four members of the Walton clan are among the Top 10 Richest Americans, according to
Forbes
-- spots four through eight on the list, with assets ranging from $19 billion to $23 billion -- but not one of them is on the
Giving Pledge
list.
No. 9 -- Eli Broad, SunAmerica Founder
NET WORTH: $5.8 billion
Broad has been a front line name in the world of philanthropy well before Buffett and Gates began calling, like many of the GivingPledge donors.
The former insurance titan is as well known for his art collection as he is for his charitable giving and is currently involved in plans to build a museum in Southern California to house his huge collection.
Broad, who started out in real estate, founded SunAmerica and headed the company until 2000. Since leaving the business world, Broad has been busy buying art and giving money away, notably founding a business school at his alma mater, Michigan State University. There are so many Broad Institutes for this and that, as well as a $100 million here and there given to institutions like Harvard and MIT, that Broad's inclusion on the Buffett/Gates list was a fait accompli long before the effort began.
It's not the first time that Broad has worked with Gates, specifically, either. The Eli and Edythe Broad Foundation teamed with the Bill and Melinda Gates Foundation in pledging a joint $60 million to create the Strong American Schools non-profit in 2007.
Broad has been as sought after for his collection of modern art as he has been for his charitable impulse. The insurance king has made his personal collection and Broad Art Foundation collection part of a permanent loan system for museums and universities around the world.
No. 8 -- Mark Zuckerberg, Facebook
NET WORTH: $6.9 billion
Zuckerberg made his big philanthropic debut a few months ago when he pledged $100 million to the Newark, New Jersey school system.
Zuckerberg's debut as a big-hearted billionaire garnered just about as much criticism as it did positive headlines.
Zuckerberg announced the donation on an episode of
Oprah
, but critics maintained that the more important entertainment trigger for Zuckerberg becoming a friend of philanthropy was the debut that same weekend of the movie,
The Social Network
which hardly paints the Facebook founder in the most positive light.
There was little doubt that Buffett and Gates wanted to trumpet the fact that the Facebook founder came on board with the effort, as Zuckerberg provided one of the few quotes in the press release from Giving Pledge about the newest big-hearted billionaires. Zuckerberg made clear in his statement, too, that just as Buffett and Gates are using Giving Pledge as a way to encourage all philanthropic giving from the richest global citizens, the Facebook founder's philanthropic turn is intended to encourage more members of the baby-faced billionaire set to start thinking about giving back.
"People wait until late in their career to give back. But why wait when there is so much to be done?" the co-founder, CEO and president of Facebook said in the release. "With a generation of younger folks who have thrived on the success of their companies, there is a big opportunity for many of us to give back earlier in our lifetime and see the impact of our philanthropic efforts."
Critics continue to snipe, not just at Zuckerberg's motivations for giving, but the entire concept of giving in such a public way. Skeptics say that the real trigger for these big-hearted billionaires is estate-planning, while the public trumpeting of their big hearts -- most recently associated with the controversial Facebook founder -- is as vain an effort as trying to amass more Facebook friends than the next person.
Philanthropic experts also question whether the Buffett/Gates pledge program is structured with any accountability. It's easy for a billionaire to pledge a majority of their fortune to charity, but who's minding the big-hearted billionaire store, and making sure that each and every one of the philanthropists follows through on the pledge when the time comes, and long after the positive press from the pledge has dissipated?
No. 7 -- James Simons, Renaissance Technologies
NET WORTH: $8.7 billion
The financial whiz famous for hiring PhDs to help run hedge funds,
is the highest ranked hedge fund manager taking the Buffett/Gates pledge -- though one more hedge fund manager rounds out the charitable giving Top 10.
The other member of the hedge fund in the Buffett/Gates Top 10 is Arnold.
In all, there are five hedge fund managers taking the Buffett/Gates pledge, with assets worth more than $15 billion -- though Simon alone represents more than half of the hedge fund pledges.
Hedge fund managers have worked in overdrive to change their reputation from ruthless trading machines hell-bent on profits to that of socially minded capitalists. Yet it's not just Chinese billionaires, but Warren Buffett's right hand man no less, who questions some aspects of philanthropy.
When the Buffett/Gates group of donors was first announced, one notable absent U.S. billionaire was Buffett's right hand man and vice chairman of Berkshire Hathaway, Charlie Munger. Munger has previously stated that his approach to charity differs from Buffett's, in giving away a lot of money throughout his life, as opposed to a majority of his wealth after death. Munger has donated heavily to education in the past.
Now video of a speech given by Munger at the University of Michigan and tracked down by
Bloomberg
shows that while Munger and Buffett agree on much, how to dole out their fortunes is not the only manner in which they differ over the issue of charity.
"I believe Costco does more for civilization than the Rockefeller Foundation," Munger is quoted as saying in the Internet video. "You get a bunch of very intelligent people sitting around trying to do good, I immediately get kind of suspicious and squirm in my seat." Munger is a Costco director.
Munger also took some pot shots at the World Bank, saying, "I've seen so much folly and stupidity on the part of our major philanthropic groups, including the World Bank...I really have more confidence in building up the more capitalistic ventures like Costco."
No. 6 -- George Kaiser, George Kaiser Family Foundation
NET WORTH: $9.4 billion
Buffett and Gates' fifth-richest donor, Kaiser -- who is No. 24 on the Forbes list of the Richest Americans, and worth between $9 billion and $10 billion -- is from Tulsa, Oklahoma, and expresses a philosophy in line with Warren Buffett's Midwestern wisdom.
Kaiser subscribes to the Warren Buffett view of dumb luck as the trigger for a moral calling among the wealthy to focus on charity, but he respectfully disagrees with Bill and Melinda Gates on the best way to spend the donated money. Kaiser is specifically focused on U.S. poverty, as opposed to the developing nation projects where dollar for dollar the largest charitable impact is possible.
A key provision of the Buffett/Gates pledge is that the charities to be selected for donations are at the discretion of the individual making the pledge.
No. 4 (tie) -- Ronald Perelman
NET WORTH: $11 billion
For No. 4 on the Buffett/Gates list, the billionaire visionaries had to reach down to No. 23 on the Forbes list to buyout king Perelman, with an estimated net worth of $10 billion.
Perelman has made his fortune in everything from cosmetics to television -- as long as the companies are distressed and ripe for a buyout specialist.
Never far from the headlines, Perelman has been as famous for his marriages (most recently to actress Ellen Barkin) and his support of Jewish causes, as he has been for his turnaround of underwater companies like Revlon.
Perelman is constantly on the list of the biggest donors among America's richest, even being profiled by Fox News talking head Bill O'Reilly for his charitable giving.
Perelman has made large gifts to hospitals, in particular, though he has cast a wide net in his giving -- estimated to have surpassed at least $200 million in the past decade -- providing funding for arts institutions like Carnegie Hall and the Guggenheim Museum, medical research foundations like the Michael J. Fox Foundation for Parkinson's Research, and the World Trade Center Memorial Fund.
No. 4 (tie) -- Carl Icahn
NET WORTH: $11 billion
The controversial history of the corporate raiders turned capitalist do-gooders was also reflected well in the tie at No. 4, with the biggest of the billionaires joining the Buffett/Gates group on Dec. 8 being corporate raider Carl Icahn and his $11 billion fortune.
Icahn's $11 billion placed him in the tie at No. 4 with original Buffett/Gates pledger Perelman.
Michael Milken, arguably the most famous figure from the 1980s era of corporate raiders, also joined the Buffett/Gates group of big-hearted billionaires, pledging a majority of his $2.1 billion fortune to charity.
Milken has long since reformed from his days as the junk bond king and has been a major philanthropist and think tank backer through his Milken Institute, and the Milken Family Foundation, which he founded in 1982.
While Milken is primarily focused on his far flung and deep-thinking ventures in economic policy, medical research and philanthropy, Icahn is still battling it out for control of troubled companies. Icahn was a major player in the battle for control of bankrupt video chain giant Blockbuster, and is now engaged in the fight over the future of the Lion's Gate Entertainment-MGM merger plans.
No. 3 -- Microsoft co-founder Paul Allen
NET WORTH: $12.7 billion
Ahead of Perelman -- but still not cracking the list of the Richest 10 Americans -- Warren Buffett and Bill Gates had to reach down the
Forbes
list to No. 17 to land Paul Allen. (Philanthropic experts argue that casting a wide net and attracting pledges from eons of millionaires may ultimately raise more than targeting the select billionaire set.)
With a fortune valued at over $11 billion, Allen is the second-richest technology executive on the Buffett/Gates list. He also shares a distinction with Larry Ellison -- that of being a college dropout.
No. 2 -- New York City Mayor Michael Bloomberg
NET WORTH: $18 billion
The founder of Bloomberg LP and current Mayor of New York City, who is constantly rumored to be mulling a run for President (a rumor categorically denied by Bloomberg), he rose to prominence at Salomon Brothers as head of equity trading. After Bloomberg left Salomon, he poured his knowledge of trading into the creation of what were first known as Market Masters terminals. Bloomberg signed on Merrill Lynch as his first client.The financial information and trading system would ultimately become Bloomberg LP.
Bloomberg is as well known for his wealth as for his shunning of some of the usual accoutrements of the high life, riding the subway to work as Mayor of New York, working at a cubicle, and turning down the chance to live in New York's Gracie Mansion, the official Mayor's residence.
Bloomberg's move up the billionaire ranks has come lately, with Bloomberg making his greatest strides during the recession that took some other notable billionaires down in the rankings. Bloomberg moved from 142nd to 17th in the
Forbes
list of the world's billionaires in only two years, between 2007 and 2009.
Bloomberg's ranking among the Buffett/Gates pledges is no surprise, as he already ranks among the Top 10 philanthropists in the U.S., according to the
Chronicle of Philanthropy
giving away as much as $250 million annually in recent years.
Bloomberg and Gates have worked together previously. In 2008, Bloomberg and Gates announced a combined donation of $500 million to help governments in developing countries execute on anti-tobacco campaigns.
Bloomberg has famously remarked on his plans to give away his fortune, quipping, "I am a big believer in giving it all away and have always said that the best financial planning ends with bouncing the check to the undertaker."
Which leads us to the No. 1 richest American taking the Buffett/Gates pledge -- and along with Bloomberg one of only two members of the
Forbes
ranking of the 10 Richest Americans -- who is...
No. 1 -- Oracle founder Larry Ellison
NET WORTH: $27 billion
The man who has kept the Waltons from ascending as high as No. 3 on the ranking of the Richest Americans is in line with Buffett and Gates on the way to give to charity.
Indeed, with a net worth of $27 billion, Ellison is directly behind Warren Buffett and Bill Gates in the
Forbes
ranking of rich Americans, and right behind them on the donor pledge list.
Oracle, it's worth noting, has acquired more than 50 companies in the past five years. Apparently, it was time to match that acquisitive spirit with a commensurate urge to give.
Yet, as philanthropic experts have noted, the Buffett/Gates pledge is exactly what it says it is, a pledge and not a specific dollar amount being given away in any single year. All of the big-hearted billionaires have their own family foundations which have mandated spending policies each year. However, when it comes to measuring the single biggest charitable gift made by one of the world's business giants in 2010 specifically, none of the Buffett/Gates Top 10 can claim that distinction.
The billionaire who opened up his wallet to charity the widest in 2010, specifically, has yet to team up with Buffett and Gates in their philanthropic mission, and he is...
The No. 1 charitable giver in 2010 among the brand name billionaires is George Soros.
NET WORTH: $14 billion
Soros announced on Tuesday, August 7, a $100 million gift to Human Rights Watch -- the biggest single charitable gift ever made by Soros, and the biggest gift that the human rights organization has ever received.
According to the
Center on Philanthropy
, Soros' gift was one of only two charitable donations of more than $100 million made in 2010 -- the other was by an anonymous donor to Baylor University.
Soros acknowledged in an interview with
The New York Times
that making a gift of this size at this time was partially motivated by age, as is the case with Warren Buffett's big charity push. Soros just turned 80, and Buffett will turn 80 later this year.
"This is partly due to age," Soros told the
Times
. "Originally I wanted to distribute all of the money during my lifetime, but I have abandoned that plan. My foundation should continue, but I still would like to do a lot of giving during my lifetime, and doing it this way, with such size, is a step in that direction."
In all, Soros has donated approximately $700 million so far in 2010 to charity.
Human Rights Watch said it would use the Soros gift to add 120 staff members -- it currently has 300 employees -- to open new offices, and translate its reports into more languages.
Forbes
lists Soros as the 35th richest person in the world, and the 14th richest U.S. citizen, with a fortune of $14.2 billion. In all, Soros has given away an estimated $7 billion to charity since 1979.
Qualitative assessments about billionaire giving will continue to garner as much press as the straight numbers, though. In December,
Barron's
and the Global Philanthropy Group released their ranking of the most influential big-hearted billionaires, and several members of the Giving Pledge group - beyond Buffett and Gates - made the cut.
Bill and Melinda Gates were ranked No. 1, and Soros was on the
Barron's
list, too.
However, also ranking highly were eBay founder Pierre Omidyar and Jeff Skoll, the first eBay president and founder of Capricorn Management, and both members of the Giving Pledge group of big-hearted billionaires.
Omidyar -- who ranks No. 11 among Buffett/Gates big-hearted billionaires -- ranked second on the
Barron's
influential billionaire list for his work on renewable energy generation for the developing world.
Skoll, who is among the Giving Pledge group, too -- though with a fortune not quite large enough to make the Top 12 -- took fourth place in the
Barron's
influential billionaire ranking for his social advocacy through documentary film making, covering issues including public school reform.
-- Written by Eric Rosenbaum from New York.
RELATED STORIES:
>>Billionaire Giving: All Heart or Nothing but Show?
>>The Richest Americans Get Richer: Forbes 400
>>Is Buffett, not Carlos Slim, the Richest Man?
Follow TheStreet.com on
and become a fan on
Copyright 2009 TheStreet.com Inc. All rights reserved. This material may not be published, broadcast, rewritten, or redistributed.