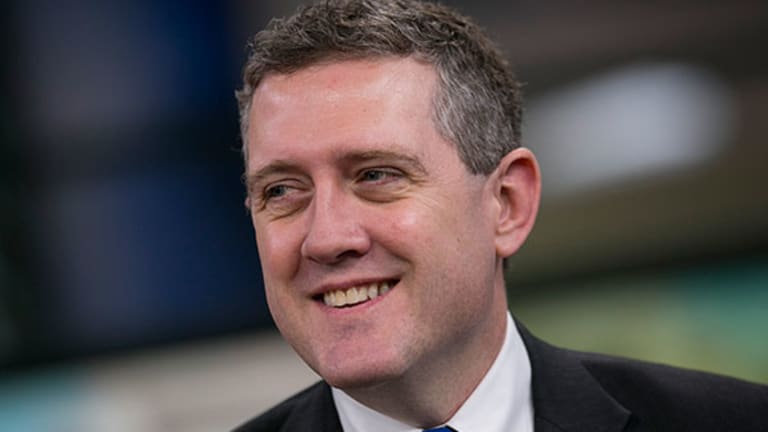 To Hike or Not to Hike? It's Still a Question for Fed Leaders
Speaking from the Federal Reserve's symposium in Jackson Hole, Wyo., several Fed bank presidents discussed whether they'll boost interest rates in September. The consensus: Reply hazy, ask again later.
NEW YORK ( TheStreet) -- Federal Reserve Vice Chair Stanley Fischer says he can't predict yet whether the U.S. central bank will raise interest rates in September.

"I think it's early to tell," he told CNBC Friday during an interview from Jackson Hole, Wyo., where various Fed officials have gathered for their annual economic symposium. "The change in the circumstances which began with the Chinese devaluation is relatively new and we're still watching how it unfolds, so I wouldn't want to go ahead and decide right now what the case is."
Fischer also said that the storm of market volatility seen in the last week could affect the timing of a liftoff.
"It's unbelievable that with about [three weeks to go until the Fed's September meeting], they are still uncertain," said Jasper Lawler, a market analyst with CMC Markets, based in London. "But obviously, the devaluation of the yuan is a bit unprecedented, and it could impact policy decision within the next few weeks."
James Bullard, president of the St. Louis Fed and widely considered a centrist, echoed that sentiment, telling Bloomberg TV on Friday that the market swings don't change the economy's outlook.
Hawkish Kansas City Fed President Esther George told CNBC Thursday that the volatility may not be enough to alter the fundamental picture of the economy.
Meanwhile, Fischer will speak on a panel at Jackson Hole on Saturday about inflation. "The way he positions it on how close the Fed wants to come to its 2% target will be key as to whether September is actually a realistic time for a liftoff or not," Lawler said.
The Fed's preferred inflation gauge, the personal consumption expenditures price index, rose just 0.1% on a core basis in July, according to a report Friday from the Commerce Department.
"The only reason to hold off on a rate hike would be for weak inflation," Lawler concluded.