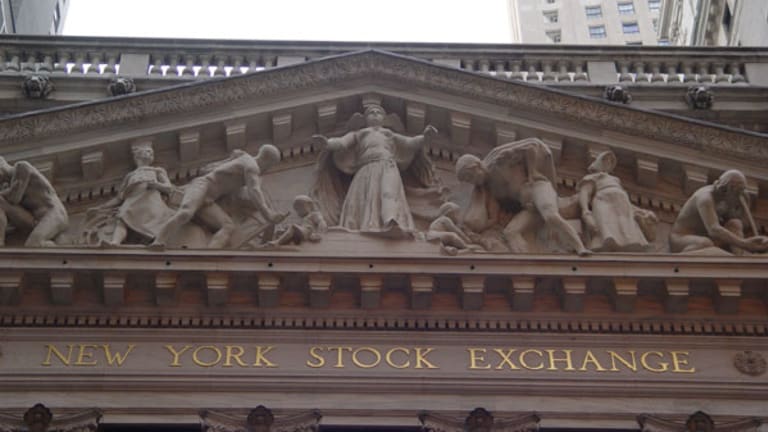 This article originally appeared on RealMoney.com To read more content like this AND see inside Jim Cramers multi-million dollar portfolio for FREE - Click Here NOW.
One of the things that life in a dealing room taught me was that admitting when you are wrong is essential if you are to survive as a trader, let alone succeed. We were taught to go into every position with an understanding of where we would accept defeat and, when that time came, to exit quickly and move on.
A decent cut was regarded as a good move, regardless of what happened after. Most active traders understand this (although even after years of following that path, many still destroy their account balance with one instance of stubborn averaging). But for investors who have a longer term horizon, it can be a bit more tricky. Short-term swings caused by news events are a very bad reason to bail on a company that has good fundamental prospects.
At the start of this year, I was convinced that the renaissance in the U.S. auto industry was set to continue. General Motors (GM) - Get General Motors Company (GM) Report had a great 2013, up 41%. Some pullback would be natural, but the economic recovery was (and is) still grinding along. This year, I believed we would see some reduction in the long process of deleveraging that consumers around the globe had been going through. Add to that the renewed focus of U.S. manufacturers on the type of small, fuel-efficient vehicles that are needed in the developing world, and the future looked rosy.
So much for that idea!
General Motors was dragged down with the general U.S. stock market in January, even as news emerged about an ignition-switch problem that prompted a massive recall. As that story has unfolded, the stock has remained under pressure and is down more than 10% year to date. If the allegations are true that the problem has been around since 2003 and resulted in 13 tragic, possibly avoidable deaths, then that raises serious questions. Those questions, however, are about the old management team and structure, which we already knew were poor.
I don't want to make light of the tragedy, but as an investor, one should be more concerned with the future than with the past. The new board, headed by recent CEO appointee Mary Barra, has confronted the problem, and this affirms that the company's culture has changed. It is quite possible that the legal ramifications of the situation could have costs that accrue over the next couple of years, but in the grand scheme of things, they are unlikely to have a huge effect on GM's bottom line. You may think that is regrettable if they really are culpable, but it doesn't make it untrue.
That is my rationale for continued bullishness on General Motors' stock, even in light of current problems. This big drop has given me pause, but ultimately, from a business perspective, this is a move driven by understandable aversion to the possibility of a John Grisham-like cover-up by an industrial giant, rather than by the potential effect on profitability. This revulsion at the alleged or actual wrongdoing of a company usually causes an overreaction in the market. If you doubt me, look at what happened to BP (BP) - Get BP p.l.c. Sponsored ADR Report and Anadarko Petroleum (APC) - Get Anadarko Petroleum Corporation Report a few years ago.
This is not the place to debate the possibility of moral failings or even a criminal cover-up by the old General Motors board; that story will become clear over time. Moving forward, this is an instance where I am prepared to break one of my most sacrosanct rules of trading and consider averaging a loser. General Motors has been under pressure and seems to have found a bottom. The original case for buying the stock is still in place, and at a forward P/E of below 9, it looks to be an even better value now.
At the time of publication, Tillier had no positions in stocks mentioned.