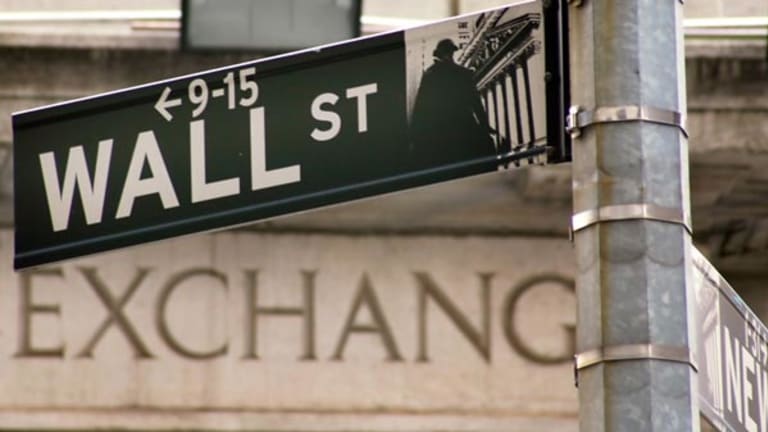 Thursday's Late Winners & Losers
Google falls.
Amid yet another tech earnings flood,
Google
(GOOG) - Get Free Report
shares crashed after the closing bell on Thursday following
penny-short fourth-quarter earnings.
The search giant's non-GAAP profit came to $1.41 billion, or $4.43 a share, for a 14% jump vs. last year. Analysts surveyed by Thomson Financial, however, were seeking $4.44 a share. The Mountain View, Calif., company also took in $4.83 billion in revenue for a stunning $1.38 billion beat, but that wasn't enough to satisfy investors. Shares were off $39.90, or 7.1%, to $524.40 in recent late trading.
Digital River
(DRIV) - Get Free Report
was also among the tech casualties after the Eden Prairie, Minn., e-commerce management firm predicted it would fall a dime short of estimates with a non-GAAP profit of 48 cents a share, and that full-year figures would also be well below par. For the fourth quarter, non-GAAP earnings were in line at 53 cents a share. Digital River stock was sliding 10.1% to $33.70.
Similarly, video-game publisher
Electronic Arts
( ERTS) lost 3.3% after guiding far below analysts' predictions for the current quarter, pegging non-GAAP income at between a 3-cent loss and a 2-cent profit per share. The company also
met the Street's income views, excluding items, while swinging to a quarterly loss on a GAAP basis. Shares were down $1.57 at $45.80.
Elsewhere, bed maker
Sealy
(ZZ)
saw mixed postclose trading after reporting that fourth-quarter earnings didn't dwindle quite as much as the Street had expected. Its bottom line fell 20.3% year over year to $17.1 million, or 18 cents a share -- 4 cents above the consensus forecast. Shares of the Trinity, N.C.-based company were off 2.2% to $9.32 lately.
On the winning side,
Motorola
( MOT) jumped 9.6% to $12.60 after the Schaumburg, Ill., tech giant said it's
looking into the possible spinoff of its struggling cell-phone business.
In a press release, activist investor Carl Icahn said he's "pleased" to see that Motorola is "finally exploring" his prior proposal to have the company separate that unit from its other businesses. He added, however, that "we expect to run a slate of directors for the upcoming annual meeting and this announcement by Motorola will not deter us from that effort -- we believe Motorola is finally moving in the right direction but certainly still has a long way to go."
Back in earnings, chipmaking-equipment maker
Axcelis Technologies
(ACLS) - Get Free Report
lost 8 cents a share, excluding one-off restructuring charges, but that was a penny better than what Wall Street had expected. The shortfall also reversed a year-earlier profit, and revenue fell 27.3% from last year to $89.6 million. But the sales figure was still enough to beat the $86.3 million consensus. Shares of the Beverley, Mass., company were adding a nickel, or 1.3%, to $4.04 in recent extended trading.
And chipmaker
Altera
(ALTR) - Get Free Report
took back some of today's hefty regular-session losses even after
income fell to $65.5 million, or 20 cents a share, from 27 cents a share a year earlier. Analysts had projected a decline of a dime per share. And revenue, at $323.2 million, was also better than anticipated. Shares were up 1.8% to $17.20