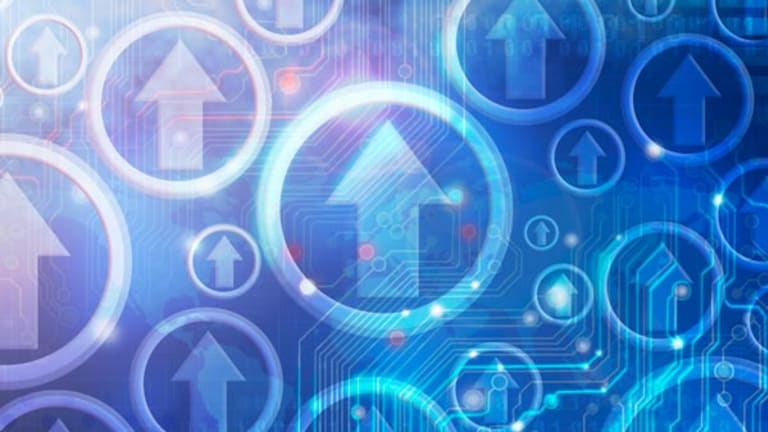 Publish date:
Thursday's Late Winners & Losers
Microsoft led the after-hours charge, following an earnings beat.
Microsoft led the after-hours charge, following an earnings beat.
One of the biggest winners in Thursday's after-hours session was
Microsoft
(MSFT) - Get Report
, which saw massive trading volume after the software giant
knocked out Wall Street expectations for the third quarter.
The Redmond, Wash.-based software company pocketed a profit of $4.29 billion, or 45 cents a share, on revenue that jumped 27.3% year over year to $13.76 billion. Analysts were looking for income of 39 cents a share on $12.57 billion in revenue. Last year, Microsoft made 35 cents a share. Its stock leapt $3.61, or 11.3%, to $35.60.
Vonage
(VG) - Get Report
, the beleaguered voiceover Internet protocol (VoIP) calling provider, rocketed some 80% after
settling its patent dispute with
Verizon
(VZ) - Get Report
. Specific terms of the deal depend on the outcome of a Court of Appeals rehearing. Shares of the Holmdel, N.J., company were up $1.13 to $2.66.
Evergreen Solar
( ESLR), which develops solar-power products, halved its third-quarter loss from last year to 4 cents a share, or $3.7 million. Analysts were expecting a loss of 6 cents a share, less special items. The Marlboro, Mass., company's stock bounced 10.5% to $10.20.
Panacos Pharmaceuticals
(PANC)
also tightened its third-quarter loss to a better-than-expected 15 cents a share.
MEMC Electronic Materials
(WFR)
, which makes wafers for the semiconductor industry, said non-GAAP income totaled 81 cents a share to come in above the consensus estimate.
Panacos shares surged 5.3% to $1.99, while MEMC jumped 10% to $65.25.
Trident Microsystems
( TRID), however, ranked prominently among the postclose losers on soft guidance. The Santa Clara, Calif., chipmaker forecast fiscal second-quarter revenue of between $70 million and $72 million, which would be well below the $91.7 million average estimate.
First-quarter income was above the mean, but shares were still plummeting 27.9% to $8.80.
Also issuing a below-par outlook was
Varian Semiconductor Equipment Associates
( VSEA), which expects next-quarter sales of $250 million to $260 million, against the $281.9 million targets. Shares of the Gloucester, Mass., company slid 11.4% to $42.19, also despite positive results for the most recent quarter.
And California-based
KLA-Tencor
(KLAC) - Get Report
, another semiconductor-equipment maker, said fiscal first-quarter income sank 31.3% year over year to 46 cents a share, or $88.2 million. Shares gave up $1.91, or 3.6%, to $50.68.