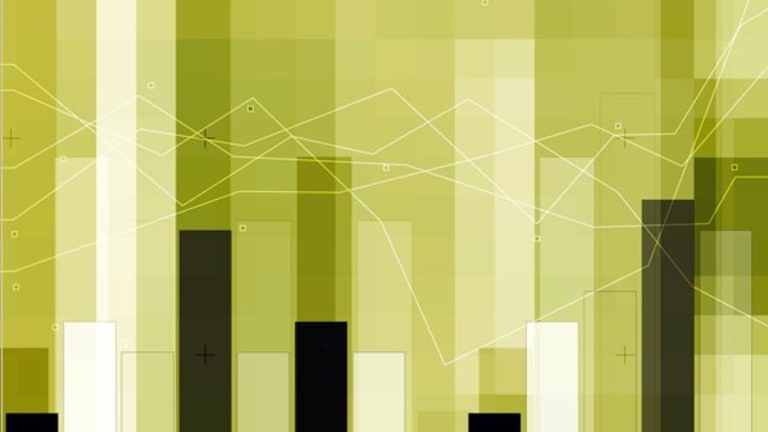 Thursday's Financial Winners & Losers
Merrill Lynch swung to a huge loss, but financial stocks rallied anyway.
Brokerage giant
Merrill Lynch
( MER) swung to a $2 billion first-quarter loss and announced job cuts Thursday, but the stock nonetheless rose along much of the financial sector.
Investors pushed Merrill's share price up on hopes that the worst was over and that the brokerage was working through its problems. Merrill expects to lay off and additional 2,900 employees on top of the 1,100 it let go in the first quarter and also wrote down more than $6.5 billion in sub-prime mortgages and other risky products. Merrill shares closed up $1.82 to $46.71, a gain of 4.1%.
The
NYSE
Financial Sector Index also ended the day in the green, climbing 50.57 to 7,565.69.
Also moving up on bad news was mortgage insurer
MGIC Investment
(MTG) - Get MGIC Investment Corporation Report
. MGIC jumped 19% to $12.49 even after reporting a quarterly loss as a result of homeowners falling behind on payments. But demand was steady for the insurance and revenue rose $423.9 million, giving investors some comfort in the stability of the company. Fellow financial guarantor
Ambac Financial
( ABK) rose 8.7% to $5.76.
Sallie Mae
(SLM) - Get SLM Corporation Report
, the largest student loan company, reported a first quarter net loss late on Wednesday, but beat analysts expectations by 10 cents. On Thursday, Sallie warned of a "train wreck" in the student loan business. Loan demand at Sallie was running at $3 billion a month, while the company has only been able to access funding of about $1 billion a month -- at record-setting costs. Investors, though, sent the stock upwards 5.7% to $17.19.
Auto finance company
Americredit
( ACF) said that it had entered a one-year, $2 billion forward purchase commitment agreement with
Deutsche Bank
(DB) - Get Deutsche Bank AG Report
. Under the agreement, Deutsche Bank will buy AAA-rated asset-backed securities in registered public offerings on the AmeriCredit's subprime Automobile Receivables Trust securitization platform, the company said. AmeriCredit also issued to a Deutsche affiliate warrants to buy 7.5 million shares of company stock. AmeriCredit shares shot up 10% to $10.95.
In other earnings news, commercial lender
CIT Group
(CIT) - Get CIT Group Inc. Report
vaulted 6.1% to $12.50, even after reporting a losing quarter and laying out a laundry list of ways to improve its liquidity status.
But not every financial company was able to overcome disappointing earnings.
Amcore Financial
( AMFI) posted a loss for the first quarter as its bad loans provisions soared and its shares plunged to a 52-week low. Amcore said it was well capitalized, but investors dumped the stock and the value fell by 29.5% to $13.71, a loss of $5.74. Many small banks have been beaten up due to skyrocketing defaults on commercial real estate and construction loans.
Bank of New York Mellon
(BK) - Get The Bank of New York Mellon Corporation Report
says its first-quarter earnings rose 72% due to fee and net interest growth. But investors sent the shares down 94 cents to $43.06 on concerns over its Tier 1 capital ratio. That ratio, which measures a bank's cash in relation to its debt, fell to 8.8 vs. 9.32 in the previous quarter.