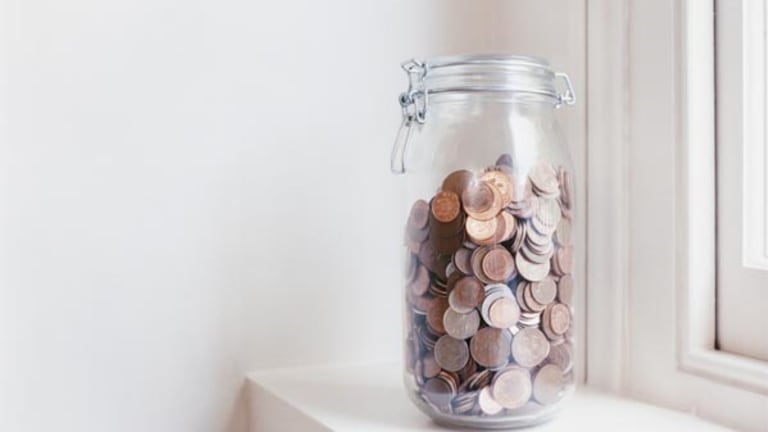 Thursday's Financial Winners & Losers
Bear's busted bottom line puts the financial stocks in a bad mood.
More sour news piled on financial stocks Thursday to cram the sector ever further into negative territory.
Bear Stearns
( BSC) was among the volume leaders after the New York broker said that $1.9 billion in mortgage-related writedowns
disintegrated its bottom line to a loss of $878 million, or $6.90 a share, in the fiscal fourth quarter. Just last month, CFO Sam Molinaro had
pegged the writedowns at just $1.2 billion, though he has also proved prescient in adding, "
I don't want to predict that things couldn't get worse, because things keep surprising."
The report came a day after Britain's
Barclays
(BCS) - Get Free Report
sued Bear over one of its
troubled subprime-focused hedge funds, according to several published reports. Bear shares, following some mixed trading, were recently losing 1.6% at $89.20.
Bond insurer
MBIA
(MBI) - Get Free Report
fared much worse, with shares tanking more than 24% on a
crushing disclosure. The Armonk, N.Y., firm said it has $8.14 billion in exposure to collateralized debt obligations (CDOs) backed by high-grade collateral, 85% of which consists of other CDOs -- in other words, CDOs backed by other CDOs, or CDO squareds. A Morgan Stanley analyst said he was "shocked" at the lateness of this revelation.
Run-of-the-mill CDOs, in and of themselves, have become exceedingly risky amid the deteriorating credit market. In total, MBIA's CDO exposure totals $30.61 billion.
Standard & Poor's, which yesterday affirmed MBIA's AAA rating but assigned it with a negative outlook, said that the CDO exposure had already been figured into its determination, according to
Reuters
. MBIA shares were falling $6.57 to $20.45.
And the shriveled value of
Discover's
(DFS) - Get Free Report
U.K.-based Goldfish credit card business smacked the company into a loss for the fiscal fourth quarter. Earlier this month, Discover had warned it would have to take a
big impairment hit on the business due to broad-market disruptions.
The charge was actually less severe than what the Riverwoods, Ill., company had originally estimated, but it was still sizable at $391 million, pretax, and resulted in a loss of $84 million, or 18 cents a share. Excluding the charge, which panned out at 58 cents a share, the company would have earned $195 million, or 40 cents a share -- a penny higher per share than a year earlier. Analysts were looking for 36 cents a share. Discover shares were losing 3.3%.
SunTrust
(STI) - Get Free Report
, meanwhile, unloaded a heap of disheartening news on investors. For one thing, the Atlanta bank plans on buying about $1.4 billion worth of securities from its struggling structured investment vehicles (SIVs), which will result in a fourth-quarter writedown of between $225 million to $250 million. And it estimates further writedowns of some $125 million to $150 million stemming from valuation slides.
Also, costs related to a settlement of Visa antitrust litigation should total about $76 million -- nearly triple the initial disclosed amount -- and net charge-offs will likely come to $170 million. Its loan-loss provision should surpass that by around $190 million. SunTrust shares surrendered 4.2% to $60.83.
Thanks to housing market woes, small-cap name
Green Bankshares
(GRNB) - Get Free Report
sliced its fourth-quarter earnings guidance by more than half to between 28 cents and 33 cents a share. The Greeneville, Tenn., bank's stock was plummeting by one-third to $17.53.
And
Sallie Mae's
(SLM) - Get Free Report
price targets were cut at Lehman Brothers and Keefe Bruyette a day after the Virginia student lender held a
brooding conference call in which CEO Albert Lord remarked that the firm may have to cut its dividend next year. Shares extended yesterday's plummet to slide another $1.91, or 8.3%, to $20.98.
In more negative analyst research, Moody's is now reviewing
XL Capital
(XL) - Get Free Report
for a downgrade, partly because of its exposure to
Security Capital Assurance
(SCA) - Get Free Report
, which was just given a negative outlook at S&P.
Bank of America
(BAC) - Get Free Report
got a negative outlook at Fitch ratings, and a Fox Pitt analyst cut
BB&T
(BBT) - Get Free Report
to underperform.
XL was shedding 5.6% to $49.80; BofA was off 0.8% to $41.24; and BB&T gave back 2.8%. SCA, which lost some ground yesterday on the S&P news, plunged another 13.1% to $3.91.
The
NYSE
Financial Sector Index, which tracks most of the above stocks, was losing 45.28 points, or 0.6%, to 8,136.32. The KBW Bank Index was off 1%, and the Amex Securities Broker-Dealer tracker surrendered 0.7%.
But
Morgan Stanley
(MS) - Get Free Report
saw substantial time in the green a day after reporting its first-ever quarterly loss while simultaneously announcing a
$5 billion cash infusion from China Investment Corp., as the latter development seemed to outweigh the former. The New York broker's stock was lately up 1.6% at $50.90.
Ohio insurer
Nationwide Financial Services
( NFS) added 3.7% to $44.66 on a BofA upgrade to neutral from sell. Elsewhere,
Electronic Clearing House
(ECHO) - Get Free Report
shares more than doubled after QuickBooks software maker
Intuit
(INTU) - Get Free Report
agreed to buy it for $17 a share in cash, or some $131 million. The deal should close in the first quarter.
Shares of California-based Clearing House vaulted $8.67 to $16.57. Intuit, which expects the merger to effect slight earnings pressure in fiscal 2008-09, was hugging the flat line.