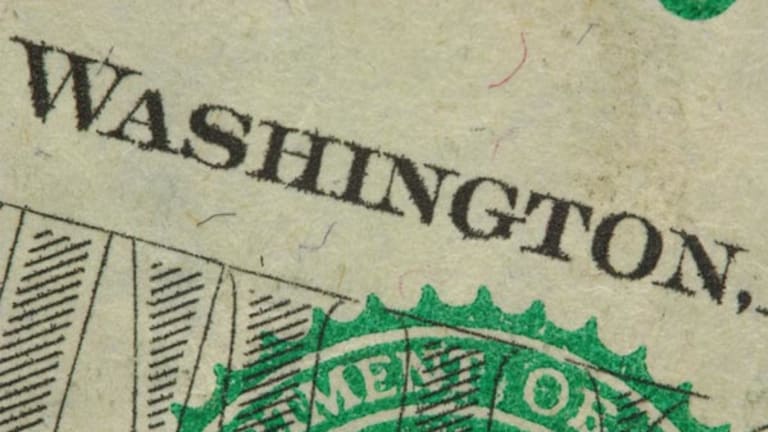 Publish date:
Thursday's Financial Winners & Losers
Citigroup moves higher.
Financial stocks, cheered by the buoyant broad market, largely enjoyed a day in the green Thursday.
Among the solid winners was
Citigroup
(C) - Get Report
, which climbed 3% even though the New York banking giant revealed it had sold $3 billion in senior bonds. Citi disclosed the sale this morning, though news had first broken after market close yesterday. Shares were up $1.40 to $48.54.
That move helped prop up both the
NYSE
Financial Sector Index, up 0.8% to 9,715.9, and the KBW Bank Index, which jumped 1% to about 200.
Real estate investment trusts
SL Green Realty
(SLG) - Get Report
, of New York, and
BRE Properties
, of San Francisco, were upped to buy-equivalent ratings at Stifel Nicolaus and Credit Suisse, respectively. Shares were adding 1.9% and 1.2%.
Sallie Mae
(SLM) - Get Report
, meanwhile, ticked up despite swinging to a loss of $344 million, or 85 cents a share, vs. last year's profit of 73 cents a share. "Core earnings" came to $305 million, or 70 cents a share before one-time items, including $18 million related to its
ill-fated merger agreement with a J.C.-Flowers led buyer group.
The Reston, Va., education lender also said that quarter's loan originations were up 13% year over year to $8.9 million. Shares recently tacked on 1.5% to $49.38.
In more earnings,
M&T Bank
(MTB) - Get Report
posted a slightly lower third-quarter profit of $199.2 million, or $1.83 a share, that came in a dime under the average analyst target. Shares of the Buffalo, N.Y., bank traded in and out of the red before lately rising 0.6% at $105.95.
But
Countrywide Financial
( CFC) slipped after North Carolina state treasurer Richard Moore
requested a
Securities and Exchange Commission
probe into CEO Angelo Mozilo's prearranged stock-selling plan. Moore said Mozilo made repeated changes to the plan that allowed him to "significantly" increase his stock sales ahead of Countrywide's plummet this year.
The Calabasas, Calif., mortgage lender also reported that September mortgage-loan fundings slid 44% from last year to $21 billion. Shares lately dipped 0.6% to $18.69.
Nasdaq Stock Market
was hit with a Piper Jaffray downgrade to market perform from outperform, after which shares pulled down 2% to $41.94.
And
Bear Stearns
( BSC) disclosed in its quarterly filing that various federal and state authorities have contacted it for information on its pair of
troubled hedge funds. The New York broker also announced it had hired Jonathan Golub of
JPMorgan Chase
as chief investment strategist. Shares spent most of their time in the red before recently creeping 19 cents upward to $126.