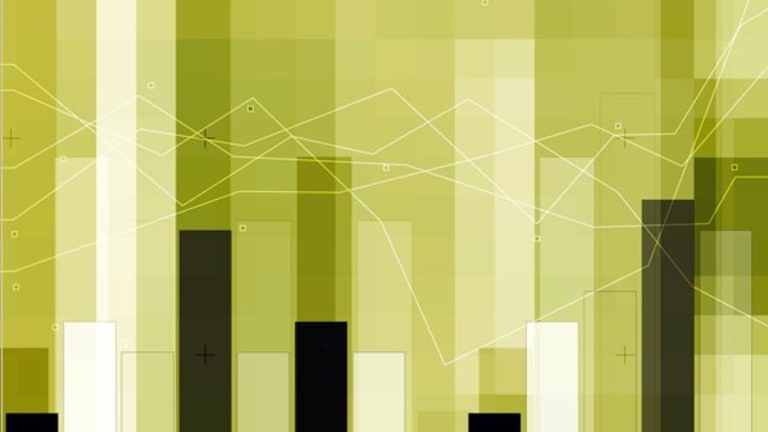 Thursday's Financial Winners & Losers
Shares of Nasdaq Stock Market climb.
Financial stocks mostly followed the broad market's movements Thursday, finally pulling back a bit from the past couple of days' massive rally, but a few winners surfaced nonetheless.
Nasdaq Stock Market
undefined
, for example, jumped higher after
striking a three-way deal with Borse Dubai involving Nordic exchange
OMX
. Nasdaq agreed to buy all of Borse Dubai's purchased shares in OMX for around $1.74 billion (11.4 billion Swedish kronas) and roughly 60.6 million of its shares, of which the Gulf exchange will retain some 42.6 million for a 20% stake in Nasdaq. Voting rights will be capped at 5%.
The cash portion assumes Borse Dubai will end up buying OMX outright, to follow through with the
$4 billion cash bid for OMX that it launched in August to compete with Nasdaq's
$3.7 billion cash-and-stock deal inked in May. In addition, Nasdaq has sold to Borse Dubai its 28% stake in the
London Stock Exchange
, and it has agreed to become a "strategic shareholder and the principal commercial partner" in the Dubai International Financial Exchange.
After an early surge, shares of Nasdaq recently gained 45 cents to $36.47.
Goldman Sachs
(GS) - Get Free Report
meanwhile,
shot past fiscal third-quarter estimates with a profit of $2.81 billion, or $6.13 a share. Analysts polled by Thomson Financial were looking for just $4.35 a share. Revenue soared 62.6% year over year to $12.33 billion -- $2.76 billion higher than consensus. Shares soared before retreating 0.7% to $204.17.
Elsewhere in earnings, fellow broker
Bear Stearns
( BSC) said it made $168.2 million, or $1.16 a share, to sharply miss the Street's $1.78 per-share target. Bear said this includes a loss of some $200 million from its
troubled hedge funds. The broker simultaneously announced a $2.5 billion share-repurchase program to supercede the prior $2 billion authorization, under which it bought back $1.3 billion of its shares.
Shares saw erratic trading in and out of the red this morning before lately hugging the flat line around $115.64.
In negative analyst notes, Merrilll Lynch predicted scant more upside potential at mortgage investor
Annaly Capital Management
(NLY) - Get Free Report
, at least in the short term, following its recent gains on a general reassessment of the financial-sector.
Signature Bank
(SBNY) - Get Free Report
was cut to neutral from buy at Oppenheimer.
Annaly lost 2.7% to $15.91; Signature gave up 5% to $35.55.
And
Deutsche Bank
(DB) - Get Free Report
slipped after CEO Josef Ackermann predicted that recent market tremors will impact the bank's third-quarter results. Shares were off $1.33, or 1%, to $129.49.
More broadly, the
NYSE
Financial Sector Index slid 45.35 points, or 0.5%, to 9,250.19 as the KBW Bank Index severely underperformed with a 1.3% loss at 109.28.