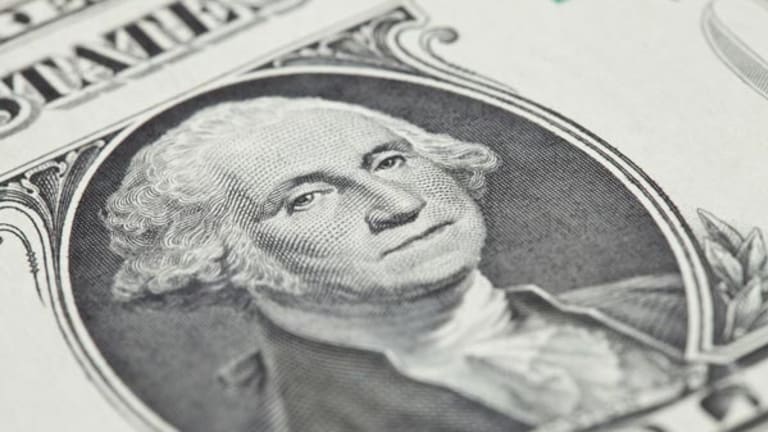 Thursday's Financial Winners & Losers
Knight Capital slumps on a drop in May volume numbers.
Financial stocks delivered a lackluster performance Thursday, trailing the broader market on some disappointing earnings news.
Bear Stearns
( BSC), for example, gave back Wednesday's run-up gains after
falling short
of Wall Street expectations. The New York brokerage posted a $3.40 per-share second-quarter profit (excluding an 88-cent one-off charge) -- a dime lower than Thomson Financial's mean target. Shares recently lost 1.8%, or $2.62, to $146.87.
Goldman Sachs
(GS) - Get Report
came in
ahead of second-quarter estimates
, but earnings were only marginally higher than last year as "continued weakness in the subprime
mortgage sector" heavily weighed on revenue in fixed income, currency and commodities. After yesterday's actively traded run-up, shares pulled all the way back, and then some, to recently surrender 3.1% at $226.48.
Mortgage lender
Freddie Mac
( FRE) saw choppy trading after swinging to a loss of $211 million, or 46 cents a share. Shares took a fall out of the gate but were virtually flat at $65.89 in recent trading. And online broker
Knight Capital
(NITE)
was off 2.3% to $17.84 after reporting a 37.8% year-over-year plummet in May average daily share volume, despite a concurrent 15.7% rise in average daily trades.
The
NYSE
Financial Sector Index, which tracks all but one of the above names, added 0.1% to 9794.55 to come in well under the rest of the market. The KBW Bank Index was recently flat at 116.20.
On the other hand,
Progressive
(PGR) - Get Report
fired up after announcing a new recapitalization plan. The Ohio-based insurer declared a special $2 per-share cash dividend to holders of record on Aug. 31 and added another 100 million shares to its stock repurchase program. There are 8.3 million shares still remaining from a prior authorization. Shares surged 7.2% to $24.92.
And in positive earnings news,
Life Partners
(LPHI) - Get Report
said first-quarter income ramped up nearly tenfold from last year to 49 cents a share, or $4.7 million, on more-than-doubled revenue. The sole analyst's estimate called for 11 cents a share. The Texas-based financial-services firm jumped 6.8%, or $1.77, to $27.80.
Meanwhile,
Chicago Board of Trade
( BOT) and
IntercontinentalExchange
(ICE) - Get Report
were both higher after the
Chicago Mercantile Exchange
(CME) - Get Report
lobbed another volley in the CME-ICE bidding war for the CBOT. This comes shortly after the ICE's
latest attempt
to sweeten its own hostile bid for the commodities exchange.
The CBOT's board snubbed that attempt today in favor of the CME's newly spruced-up proposal, which now includes a one-time cash dividend of $9.14 a share for CBOT holders -- or a total of $485 million -- as well as other changes, such as new incentives for holders of exercise-right privileges. The CBOT enjoyed a 1.2% climb to $203.86. ICE shares ratcheted up 2.4% as investors were spared, at least momentarily, from yesterday's expensive sweetening proposal. The CME shed 0.6%, or $3.01, to $538.24.
Elsewhere,
RAM Holdings
( RAMR) gained after the Bermuda-based insurer priced a secondary offering for 4.6 million shares by institutional investors at $15.50 each, along with an underwriters' option for about another 700,000. The per-share price is a hair under yesterday's close. Shares were adding 2.8% to $15.97.
And
Beverly Hills Bancorp
(BHBC)
, a small California-based bank, saw heavier-than-usual trading amid news it's considering selling itself. Shares were up 4.3%, or 32 cents, to $7.71.