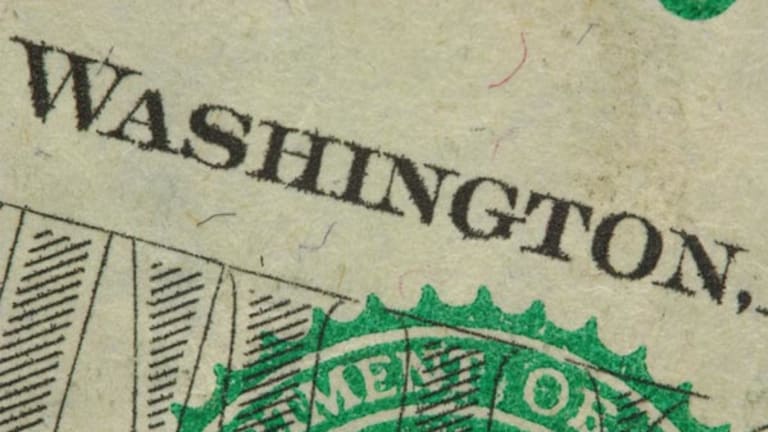 Thursday's Financial Winners & Losers
CBOT gains as the target of a bidding war.
Chicago Mercantile Exchange
(CME) - Get CME Group Inc. Class A Report
lost ground after
IntercontinentalExchange
(ICE) - Get Intercontinental Exchange, Inc. (ICE) Report
launched a rival bid for commodities exchange
Chicago Board of Trade
( BOT), which agreed in October to merge with CME for $8 billion in cash and stock.
ICE is proposing a stock-based deal worth about $187.34 a share, or $9.9 billion, in which CBOT holders would own about 51.5% of the new company. CME shares were down $27.92, or 5%, to $536.05. ICE was losing $4.83, or 3.7%, to $127.10. CBOT, meanwhile, was leaping $21.96, or 13.2%, to $188.05.
Van der Moolen
( VDM) sank after the Dutch-based brokerage firm swung to a fourth-quarter loss of $44.1 million, or 97 cents a share. Its stock was down 28 cents, or 5%, to $5.36.
PHH
(PHH)
jumped nearly 12% after the New Jersey-based mortgage company
agreed to sell itself to
General Electric
(GE) - Get General Electric Company (GE) Report
for about $1.8 billion in cash, or $31.50 a share -- a 13.3% premium to Wednesday's closing price. PHH shares were up $3.24 to $31.05. GE was up 34 cents, or 1%, to $34.65.
Bear Stearns
( BSC) posted rising
fiscal first-quarter profits of $572.2 million, or $3.82 a share, that beat Wall Street expectations by 2 cents a share, according to Thomson Financial. Last year the broker earned $529.3 million, or $3.54 a share. Its stock was gaining $3.34, or 2.3%, to $148.63.
Lehman Brothers
( LEH) rose after a Wachovia analyst said the broker has the ability to withstand the current shaky state of the market, and upgraded it to outperform from market-perform. Lehman had a volatile day Wednesday after it issued a
mixed earnings report that spooked some investors. Today it was trading up $1.02, or 1.4%, to $72.74.
Rounding out the financial-sector winners Thursday are members of the battered subprime mortgage lending gang, which continued rallying Thursday on word large investment banks are looking to make purchases in the sector.
Accredited Home Lenders
( LEND) kept soaring Thursday, taking back nearly all of its spectacular Tuesday losses. Shares were rocketing $4.95, or 82%, to $10.99.
NovaStar Financial
( NFI) shot up past its highest point since the subprime meltdown, to $5.60 a share -- an intraday gain of $1.42, or 34%.
New Century Financial
(NEWC)
, which now trades on the pink sheets following expulsion from the
New York Stock Exchange
, doubled in value to $1.34 a share.