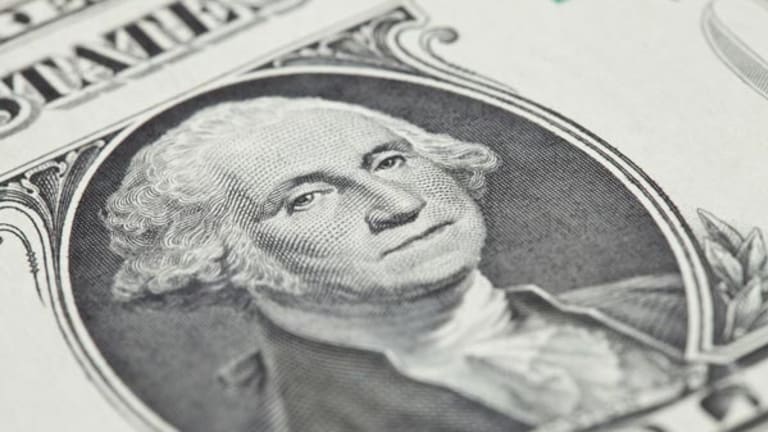 Thursday's Financial Winners & Losers
Keefe Bruyette soars on IPO, while Fieldstone tumbles.
Keefe Bruyette & Woods
(KBW)
surged 29% after its initial public offering. The New York-based boutique investment bank priced it shares at $21, in a deal that raised $143 million. The stock opened at $26 a share. Keefe has steadily recovered since the Sept. 11 terrorist attacks when it lost 67 of its World Trade Center employees, nearly half of its New York staff at the time. The company now employs 430 people. Shares were trading up $6.10 to $27.10.
U.S. Global Investors
(GROW) - Get U.S. Global Investors, Inc. Class A Report
gained after the investment advisory firm reported that its third-quarter earnings had doubled. The San Antonio-based company, which specializes in natural resources and emerging markets, recorded income of $2.5 million, or 32 cents a share, compared with earnings of $1.1 million, or 14 cents a share, a year ago. Revenue increased to $11.9 million, up from $6.6 million a year ago. Shares were up $3.89, or 12%, to $35.29.
Legg Mason
(LM) - Get Legg Mason, Inc. Report
tumbled after a
Merrill Lynch
analyst says the most active mutual fund managers, including Legg Mason, are underperforming the major equity indexes. While the S&P 500 is up 11 percent for the year, the Legg Mason Value Trust has added only 2.7% in the same time period. Merrill Lynch says the underperformance will put pressure on the lofty multiples that most asset managers trade at. Legg Mason shares were trading down $2.24, or 2.4%, to $92.01.
National City
( NCC) slipped after the bank reduced its previously announced third-quarter earnings. The Cleveland-based bank now said it earned 86 cents a share, down from 90 cents a share. The bank said it recently discovered that it had overstated the value for its mortgage servicing rights portfolio by $21 million. Shares were down 10 cents to $37.21.
Fieldstone Investment
(FICC)
plummeted after the Columbia, MD-based company posted a third-quarter loss and said it would cut its planned dividend payment. The REIT lost $45 million, or 97 cents a share, compared with a profit of $23 million, or 47 cents a share, a year ago. The company also lowered its guidance for this year's dividend, saying it will likely pay out $1.31 to $1.41 a share. The previous forecast had the REIT paying between $1.60 and $1.80 a share. Shares were down $1.53, or 20.3%, to $6.01.