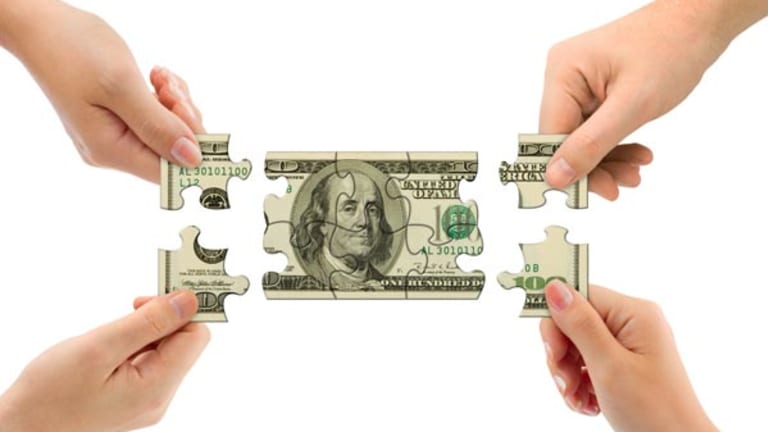 Thursday's Financial Winners & Losers
Aetna soars on higher earnings, while Doral sinks again.
Aetna
(AET)
soared after the insurer beat third-quarter earnings targets and raised 2007 guidance.
The Hartford, Conn., health insurer made $476 million, or 85 cents a share, up from $373 million, or 62 cents a share. Operating earnings, excluding certain items, were 78 cents a share, 6 cents ahead of the Thomson Financial analyst consensus estimate. Revenue rose 11% from a year ago to $6.3 billion, in line with the Wall Street estimate. The company, meanwhile, says it expects to make $3.26 a share for 2007, which is 15 cents north of the current estimate. Shares were trading up $2.67, or 6.9%, to $41.20.
W. R. Berkley
( BER) gained after the Greenwich, Conn.-based insurer was upgraded by BB&T Capital Markets to buy from hold. The upgrade comes a day after the company said third-quarter net income increased 42% to $174 million, or 87 cents a share, beating Wall Street's forecast of 83 cents a share. W.R. Berkley's shares were climbing $1.46, 4.1%, to $37.01.
NYSE Group
(NYX)
slipped even though third-quarter profit more than tripled at the New York Stock Exchange, fueled by the Big Board's acquisition of the electronic marketplace Archipelago. Analysts were predicting the Big Board to earn 41 cents a share in the quarter. In a related move, the NYSE announced late Wednesday that it would buy out the American Stock Exchange's one-third ownership stake in the Securities Industry Automation Corporation for $40 million. Shares were trading down $1.32, or 1.8%, to $74.01.
First Marblehead
(FMD)
swung to a profit in the first quarter as the college-loan servicing company's earnings easily surpassed Wall Street expectations. The Boston-based firm earned $141 million, or $2.23 a share, after registering a loss of $5.4 million, or 8 cents a share, a year ago. Service revenue soared to $301.8 million, up from a paltry $35.1 million a year ago. The big spike in service revenue stems from the completion of a $1.39 billion securitization of private student loans. Wall Street was looking for earnings of $2.06 a share on revenue of $285 million. Shares were trading down $1.26, or 1.8%, to $69.95.
Doral Financial
(DRL)
lost ground after the San Juan, Puerto Rico-based bank was downgraded by Cohen Brothers to sell from hold. Shares were trading down 6 cents, or $1.3%, to $4.62.