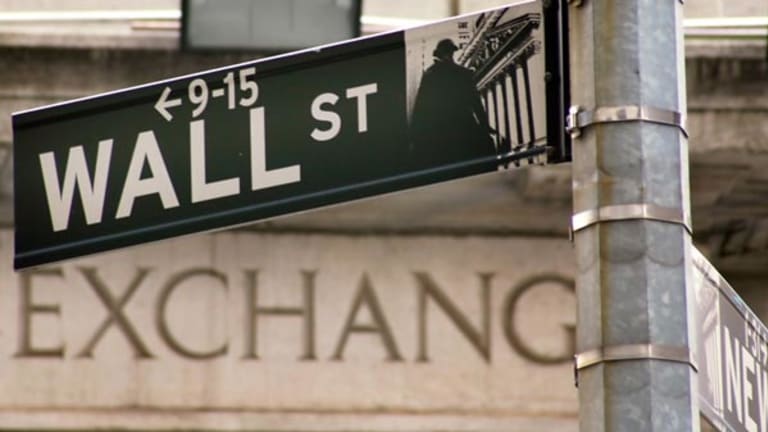 Thursday's Early Winners & Losers
Syntax-Brillian shares rise after hours as the TV maker extends its deal with LG.
Input/Output
undefined
jumped 4% in after-hours trading Wednesday after the company, which sells seismic products and services to the oil and gas industry, announced a contract with Oil and Natural Gas Corporation worth in excess of $60 million.
Texas-based I/O will deliver 14 land seismic-imaging systems to the India-based company during the second and third quarters of 2007. The deal also includes nearly 20,000 of I/O's VectorSais full-wave sensors. I/O Chief Executive Bob Peebler says this is the "largest single sale of land-acquisition systems" in the history of the company and, "as far as we know ... in the history of the industry." He added that with this contract, I/O now supplies "roughly 80% of full-wave imaging technology used in land acquisition worldwide." Shares were up 49 cents to $12.60 in recent after-hours trading.
Syntax-Brillian
( BRLC) shares rose after the high-definition TV maker announced it will extend through 2007 its existing agreement with South Korea's
LG.Phillips LCD
(LPL)
, which makes liquid-crystal displays.
The companies estimate that LG will supply to Syntax about 700,000 panels, largely for the manufacture of Syntax's Olevia LCD TVs. The companies say that the contract extension was spurred by persistent demand for the Olevia product, sales of which more than tripled in 2006. The two companies will additionally partner on future research and development in a new China-based office, which they expect to be fully operational in early 2007. Syntax shares were gaining 25 cents, or 2.7%, to $9.55. LG shares were essentially unaffected.
Biopharmaceutical
Insmed
(INSM)
surged after the company announced favorable results from stability tests of a new lyophilized (or freeze-dried) form of its Iplex drug.
The Richmond, Va.-based micro-cap says the lyophilized form of the product -- which treats children who suffer from a severe IGF-1 (growth hormone) deficiency -- is "highly stable" under various common household storage conditions. This includes periods of freezing, refrigeration and, for brief spells, room temperature environments. Insmed plans to make available this form of Iplex in 2007. Shares were up 9 cents, or 10%, to 97 cents in recent after-hours trading.
Chordiant Software
( CHRD) plummeted on disappointing preliminary results for the quarter and year ended Sept. 30. The Cupertino, Calif.-based software maker expects its losses, on a GAAP basis, to widen by 53% to roughly $8.4 million. Full-year GAAP losses, however, narrowed to $16 million from $19.5 million, or 26 cents a share, a year ago.
Revenue for the quarter and year edged up 2% to $21.7 million and 16% to $97.5 million, respectively, but the figures both missed Wall Street estimates according to Thomson Financial. Analysts were looking for fourth-quarter revenue of $26.7 million and full-year revenue of $102.9 million. The company will file final results pending completion of its internal stock option grant review. Shares were down 49 cents, or 15.1%, to $2.76 after hours.
Sycamore Networks
(SCMR)
slipped after the Chelmsford, Mass.-based company said that, as expected, it had received a second
Nasdaq
delisting notification letter. The company, which makes optical networking parts, delayed its quarterly filing for the period ended Oct. 31 due to its internal investigation into Sycamore stock option grant practices. It received its first letter in October in response to its annual report delay for the year ended July 31 (also due to the company's stock option review), which Sycamore appealed to a Nasdaq Listing Qualifications Panel. The appeal automatically stayed its delisting pending the panel's ultimate decision. Shares were down 6 cents, or 1.6%, to $3.65 in recent after-hours trading.