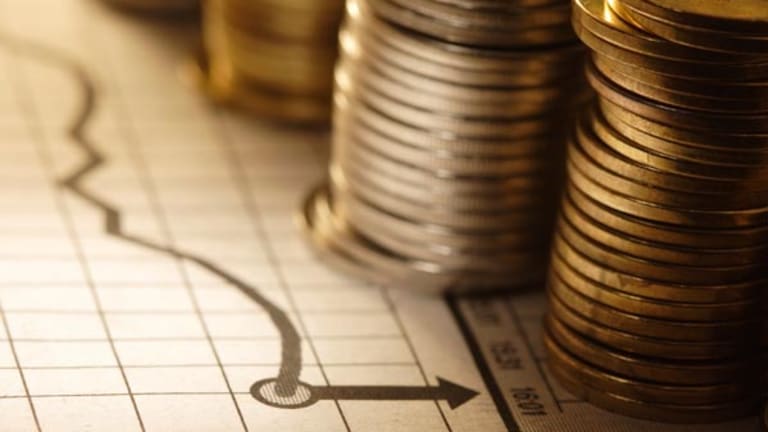 Three Stock Funds Near 10-Year Positive Runs
These funds have registered nine straight years of positive returns but will need a stellar fourth quarter to achieve a tenth up year in 2008.
Pencil January of 2019 in your investing calendar. You may have to wait till then to see a list of equity mutual funds that have achieved positive returns for 10 consecutive years.
Then again, if the
First Eagle Overseas Fund
(SGOVX) - Get First Eagle Overseas A Report
can somehow advance 29.72% between now and the close of trading on Dec. 31, you won't have to wait that long. Or, if the
JPMorgan Mid Cap Value Fund
(JAMCX) - Get JPMorgan Mid Cap Value A Report
can find a way to add 43.13% to its current value by the rapidly approaching end of the year, it will then be able to claim 10 consecutive years of positive returns. And in the unlikely event that the
Matthews Asian Growth & Income Fund
(MACSX) - Get Matthews Asian Growth & Income Inv Report
can vault 50.72% between now and the evening of Dec. 31, it too will be able to become a member of the 10-consecutive-year-gainer club.
The three funds, profiled in an accompanying table, are the only open-end equity funds to have stayed in the plus column for each of the past nine calendar years. Considering that the period includes the 2000-02 bear market, their records are notable. But somehow, 10 consecutive years of plus performances sounds a lot more authoritative than nine.
However, now that we are solidly into November, time seems to be running out on any member of the trio becoming a "10."
The First Eagle Overseas Fund holds 10% of its assets in gold-related investments. Its allocation by region is light on Latin America, at 2%, and relatively heavy on Japan, at 30%. The fund's European exposure is 32%, while Asia ex Japan amounts to 16%. Its recent cash holdings amounted to 8% of assets, with another 12% scattered in other miscellaneous investments.
SGOVX has not performed worse than 5% on the plus side over the past nine calendar years, although the string looks virtually certain to end in 2008.
Among SGOVX's biggest stock holdings are
Sodexo
of France,
Pargesa Holding
of Switzerland,
Shimano
of Japan and France's
Sanofi-Aventis
(SNY) - Get Sanofi Report
.
The JPMorgan Mid Cap Value Fund has achieved its remarkable nine-year string of positive years by investing in real estate investment trusts and stocks with market capitalizations between $1 billion and $20 billion at the time of purchase.
JAMCX's top portfolio holdings recently included solid mid caps such as
Genuine Parts
(GPC) - Get Genuine Parts Company Report
,
Williams
(WMB) - Get Williams Companies, Inc. Report
,
American Electric Power
(AEP) - Get American Electric Power Company, Inc. Report
and
PG&E
(PGC) - Get Peapack-Gladstone Financial Corporation Report
.
Matthews Asian Growth & Income fund is geographically well diversified in its target region. Its biggest holdings include
Singapore Press Holdings
,
Taiwan Semiconductor
(TSM) - Get Taiwan Semiconductor Manufacturing Co. Ltd. Report
and
HSBC Holdings ADR
(CHT) - Get Chunghwa Telecom Co. Ltd. Report
.
For more coverage from TheStreet.com Ratings team, check out TheStreet.com Ratings section.
Richard Widows is a senior financial analyst for TheStreet.com Ratings. Prior to joining TheStreet.com, Widows was senior product manager for quantitative analytics at Thomson Financial. After receiving an M.B.A. from Santa Clara University in California, his career included development of investment information systems at data firms, including the Lipper division of Reuters. His international experience includes assignments in the U.K. and East Asia.