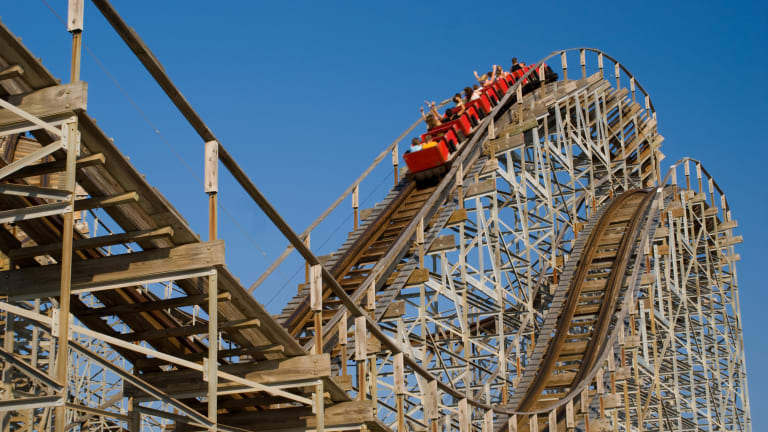 3 Investing Tips You Should Always Keep in Mind
With stock markets all over the map, it would be good to take a step back and remember the basics of investing. Try these two tips on for size.
It's over, for now. 
Investors were taken for a wild ride this week. Stocks often tanked as President Trump escalated his trade war with China, either on Twitter or official statements. But then stocks also found periods of relief as investors deemed the impact of a trade war something that's off into the distance. 
Talk about whiplash.
Here are several tips that we concocted from watching all the actions in the markets this week. 
Tip 1: Trust Only a Few
You know you are becoming an old market wizard when you see the same things happening today as at other key points in the market in years past. With trade war fears rising, interest rates hikes the new normal, inflation lurking and an unpredictable president, the market yahoos have begun to crawl out of the woodwork with crash calls.
On at least three occasions this week, we have seen 40% to 50% market crash calls made my seemingly credible people at reputable financial services firms. The motives for these calls often range from wanting to be on TV more (and get paid for it) to spooking the average investor so more sophisticated ones (aka their clients) could get in at lower prices.
You want to remember the motives of these folks when seeing their stuff plastered all over the internet. Do not panic. Do not liquidate your entire stock holdings. Do not buy a bomb shelter. Stay disciplined. Feeling nervous? Call your financial adviser to learn what they are seeing in the markets and to discuss if any changes need to be made in how your portfolio is allocated.
Tip 2: Check the Pay
Always compare CEO compensation to how the company is performing.
Case in point is WPP's (WPP) - Get WPP Plc Sponsored ADR Report Sir Martin Sorrell, who finds himself in hot water for several new allegations. Sorrell has earned exorbitant sums through the years -- he earns about 10 times that of the average FTSE 100 CEO -- despite average performance at best. To anyone watching these payouts, a red flag should have gone off regarding how the inside of the advertising company is being run and the board composition.
In reading the array of stories hitting the wires this week on Sorrell, it's becoming clear the innards of WPP aren't where they need to be. And that's a problem for a company trying to adapt to fundamental changes in its industry.
Tip 3: Don't Be Fooled
Just like that, Facebook's (FB) - Get Facebook, Inc. Class A Report stock is seen as a somewhat safe investment again after a 6% rally from the Mar. 27 intra-day low. CEO Mark Zuckerberg and COO Sheryl Sandberg have done the media circuit this week in an effort to quiet concerns over its business practices. The charm offensive has paid off, even as both executives have admitted to mistakes and unknowns. 
But as TheStreet discusses in its latest "Technically Speaking" podcast below, huge risks remain for Facebook. Those risks shouldn't be forgotten by investors in the face of a short-term rally in the stock. Run the numbers, realize Facebook will be a different company five years from now.
Don't ever be fooled when investing.