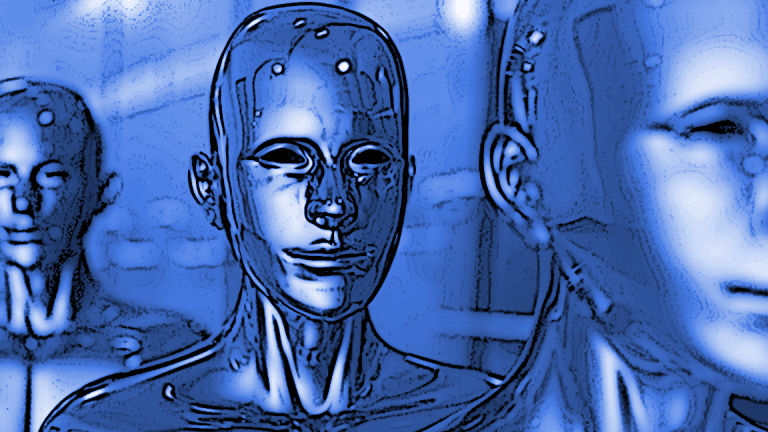 3 Fascinating Companies Using AI to Forge New Advances in Healthcare
Welcome to the future of healthcare. That future includes the use of AI to improve patient outcomes.
When you think of artificial intelligence (AI), you might not immediately think of the healthcare sector.
However, that would be a mistake. AI has the potential to do everything from predicting readmissions, cutting human error and managing epidemics to assisting surgeons to carry out complex operations.
Here we take a closer look at three intriguing stocks using AI to forge new advances in treating and tackling disease. To pinpoint these three stocks, we used TipRanks' data to scan for 'Strong Buy' stocks in the healthcare sector. These are stocks with substantial Street support, based on ratings from the last three months. We then singled out stocks making important headways in AI and machine learning.
BioXcel Therapeutics Inc.
This exciting clinical stage biopharma is certainly unique. BioXcel (BTAI) - Get BioXcel Therapeutics Inc. Report applies AI and big data technologies to identify the next wave of neuroscience and immuno-oncology medicines. According to BTAI this approach uses "existing approved drugs and/or clinically validated product candidates together with big data and proprietary machine learning algorithms to identify new therapeutic indices."
The advantage is twofold: "The potential to reduce the cost and time of drug development in diseases with substantial unmet medical need," says BioXcel. Indeed, we are talking $50 - 100 million of the cost (over $2 billion) typically associated with the development of novel drugs. Right now, BioXcel has several therapies in its pipeline including BXCL501 for prostate and pancreatic cancer. And it seems like the Street approves. The stock has received five buy ratings in the last three months with an average price target of $20.40 (115% upside potential).
"Unlocking efficiency in drug development" is how H.C Wainwright analyst Ram Selvaraju describes Bioxcel's drug repurposing and repositioning. "The approach BioXcel Therapeutics is taking has been validated in recent years by the advent of several repurposed products that have gone on to become blockbuster franchises (>$1 billion in annual sales)." However, he adds that "we are not currently aware of many other firms that are utilizing a systematic AI-based approach to drug development, and certainly none with the benefit of the prior track record that BioXcel Therapeutics' parent company, BioXcel Corp., possesses."
Microsoft Corp.
Software giant Microsoft (MSFT) - Get Microsoft Corporation Report believes that we will soon live in a world infused with artificial intelligence. This includes healthcare.
According to Eric Horvitz, head of Microsoft Research's Global Labs, "AI-based applications could improve health outcomes and the quality of life for millions of people in the coming years." So it's not surprising that Microsoft is seeking to stay ahead of the curve with its own Healthcare NExT initiative, launched in 2017. The goal of Healthcare NExT is to accelerate healthcare innovation through artificial intelligence and cloud computing. This already encompasses a number of promising solutions, projects and AI accelerators.
Take Project EmpowerMD, a research collaboration with UPMC. The purpose here is to use AI to create a system that listens and learns from what doctors say and do, dramatically reducing the burden of note-taking for physicians. According to Microsoft, "The goal is to allow physicians to spend more face-to-face time with patients, by bringing together many services from Microsoft's Intelligent Cloud including Custom Speech Services (CSS) and Language Understanding Intelligent Services (LUIS), customized for the medical domain."
On the other end of the scale, Microsoft is also employing AI for genome mapping (alongside St Jude Children's Research Hospital) and disease diagnostics. Most notably, Microsoft recently partnered with one of the largest health systems in India, Apollo Hospitals, to create the AI Network for Healthcare. Microsoft explains: "Together, we will be developing and deploying new machine learning models to gauge patient risk for heart disease in hopes of preventing or reversing these life-threatening conditions."
From a Street perspective, Microsoft certainly has the thumbs up. In the last three months, 15 analysts have published buy ratings on the stock vs just 1 hold rating and 1 sold rating. These analysts are modelling for upside potential of 13% from current levels. "Microsoft remains one of our highest conviction cloud stocks to own. We maintain an upward bias to our $110 price target as FCF approaches $6.00/share in FY20," cheers five-star KeyBanc analyst Brent Bracelin. However, he adds that any sign of a cyclical rebound or secular share gains in AI and cloud would build the case for his $124 bull-case scenario.
Globus Medical Inc.
This medical device company is pioneering minimally invasive surgery, including with the assistance of the ExcelsiusGPS robot. Globus Medical (GMED) - Get Globus Medical Inc. Class A Report describes how the Excelsius manages to combine the benefits of navigation, imagery and robotics into one single technology. And the future possibilities are even more exciting.
According to top Canaccord Genuity analyst Kyle Rose, there are multiple growth opportunities for GMED. He explains: "Currently, ExcelsiusGPS supports the placement of nails and screws in both trauma and spine cases, and we expect Globus to leverage the platform for broader orthopedic indications in future years." Encouragingly, Rose notes that management has already received positive early feedback and robust demand for the medical robot.
Indeed, in the first quarter Globus reported placing 13 robots vs. Rose's estimate of just 5 robots. This extra success translated to ~$7.8 million in upside relative to his estimates. On the earnings call, Globus revealed reiterated their long-term vision for ExelsiusGPS as a robotic platform with far more advanced capabilities. This could even include using augmented reality to construct a 3D view of the patient's external and internal anatomy.
As a result Rose ramped up his price target from $53 to $58. This new target is in line with the Street average. Overall our data shows that Globus has received four buy ratings and one hold rating from top analysts in the last three months. The average price target from these analysts works out at $57.50 (17% upside potential).
TheStreet presents on May 22: "How to Stomach Market Volatility." Hosted by Fisher Investments and TheStreet's Jim Cramer, the exclusive live webinar will give you the tools to successfully navigate market volatility and discuss why having a wealth manager is more critical than ever before. Quickly register for the event here. 
Author: Harriet Lefton. TipRanks offers investors the latest insight into eight different sectors by tracking the activity of 4,500 analysts, 5,000 financial bloggers and even 37,000 corporate insiders. As of this writing, Harriet Lefton did not hold a position in any of the aforementioned securities.