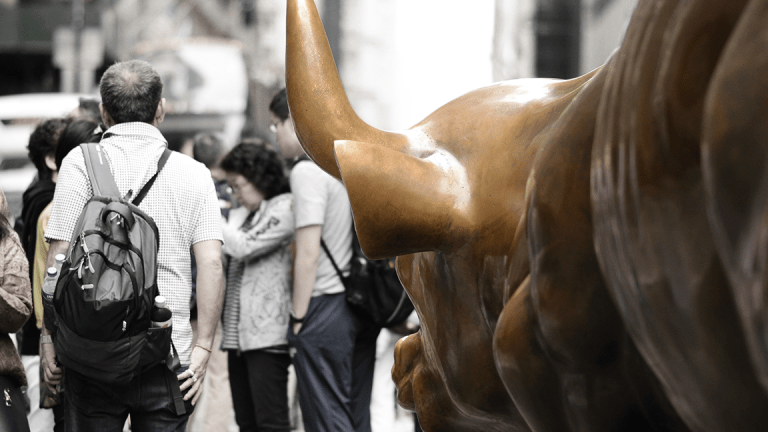 3 Great Stocks for Retirees to Own
Looking for stocks with a steady stream of income? Check these three names out from TheStreet.
Congratulations! You've just retired.
The past 40 years of your life, clocking in and out of work, dealing with problematic bosses and colleagues, can now be traded in for a life of rest and relaxation.
But only if you have the finances in place to do so. Hopefully, you've saved up enough to live comfortably, but for those who live on a fixed-income arrangement or who also just need to earn some more money, you might need to look for other investment opportunities.
Investors and financial planners both suggest that dividend stocks can be a great source of income for those looking to supplement their retirement savings. 
These three stocks can give you both the stability and consistency to earn some extra cash, according to experts TheStreet talked with.
Johnson & Johnson
You have undoubtedly used a Johnson & Johnson (JNJ) product in your life at some point, and your grandparents more than likely have, too. It's almost unescapable with a company with a market cap of more than $300 billion.
The blue-chip stock's staying power and brand recognition should be viewed favorably by retiree investors, says Robert Johnson, principal at the Fed Policy Investment Research Group.
Demand for Johnson & Johnson's products remains fairly consistent, providing a more stable investment in the event of a stock market decline, Johnson thinks.
J&J has increased its dividend for 55 consecutive years and currently has a yield of 2.90%. It's highly likely J&J will continue to hike its dividend in the years to come. 
"It's a company that will still sell its products," says Matt Hylland, founder of Hylland Capital Management.
Kraft Heinz
The world's fifth-largest food and beverage company has struggled amid the push to healthier foods. But for retirees, Kraft Heinz (KHC) is one of the well-known consumer packaged goods producers with a strong history of increasing dividend payouts. The current 4.3% dividend yield is nicely above the 10-year Treasury yield.
The company's stock price is down 25% this year, but it should still provide decent returns over time, according to Real Money Pro contributor and hedge fund manager Doug Kass. With plans to expand into more international markets, the potential for improved growth is high, according to Carter Henderson, founder of Henderson Capital Group.
"You could put this in a recession proof aspect of your portfolio," Henderson says, "It's inevitable that another recession will be coming and no matter if the economy is doing well or not, people still need to eat."
Watch what Kraft Heinz CEO Bernardo Hees recently told TheStreet's Executive Editor Brian Sozzi about the company's future. 
Proctor & Gamble
Investors have cooled on consumer products giant Proctor & Gamble (PG) , evident by its stock dropping by roughly 20% since the beginning of the year. Similar to other consumer staple companies, P&G has battled a prolonged period of slow growth as consumers shift toward more niche brands.
But for retirees, it's hard to overlook P&G's 61 straight years of increasing its dividend.  
The company paid out $5.4 billion in dividends to shareholders for the nine months ended Mar. 31, up slightly from the prior year. The stock yields a healthy 3.9%.
With new CEO David Taylor looking for ways to boost growth, and activist investor Nelson Peltz on the board, P&G could see both its stock price and dividend appreciate a good bit in coming years.
How to Play Today's Risky Markets. Click here and register for free to watch what top experts from Bank of America, Fisher Investments, Invesco and Wells Fargo say smart investors should do now.