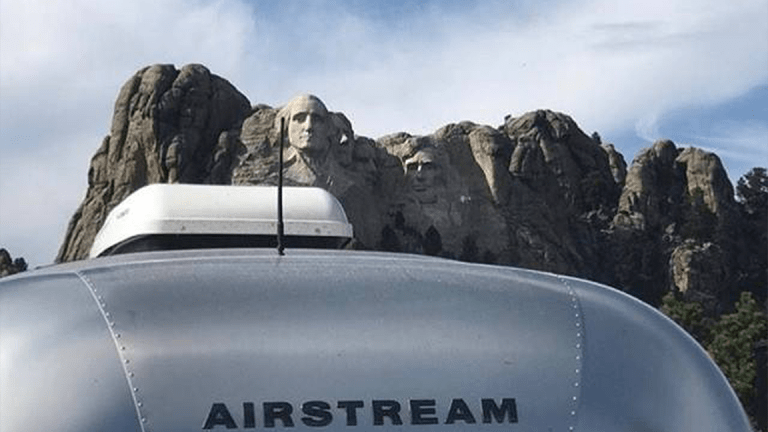 Thor Industries Tumbles After Missing Earnings
Shares of Thor Industries dropped early Thursday after the recreational vehicle manufacturer missed first quarter earnings expectations.
Shares of Thor Industries, Inc. (THO) - Get Report tumbled as low as 11.28%, to $57.05, early Thursday after the recreational vehicle manufacturer missed first-quarter earnings expectations.
The Elkhart, Indiana-based company reported earnings of 26 cents per share, down nearly 90% from $2.43 per share a year ago. Earnings, adjusted for costs related to mergers and acquisitions were $1.28 a share, missing Wall Street's estimates of $1.52.
Thor Industries posted revenue of $1.76 billion for the quarter, down 21.3% from a year ago, and missing Wall Street's expectations of $1.87 billion.
Thor said its earnings performance was driven by lower sales and lower gross margin, as well as increased expenses associated with the $2.5 billion acquisition of the Erwin Hymer Group, which Thor announced in September.
Included in these transaction-related costs was a $42.6 million non-cash, mark-to-market loss on a foreign currency forward contract for the U.S. dollar-euro exchange rate covering the cash portion of the purchase price, as well as $14.5 million in transaction-related costs for legal, professional and advisory fees related to financial due diligence and preliminary implementation costs, regulatory review costs and rating-agency fees, Thor said in a statement. 
Towable unit shipments for the quarter decreased by 25.8%, Thor said in a statement. According to statistics published by the Recreation Vehicle Industry Association, Thor said, for the three months ended Oct. 31, combined industry travel trailer and fifth-wheel wholesale unit shipments decreased 16.7% compared to the same period last year.
Looking ahead, Thor said a stable retail market is anticipated in fiscal 2019, setting a foundation for wholesale demand. In addition, Thor said it was feeling positive about the long-term recreational vehicle industry fundamentals, which the company said is supported by high consumer confidence rates, favorable employment trends, adequate availability of credit at historically low rates and a healthy housing market.