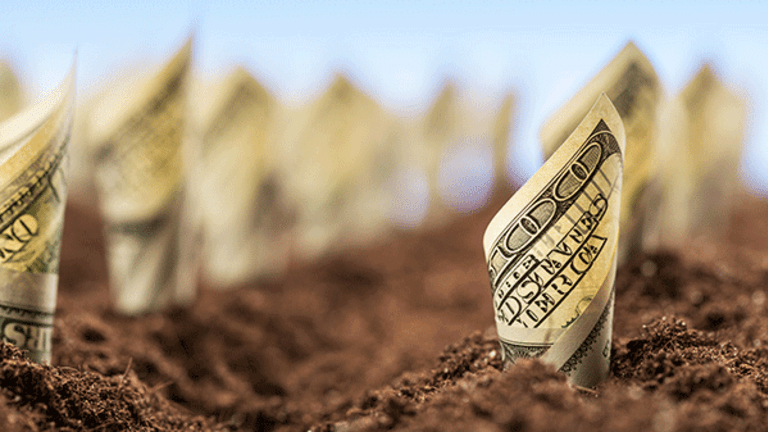 This Stock Has an Exceptional Dividend Yield of Over 10%
Business development companies are a smart way to earn serious income.
Business development companies (BDCs) are great ways to own large, diverse asset pools that have high dividend yields backed by profits that will benefit from rising interest rates. The nearly $3.3 billionProspect Capital (PSEC) - Get Free Report combines all the positives of a leading provider of private debt and private equity to middle-market companies in the U.S. Down 4% year to date, some investors have dumped the stock. However, if you are patient and willing to take risks, Prospect Capital could land surprising profits.
Prospect Capital is managed by Prospect Capital Management, which invests predominantly in first- and second-lien senior loans as well as mezzanine debt. It caters to middle-market companies and private equity financial sponsors. The company's portfolio is diversified across a wide variety of industries, including manufacturing, energy, business services, financial services, food and healthcare.
The company's strategy to prioritize secured lending is a great move. As of December 2016, Prospect Capital's portfolio consists 70% of first- and second-lien loans, about 18% of structured credit, and over 11% of equity investments. Its portfolio's annualized current yield stood at 13.2% through all interest bearing investments. The company has positioned itself to benefit from a rising rate environment. It is doing that by investing predominately in floating rate assets and borrowing at fixed rates.
Prospect Capital has traditionally used income from its debt and equity investments to pay attractive dividends. It's a yield-oriented investor and has paid an unbroken, regular dividend of at least $1 per share to its investors since inception. For the past 6 years, PSEC has paid a higher dividend every year. Its current yield stands at nearly 11%.
Like Real Estate Investment Trusts (REITs), BDCs must distribute at least 90% of their taxable income to shareholders every year as dividends. Prospect Capital's yield is higher than Ares Capital (ARCC) - Get Free Report , rival BDC FS Investment Corp. (FSIC) , and Main Street Capital (MAIN) - Get Free Report , which has a much lower yield of 6%.
Earnings growth will decide whether BDCs will continue to reward shareholders. Prospect Capital is projected to deliver 5% earnings per share growth annually over the next 5 years. This clip is higher than the biggest BDCs like Ares Capital at 3%, FS Investment Corp at 3%, Apollo Investment Corp (AINV) - Get Free Report at 3% and Goldman Sachs BDC (GSBD) - Get Free Report at 1.4%.
Earnings growth is an important metric to consider when investing in a BDC because debt and equity investment income need to translate into solid earnings that will be paid out via distributions.
Prospect Capital will prove to be an excellent income opportunity for investors.
---
As we've explained Prospect Capital is an excellent income opportunity. If you're looking for other income opportunities we know another way you can add a steady stream of dividend income every month... and it's practically guaranteed by the IRS. The company signing the checks might not be one that you've heard of. However, Silicon Valley's top CEOs - think Mark Zuckerberg and Larry Page--know that its product is invaluable.Click here for the full story.
The author is an independent contributor who at the time of publication owned none of the stocks mentioned.