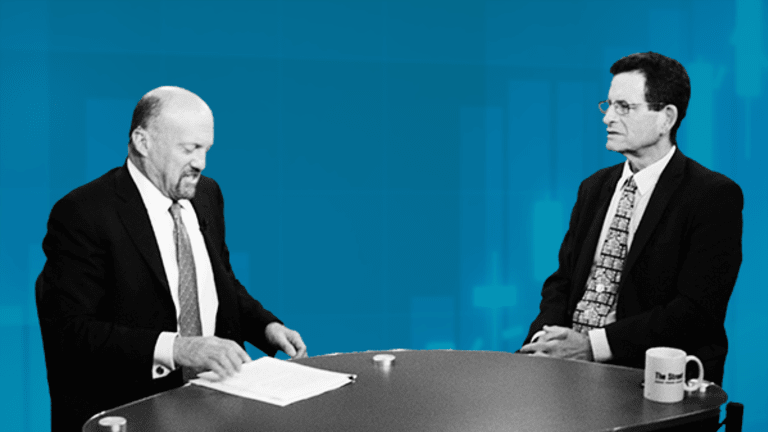 With Amazing Accuracy This Stat May Predict How Stock Prices Will Perform in Trump's First Year
First-quarter results are an overwhelming bellwether, says Fisher Investments founder Ken Fisher.
Curious about how the second half of President Donald Trump's first year in office will play out in financial markets? There's one indicator that can tell you: What happened in the first three months.
The first quarter of an inauguration year indicates with 80% accuracy what happens in the S&P 500 from June through December, Fisher Investments founder Ken Fisher told TheStreet's founder Jim Cramer in an investing webcast on Wednesday, June 21.
"If you go back and look at inaugural years, the first-quarter results are an overwhelming bellwether," Fisher said. "When the market's been up in the first quarter, it's been up in the back half every single time."
There are a number of caveats, Fisher noted. For one, the first-quarter result has no correlation with second- quarter performance. For that reason, the year can still be down as a whole even if the first quarter and the second half are positive. A first-quarter decline has also been less accurate in predicting the second half than a first-quarter increase.
But the statistic could still be valuable to investors. The S&P 500 gained more than 5.5% in the first quarter of 2017, suggesting a bullish second half. 
"Sheesh, we're OK then," Cramer said.
Fisher noted that the first-quarter performance can also predict other outcomes, such as whether domestic markets outperform their foreign rivals. That indicator has been right 75% of the time.
"If foreign leads U.S., the lead amplifies in the back half," he said. That means investors this year might want to consider putting more money into overseas markets.
Visit here for the latest business headlines.
Read more from TheStreet's "Investing in Your Future" Webcast:
Click here to register and watch the webcast replay.