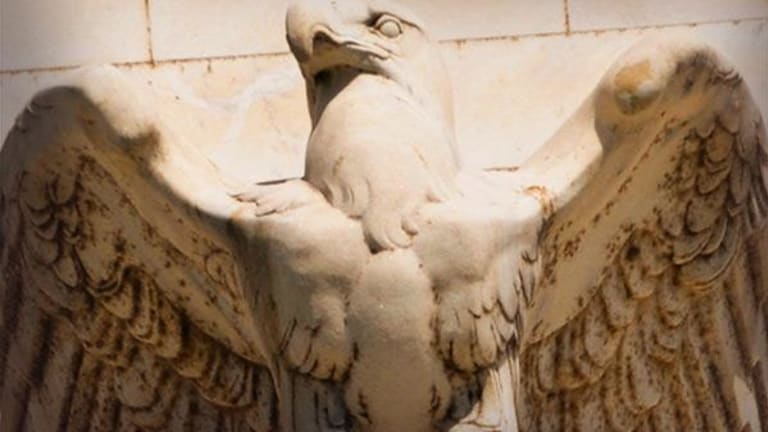 Why This Limp August Jobs Report Will Definitely Split the Federal Reserve
I'd put the odds of a Fed hike in December at 50/50.
After a middling inflation report Thursday, traders are beginning to seriously doubt the Fed's resolve to hike interest rates in December. Friday's jobs report isn't going to help. Here are some quick thoughts.
Mild miss on overall hiring
Bloomberg's economist survey had expectations set at a 180,000 nonfarm payroll gain, but the actual came in at +156,000. In the scheme of things, that isn't much of a miss, but combined with 41,000 downward revisions plus whisper numbers that were a bit higher than the survey, this is definitely a disappointment.
Readers would be wise to put only minor weight on any given month, but I've been saying that we need to watch even a mild sustained slowdown in job gains. The five-month moving average is still within my comfort zone (we're at +181,000; I'm getting nervous under 160,000) but that cuts out a very poor March jobs report. If we count that one, we're at 159,000. More on this in a moment.
A mild, but more problematic, miss on wages
Once again, we're wondering why wages aren't growing. Month-over-month average hourly earnings decelerated to +0.1% vs. +0.3% initial measure last month (0.2% was also the expectation per the economist survey). Speaking of last month, that was revised down to +0.1% as well. All that conspired to give us year-over-year wage gain figures of just +2.5%.
This is going to divide the Fed. There will be several members who argue vociferously during their September get-together that the slower wage and inflation figures clearly indicate that we aren't yet at full employment. Others will use that same data to argue that the relationship between unemployment and inflation (the so-called Phillips Curve) is no longer a useful concept for setting policy.
Frankly, the hawks are running out of arguments. Of course, they weren't going to hike in September anyway, so we could see some reacceleration in wages and/or inflation by the time we get to December, in which case this was all moot.
Stocks love it, bonds confused
The U.S. stock futures moved a bit higher on this news. Equities want to see continued stimulus and Friday's report would seem to make that more likely.
Ironically, this is probably the one convincing argument the hawks have left. I personally fear the market has become too complacent about policy accommodation, causing the VIX to stay ultra-low and P/Es to stay quite elevated.
This definitely worries the Fed, and could be enough to keep them on track for December. My bet is that we probably need a slight rebound in either inflation or wages, but only a slight one. I think Core PCE at 1.5% or higher is probably enough.
Meanwhile, the bond market is actually selling off slightly in the long-end. Why are long-term rates rising in the face of weak jobs? It's simple. Fewer Fed hikes today mean more growth /inflation in the long term. That in turn means higher rates.
One could even argue that the long-end of the Treasury curve is pricing in some chance that the Fed has already made a policy error and growth is poised to slow. So, this slight rise in rates is the curve backing off that view a bit.
My overall take
As I wrote Wednesday, overall hiring conditions should remain pretty good. All employer survey data, measured openings, etc., look positive. If they didn't, I'd be much more worried about these middling jobs reports and/or the slight decline in wage growth.
As it is, however, my bet is that we get consistent job gains in the coming months, coupled with slightly faster wage growth. I personally think most of the slow wage mystery is explained by the mix, not some revoking of the laws of labor supply and demand.
I'd therefore put the odds of a Fed hike in December at more like 50/50, vs. something like 20/80 as priced right now. But much more importantly, I'd put the odds of one rate hike between now and March at 75/25 and two hikes by June at 50/50. I think the five-year Treasury is a good short here.
(This article originally appeared Sept. 1 on Real Money, our premium site for active traders. Click here to get great columns like this from Tom Graff, Jim Cramer and other writers even earlier in the trading day.)
More of What's Trending onTheStreet: