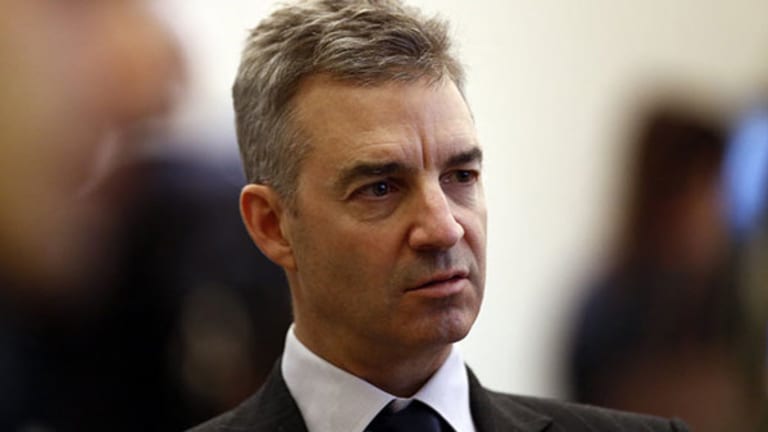 Third Point's Loeb: Break Up of DowDuPont Into Three Companies Isn't Enough
The activist investor wants to see whether "the creation of additional companies or divestitures would further enhance shareholder value."
Activist investor Dan Loeb of Third Point LLC on Wednesday called for changes to the $130 billion merger of Dow Chemical (DOW) - Get Dow Inc. Report   and DuPont   (DD) - Get DuPont de Nemours Inc. Report  , arguing that a post-closing plan to split into three businesses may not be enough.
Shares of both Dow and DuPont were up slightly on the news of Loeb's latest activist campaign.
After consummating their blockbuster deal, which was announced in 2015, DuPont and Dow intend to split into three separate companies focused on agriculture, material science, and specialty products.
However, in a 19-page presentation issued by Third Point, Loeb suggested that the company should evaluate whether "three spin-off companies is appropriate or if the creation of additional businesses or divestitures would further enhance shareholder value." The fund suggested that the specialty products business, post closing, could be split into as many as four public companies to ensure that each unit has a "clear and compelling investment case."
Loeb also suggests that several businesses should be shifted from the material science unit to the specialty products company, post-closing. In other words, Loeb is seeking to have the combined companies shift divisions and break up into even more than three companies to drive share-price improvement value. 
Also, Third Point urged the companies to consider their capital distribution plans, and new cost reduction goals in light of a management-led effort announced last week to re-evaluate the structure of the companies post-closing. For example, the activist fund urged the board of the soon-to-be-combined DowDuPont to return nearly $40 billion in capital shareholders in the 24 months post-closing.
The activist funds suggested that a framework it was offering in its presentation will provide for nearly $20 billion in additional gains for shareholders.
Dow and DuPont both said they are fully aligned regarding the objective of their review of the business combination, which was announced on May 11. The two companies added that they "continually solicit and welcome" input from shareholders.
The companies said in February that they expect the merger to close in the first half of 2017 with the intended spinoffs to occur about 18 months after closing. As a result, it is unclear whether Loeb could escalate his efforts with a director election contest, especially if the companies close their deal before what would have been Dow Chemical's next annual meeting.
Also, activists own only very small stakes in Dow Chemical, which would make a director election contest difficult to win and one that would rely heavily on retail and institutional investor support. Third Point owns about a 1.3% Dow Chemical stake, according to FactSet. Another activist fund, Jana Partners owns a 0.29% stake. Nevertheless, it is possible that if Loeb garners significant support from large investors in behind-the-scenes negotiations, he could push the companies to consider changes. 
Loeb first acquired a Dow Chemical stake in 2014 and pressed for the company to break up.