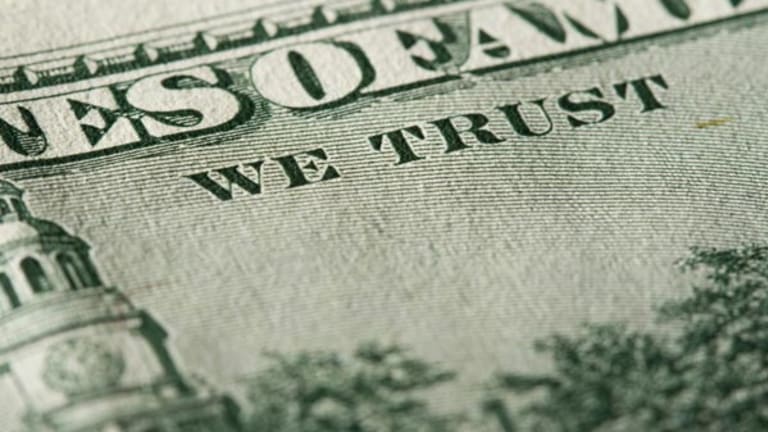 TheStreet.com Ratings: Two New Medigap Plans
Plans K and L are discounted, but you will be responsible for a larger portion of your expenses.
Editor's note: In our second article of this three-part series, TheStreet.com Ratings staff examines two new Medigap plans that are worth serious consideration .
If you have been looking to purchase Medicare supplement insurance -- otherwise known as "Medigap" -- for your parents or yourself, then you probably already know that there are 10 standardized plans, referred to by the letters A through J. You're also probably aware that Plans H, I and J once offered some prescription drug coverage but no longer do as a result of the Medicare prescription drug benefit that went into effect this year.
What you may not know is that there are two new plans to choose from: K and L. With the changes in Medicare prescription drug coverage taking all the headlines, these two plans have received little attention. And it's unfortunate, because they are worthy of serious consideration.
Medigap insurance is all about filling the gaps in Medicare coverage, and most importantly, it helps limit your out-of-pocket medical expenses. Most people believe that they are fully covered by Medicare, and don't realize that they would be on the hook for the costs if they were to require an extended hospital stay or nursing-facility care beyond 100 days.
Medigap covers expenses above and beyond what Medicare does. If you or your parents are on Medicare, you should definitely consider buying a Medigap policy. Not doing so could put you at risk of a catastrophic expense.
Can You Afford It?
While Medigap coverage is important, it may not fit your budget. Plans C and F, the two most popular plans, average roughly $1,800 a year. Hence, the introduction of plans K and L. These two plans can be found for less, but the catch is that you will be responsible for a larger portion of your medical expenses compared to the other plans.
For instance, plans K and L cover 50% and 75%, respectively, of the coinsurance amount of Medicare-approved medical services (generally 20% of the approved amount). All the other plans cover 100% of the coinsurance amount. For example, if a provider charges you $100 for services -- and Medicare approves the charge -- then Medicare will pick up $80 and you would be responsible for the remaining $20 (20% of $100).
If you had one of the Medigap plans A through J, this insurance would kick in and pay the full $20. With plan K, the insurer will pay only $10 (50% of the $20), while plan L would pay $15 (75% of $20). You would be responsible for the balance.
Plans K and L have another drawback. Neither covers any excess charges from health care providers that do not accept Medicare for full payment of the bill, which is a fairly common practice. This is the reason that plan F is so popular.
Let's say your father goes to the doctor to have his pacemaker checked and receives a $135 bill. For the services he received, Medicare approves only $100. The extra $35 is what is referred to as an "excess charge."
Medicare still pays $80, and plan F pays the $20 Medicare-approved balance and the additional $35 in excess charges. With plans K and L you would have to pay the $35 in full, plus your portion of the $20 coinsurance amount.
On the flip side, plans K and L provide coverage for care that many of the other plans do not. For example, with K or L, you pay nothing for Medicare-approved preventative services such as diabetes therapeutics, prostate screens and mammograms. In addition, your annual out-of-pocket expenses are capped at $4,000 under K and $2,000 under L.
Remember, though, that plans K and L were primarily designed to provide a lower-cost option for seniors who wanted Medigap coverage. On average, plan K will cost $827 a year -- less than half the average price of plan F. Plan L averages $1,160, or 40% cheaper than plan F.
When you shop for plans K and L, you may have trouble finding it in some areas. Not many insurers are offering K and L yet, but that should change as the plans become more established. Some of the larger players in this market are offering the new policies, including UnitedHealthcare and Bankers Life & Casualty. Following is a list of the insurers offering plans K and L, along with a range of the premium they charge (which varies depending on where you live).
Editor's note: One service you may want to consider is TheStreet.com Ratings "Customize Me." If you call us at 800-289-9222, we can work up a Medicare Supplement Insurance guide that is specific to you or your family member. All you do is give us your family member's age, gender and ZIP code, and we'll send a guide that lists all the policies included in the area, how much the plans cost and TheStreet.com Ratings' exclusive grades on which companies are the best. The cost of the customized guide is $49, plus $4.95 for shipping and handling, and it will be sent to you in the mail within three to five business days. If you prefer, we can email your customized guide, but please be aware that the guide usually runs between 80 and 100 pages
.
Donna O'Rourke is TheStreet.com Rating's senior analyst responsible for assigning financial safety ratings to health insurers and supporting other health care-related consumer products including Medicare supplement insurance, long-term care insurance, and elder care information. She conducts industry analysis in these areas. She has over 10 years' experience in credit risk management and analysis.
In keeping with TSC's Investment Policy, employees of TheStreet.com Ratings with access to pre-publication ratings data must pre-clear any potential trade through the legal department, and are prohibited from trading any security that is the subject of an unpublished rating revision until the second business day after the rating is published.
While O'Rourke cannot provide investment advice or recommendations, she appreciates your feedback;
to send her an email.