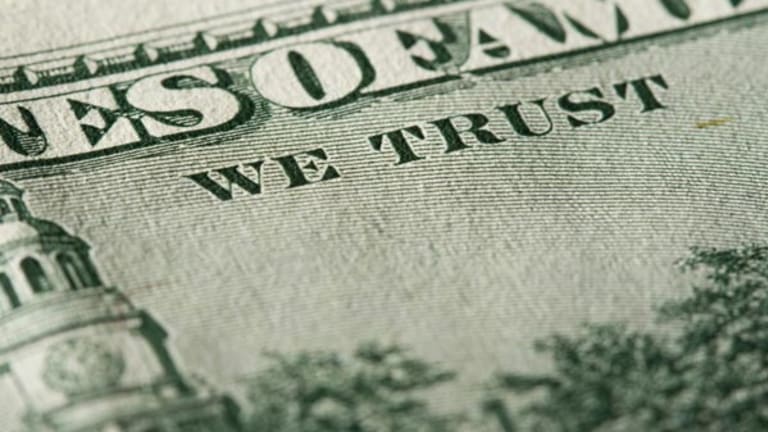 TheStreet.com Ratings' Top Vanguard Funds
Asset allocation funds are showing more resilience in these volatile times mainly due to their ability to capture returns from the bond market.
TheStreet.com Ratings' ranking of the top Vanguard funds, all of which received a grade of 'A' or higher, show investors and 401k participants where the best opportunities lie within this fund family's offerings.
The key take away is that asset allocation funds are showing more resilience in these volatile times mainly due to their ability to capture returns from the bond market and couple this with returns from what can only be described as a surprisingly resilient U.S. equity market.
It astounds me that despite the stream of bad news and data, both domestically and abroad, that there are still buyers of U.S. equities. There may be a number of reasons for this, not least of which is the behavior of hedge funds and the speculative role they play in the market. It seems to me to be a very "news driven" market, which at times flies in the face of negative fundamental data on the economy. This is an ideal environment for hedge funds to run the prices of stocks up and then take profits and repeat the process whenever "good" news hits.
The other categories of funds doing well are growth and income funds and U.S. government funds focused on the short end of the Treasury bond market. In an environment that is expected to be characterized by a very weak economy and hence low interest rates, investors will be searching of yield wherever they can find it. Hence, growth and income, U.S. government and utility funds should always be on investors' radar screens as we go into 2009.
There are five Vanguard funds below that fall into one or more of these categories.
As a side issue, readers may notice that the
Vanguard Energy Fund
(VGENX) - Get Vanguard Energy Inv Report
is in our list of top-rated funds, despite its horrendous one-month return of negative 14.5%. The reason for this is that our models factor in a fund's long-term results, as given by its three-year return. So in this, and other similar cases, the rating our model gives to a fund is being influenced more by the three-year return than the near-term performance.
In a market such as this, it is inevitable that mathematical models will be sorely tested and produce contradictory results. Hence, human interpretation is needed.
The bottom line: Stick to the one- and three-month returns when making investment decisions. The market three years ago is nothing like the one we face today and into 2009.
Sam Patel, CFA, is the manager of mutual fund research for the TheStreet.com Ratings.
In keeping with TSC's Investment Policy, employees of TheStreet.com Ratings with access to pre-publication ratings data must pre-clear any potential trade through the legal department, and are prohibited from trading any security that is the subject of an unpublished rating revision until the second business day after the rating is published.
While Patel cannot provide investment advice or recommendations, he appreciates your feedback;
to send him an email.