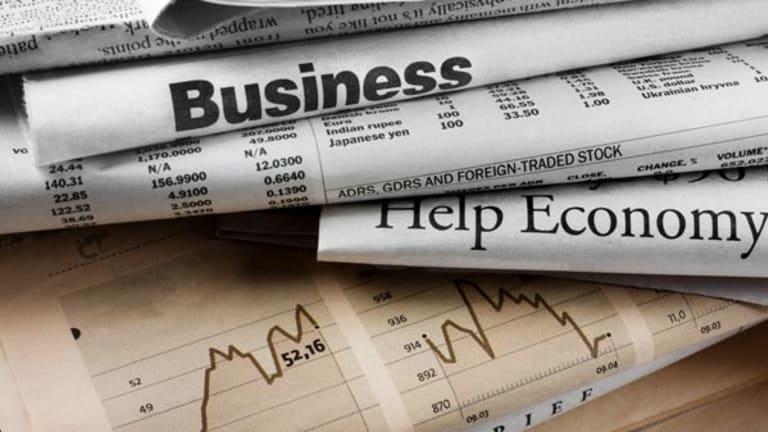 TheStreet.com Ratings: Top-Rated PowerShares Funds
Ten of the firm's ETFs made the top 200 list for October.
It's been another busy year for PowerShares Capital Management.
The company, which came on the scene in mid-2003 with exchange-traded funds that attempt to beat the indices, ended 2005 with around $3 billion under management in 36 ETFs.
But over the past 12 months, it has introduced 30 new funds and built its assets to $8.2 billion.
Each month, TheStreet.com Ratings updates its risk-adjusted performance ratings on about 800 closed-end and exchange-traded funds.
As of Oct. 31, 10 of PowerShares' offerings ranked in the top 200.
(This list will be updated later this month on the basis of performance for November.)
If you are of the opinion that the U.S. economy is likely to slow next year, you might want to consider funds that offer exposure to foreign stocks, health care stocks or stocks that pay high dividends, which our models suggest will hold up well in this kind of environment.
The best PowerShares ETFs as rated by our models for each of these categories are presented below.
For those who see next year's economic outlook in a healthier light, PowerShares offers two growth funds.
But it's important to keep in mind that these two funds have high turnover rates.
They may not be appropriate for long-term investors seeking funds with a buy-and-hold approach to investing.
(Not all of the group's funds have a long enough track record to be rated.)
My pick for the foreign funds is
International Dividend
(PID)
-- it has a more consistent performance and a lower average price-to-earnings ratio.
In terms of income funds, I would pick
Dynamic Leisure and Entertainment
(PEJ)
. The fund's three-month return of 18.9% is hard to ignore, even if its focus may not make it the classic defensive play.
For the health sector, the only fund on our radar is
Dynamic Pharmaceuticals
(PJP)
. The thing I like about this fund is the consistency of its near-term performance.
Investors can also pick and choose from the list to construct a diversified portfolio of defensive funds.
Sam Patel, CFA, is the manager of mutual fund Research for the TheStreet.com Ratings.
In keeping with TSC's Investment Policy, employees of TheStreet.com Ratings with access to pre-publication ratings data must pre-clear any potential trade through the legal department, and are prohibited from trading any security that is the subject of an unpublished rating revision until the second business day after the rating is published.
While Patel cannot provide investment advice or recommendations, he appreciates your feedback;
to send him an email.