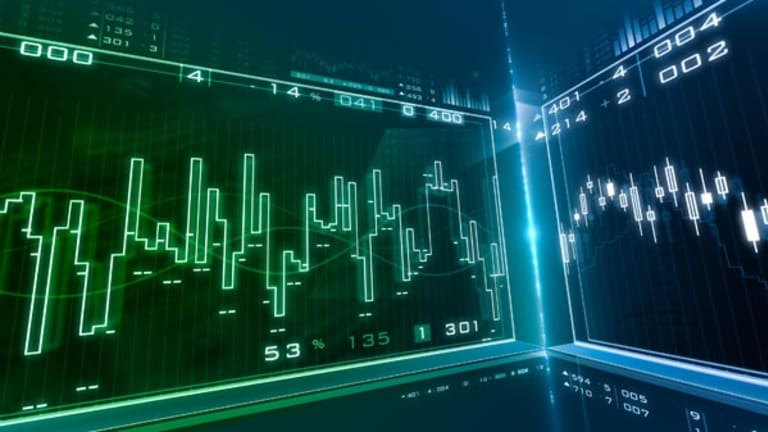 TheStreet.com Ratings: Top 200 Closed-End Funds, ETFs
iShares dominate the list for the month of October.
Each month, TheStreet.com Ratings generates a Top 200 list from the universe of approximately 800 closed-end funds and exchange-traded funds we rate, based on their risk-adjusted performance. Our ratings as of Oct. 31 show that the iShares ETFs, products of Barclays Global Fund Advisors, clearly dominate the field with 48 funds, or nearly 24%, of the top 200.
There are three main categories in which iShares excels: growth, income and foreign.
The best ETFs in each of these categories are listed in the tables below. Investors can use these tables in many ways, including:
To gauge the best-returning ETFs over various time periods.
To compare these funds to those they already own or are thinking of purchasing.
To construct a diversified portfolio of funds according to their own risk tolerances and style preferences, and do so by using only the best funds.
Compare expense ratios and turnover rates. Lower turnover rates imply a buy-and-hold approach -- ETFs in general have lower expense and turnover ratios than their mutual fund counterparts. For example a turnover rate of 50 implies the fund changes its entire portfolio every two years, which can be considered a buy-and- hold approach. A turnover rate of 100 or higher indicates that a fund changes its entire portfolio once a year, a more active trading strategy. The lower the turnover rate, the more long-term focus the fund has, as is the case with all the funds listed below.
Within each table we identify the investment styles, asset class or geographical focuses that are performing well. For example, for foreign funds, investors can identify the best-performing countries or regions -- right now it's China or Europe. Among income funds, value and index funds are prominent, and among growth funds, small- and mid-cap funds are the best performers.
Sam Patel, CFA, is the manager of mutual fund Research for the TheStreet.com Ratings.
In keeping with TSC's Investment Policy, employees of TheStreet.com Ratings with access to pre-publication ratings data must pre-clear any potential trade through the legal department, and are prohibited from trading any security that is the subject of an unpublished rating revision until the second business day after the rating is published.
While Patel cannot provide investment advice or recommendations, he appreciates your feedback;
to send him an email.