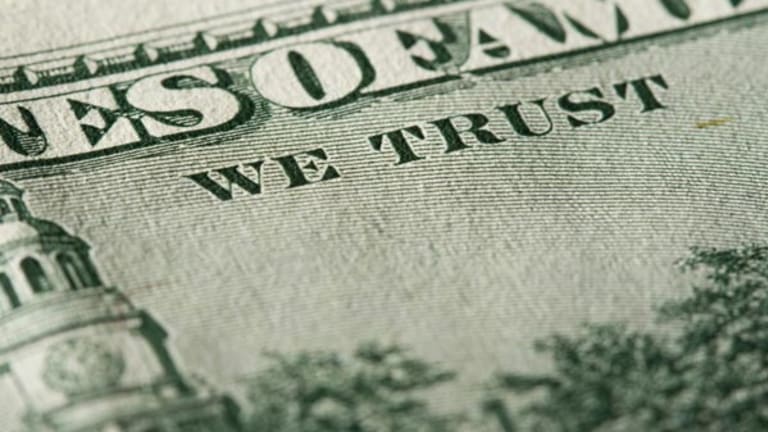 TheStreet.com Ratings: Top 10 Mid-Cap Stocks
Jones Lang LaSalle, Assurant and Sonoco are tops this week.
Each weekday, TheStreet.com Ratings compiles a list of the top 10 stocks in five categories -- fast-growth, all-around value, large-cap, mid-cap and small-cap -- and publishes these lists in the
Ratings section of our Web site
.
Today we look at mid-cap stocks. These are stocks of companies that have market capitalizations of between $500 million and $10 billion that rank near the top of all stocks rated by our proprietary quantitative model, which looks at 62 factors. In addition, the stocks must be followed by at least one financial analyst who posts estimates on the Institutional Brokers' Estimate System. The stocks are ordered by their potential to appreciate.
Leading today's list is real estate and money management service company
Jones Lang LaSalle,
(JLL) - Get Jones Lang LaSalle Incorporated Report
which has had a buy rating since December 2004. The company boasts a number of impressive strengths, including strong return on equity, healthy revenue growth that is nearly double the industry average, and impressive EPS growth. LaSalle has increased its EPS over the last two years, and its share price rocketed 80% during 2006.
With positive investment measures across the boards, the company's low profit margins and decreasing liquidity are nothing to be overly concerned about.
Insurance company
Assurant
(AIZ) - Get Assurant, Inc. Report
has secured a buy rating since February 2006. The company reported stellar EPS growth, continuing a pattern of positive EPS growth over the past two years. Assurant also boasts a very low debt-to-equity ratio, which reflects its commendable debt management capability.
Fueled by its EPS growth, its stock price soared 26% in 2006, making it relatively expensive vs. its industry peers. Nonetheless, its evident strengths justify the higher price levels.
Sonoco Products
(SON) - Get Sonoco Products Company Report
, which makes industrial and consumer packaging products, has merited a buy rating since December 2004. The company has a wide range of positives, including commendable return on equity and revenue growth that has outpaced the industry average. The company's net operating cash flow showed strong growth, which helped the stock price increase almost 29% last year.
While Sonoco's price is slightly more expensive than those of its industry peers, and though it has shown low profit margins, its financial strengths justify the price level.
Paint manufacturer, distributor and retailer
Sherwin-Williams
(SHW) - Get Sherwin-Williams Company Report
has earned a buy rating since December 2004. The company has shown strong revenue growth that has significantly exceeded industry average. The company's stock price surged almost 40% in 2006.
Though no company is without blemishes, Sherwin-Williams' positive performance shows no signs of chipping away and is positioned for continued upward momentum.
Baldor Electric
( BEZ) designs, manufactures and sells electric motors and drives. Its custom and stock products are sold directly to original equipment manufacturers, and its stock products are also sold to independent distributors for resale. We have rated Baldor a buy since December 2004. The company's strengths can be seen in multiple areas, such as its return on equity, reasonable valuation levels and good cash flow from operations. We feel these strengths outweigh the fact that the company shows low profit margins.
Baldor reported earnings of $48.1 million ($1.46 per share) and revenue growth of 12%, to $811.3 million, in fiscal 2006. The company has demonstrated a pattern of positive earnings-per-share growth, and we feel that this trend should continue.
Sporting a buy rating since December 2004,
Acuity Brands
(AYI) - Get Acuity Brands, Inc. Report
owns and operates specialty products and lighting equipment. The company has several strengths, as evidenced by its fourth quarter of 2006, when its net operating cash flow jumped 21% and its earnings per share soared more than 52% compared with the same period the previous year.
With improvements across the board, there's little wonder that its stock price surged 62% for 2006. Barring a drastic bear market, it should continue its upward progress.
Footwear manufacturer
Skechers USA
(SKX) - Get Skechers U.S.A., Inc. Class A Report
has had a buy rating since January 2006. The rating is based on the convergence of several positive investment measures, including strong revenue growth that vastly outpaced the industry average. The company also has been very successful at managing debt, evidenced by its low debt-to-equity ratio. Thanks in part to robust EPS growth, Skechers' stock bounded up 114% for the year.
Despite weak operating cash flow and barring a broad market decline, the company should continue its growth.
Layne Christensen
(LAYN)
provides drilling services and products to four principal markets: water resources, mineral exploration, geoconstruction and energy. It's carried a buy rating since August 2004. The company has enjoyed strong net earnings, solid revenue growth and a sharp increase in EPS. Despite relatively low liquidity, Layne shows no signs of slowing.
Cameron International
(CAM)
makes oil and gas pressure control equipment, earning a buy rating since February 2005. The company's revenue grew 49% to $3.74 billion in fiscal 2006 compared to fiscal 2005, thanks primarily to increased drilling activities, which boosted demand for its products and equipment. During the year, Cameron enjoyed a record order backlog, which grew 47% to $5.07 billion. With oil, gas and process industries booming, continued demand is expected.
The company is not without risk. With steadily rising oil prices during the last two years, any decline in demand or increasing usage of alternative fuels could threaten future earnings. Cameron might also be unable to fulfill its backlog, which would not only drag down profitability, but also sour customer relationships and goodwill.
Hub Group
(HUBG) - Get Hub Group, Inc. Class A Report
is a full-service transportation provider that offers truck brokerage and logistics services throughout North America; it has been rated a buy since December 2004. The company's strengths include its notable return on equity, revenue growth and largely solid financial position.
It has reasonable debt levels by most measures, an impressive record of EPS growth and compelling growth in net income. TheStreet.com Ratings believes these strengths outweigh the company's low profit margins.