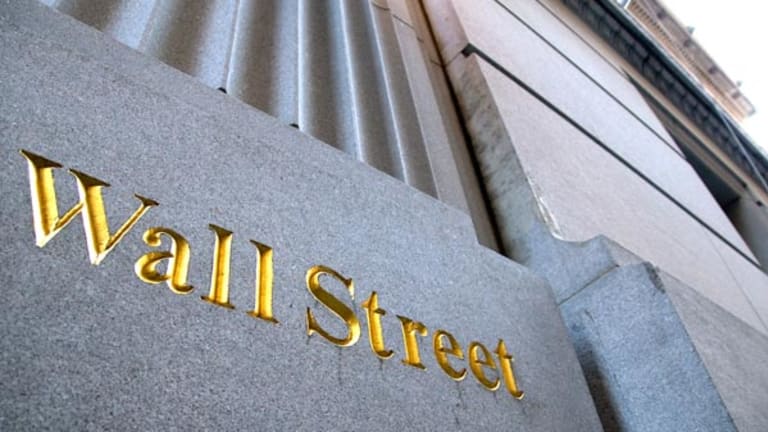 TheStreet.com Ratings: Top 10 Fast-Growth Stocks
Albemarle, Precision Castparts and Polo Ralph Lauren top this week's list.
Each weekday, TheStreet.com Ratings compiles a list of the top 10 stocks in five categories -- fast-growth, all-around value, large-cap, mid-cap and small-cap -- and publishes these lists in the
Ratings section of our Web site
.
The top 10 rankings are based on our ratings, which assess risk-adjusted returns as well as other criteria specific to the type of stock.
We update the lists at the end of the business day on the basis of information available at the close of the previous trading session. We are publishing a daily article that takes a closer look at the ratings of the stocks on one of the lists.
Today we'll look at fast-growth stocks. These are stocks that rate in the top 10% of TheStreet.com Ratings' coverage universe and are projected to increase revenue and profit at least 12% in the coming year. In addition, the stocks must be followed by at least one financial analyst who posts earnings estimates on the Institutional Brokers' Estimate System.
We begin with
Albemarle
(ALB) - Get Albemarle Corporation Report
, which develops, manufactures and markets specialty chemicals around the world; the stock has been rated a buy since December 2004. The company's strengths include its robust revenue growth, good cash flow from operations, notable return on equity, solid stock-price performance and largely solid financial position with reasonable debt levels by most measures. TheStreet.com Ratings feels these strengths outweigh the fact that the company has had subpar growth in net income.
Precision Castparts
(PCP)
manufactures metal components and products for aerospace and industrial gas turbine applications. It has been rated a buy since December 2004. The company is expected to benefit from its recent acquisitions and capacity expansion plans. This, together with higher defense spending worldwide, may enable it to repeat its recent strong financial performance.
TheStreet.com Ratings believes increased defense spending, combined with the ongoing rebound in aviation, could increase the demand for Precision's products. However, because the company's top-line growth is dependent on the aerospace industry, any slowdown in the sector could lead to reduced demand for parts, components and supplies. Also, fluctuation in the prices of basic materials and the company's inability to successfully integrate acquisitions are concerns.
Designer and clothing manufacturer
Polo Ralph Lauren
(RL) - Get Ralph Lauren Corporation Class A Report
has been rated a buy since August 2004. The company displayed a strong financial performance for the first quarter of fiscal year 2007, and TheStreet.com Ratings expects it to benefit from growth initiatives and a positive industry trend.
Global sales of luxury goods are expected to grow 6% annually through 2010, compared with 2% annual growth in the last five years, according to Bain & Co., a business consulting firm. Polo has a presence in 38 nations and plans to expand further internationally.
TheStreet.com Ratings sees a potential risk to the company if it fails to quickly adjust to changing fashion trends, which could hurt its brand identity and market share. Also, as Polo continues to initiate strategic growth and expansion plans, it is likely to incur higher costs related to store openings and acquisitions, and this may pressurize margins in the near term.
Real estate and money management service company
Jones Lang LaSalle
(JLL) - Get Jones Lang LaSalle Incorporated Report
has had a buy rating since December 2004. The company boasts a number of impressive strengths, including a return on equity in the third quarter of fiscal 2006 that exceeded its return on equity of a year ago (a sign of internal strength).
La Salle also had revenue growth of 41.64% for the quarter compared with the previous year (nearly double that of the industry average) and EPS growth of 19.7% for the quarter. The company's positive EPS has shown a pattern of reliable increases for the last two years, seen most clearly in its share price, which jumped 80.19% during 2006.
With positive investment measures across the boards, the company's low profit margins and decreasing liquidity are nothing to be overly concerned about.
Moscow-based dairy product and beverage manufacturer
Wimm Bill Dann Foods
( WBD) has earned a buy rating since December 2005. When compared with the same period in the previous year, the company's net income growth of 44.2% to $19.44 million in the third quarter of 2006 is striking. During the same quarter, net operating cash flow soared by 133.69% to $16.37 million compared with the same period last year, which is impressive enough even without noting the 4.9% average cash-flow growth in the food products industry.
Dann also sports a strong gross profit margin of 37.8%, though its net profit margin of 4.4% lags behind the industry average. Revenue increased 27.6% during the quarter compared with the year before, and that contributed to an EPS increase of 46.7%, sustaining a two-year pattern of positive EPS growth. The company has been trading at premium valuation according to our review of its price compared with earnings and book value, but its significant strengths outweigh any concerns that its stock price growth will slow.
Allegheny Technologies
(ATI) - Get Allegheny Technologies Incorporated Report
deals in specialty metal production and has retained its buy rating since July 2005. With increasing margins, steady demand from customers willing to pay increasingly higher prices and a strong, diversified revenue growth, ATI has recently been trading at or above its 52-week high.
Further success for the company relies on sustained cost reductions, continued growth opportunities for specialty metals and the successful expansion of a titanium facility in Rowley, Utah, a $325 million investment to bolster production of titanium alloys for aerospace and defense clients.
BlackRock
(BLK) - Get BlackRock, Inc. Report
, an asset management company, has earned a buy rating since January 2005. Though the company's steep stock appreciation over the past year has lifted its price level well above its industry peers, we believe its considerable strengths -- expanding profit margins, small debt-to-equity ratio and stockholders' equity increasing 1,123.17% from the same quarter last year -- validate the high price level.
Keep an eye on BlackRock's return on equity, which has plummeted when compared with that of the same quarter in 2005, indicating potential weakness inside the company.
Lincoln Electric
(LECO) - Get Lincoln Electric Holdings, Inc. Report
, which manufactures and resells welding and cutting products, has been rated a buy since December 2004. The company has demonstrated a pattern of positive earnings-per-share growth over the past two years as of Jan. 3, and TheStreet.com Ratings expects this to continue.
Along with a favorable debt-to-equity ratio, the company maintains an adequate quick ratio of 1.13, which illustrates the ability to avoid short-term cash problems. Investors have apparently begun to recognize positive factors similar to those we have mentioned in this report, including earnings growth. This has helped drive up the company's shares by a sharp 51.23% over the past year.
Investment firm
American Capital Strategies
(ACAS)
has been rated a buy since December 2004. The rating is based on the fact that investors are beginning to recognize positive factors, including earnings growth. This helped drive up the company's shares by a sharp 28.4% for the 2006, a rise that has exceeded that of the
S&P 500
index. Although almost any stock can fall in a broad market decline, American Capital Strategies should continue to move higher.
Franklin Resources
(BEN) - Get Franklin Resources, Inc. (BEN) Report
, which offers investment advice and management to open-end investment companies, has been rated a buy since July 2005. With the continuously strong performance of its core group of retail mutual funds, steadily improving profitability and growing global asset-management market share (particularly in emerging markets), Franklin's earnings per share increased 16.4% last quarter and shows little sign of slowing.
However, damaging findings from
Securities and Exchange Commission
regulators' increased scrutiny on the mutual fund industry, any adverse change to the beneficial tax rate on foreign earnings or the loss of key personnel could harm future earnings potential.