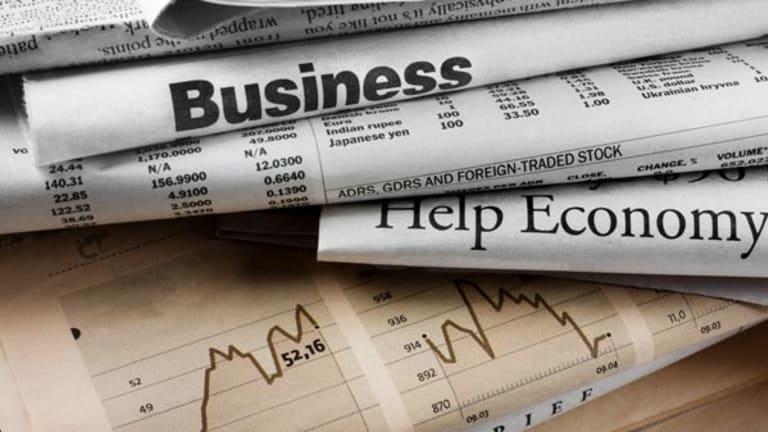 TheStreet.com Ratings: Stock Upgrades, Downgrades
Harvest Energy, Golden Star Resources and Cepheid get a boost. Everest Re is downgraded, and NYSE Euronext is initiated with a sell rating.
Each weekday, TheStreet.com Ratings updates its ratings on the stocks it covers. The proprietary ratings model projects a stock's total return potential over a 12-month period including both price appreciation and dividends. Buy, hold or sell ratings designate how the Ratings group expects these stocks to perform against a general benchmark of the equities market and interest rates.
While the ratings model is quantitative, it uses both subjective and objective elements. For instance, subjective elements include expected equities market returns, future interest rates, implied industry outlook and forecasted company earnings. Objective elements include volatility of past operating revenue, financial strength and company cash flows.
Some recent rating changes are highlighted below.
TheStreet.com Ratings has initiated coverage of stock exchange group
NYSE Euronext
(NYX)
with a sell rating. The company's stock currently trades at 72.8 times earnings, which is rather high compared to the stocks of its competitors. NYSE Euronext's net profit margin of 6.9% in the fourth quarter of fiscal 2006 trailed the industry average.
Canadian oil and gas explorer
Harvest Energy Trust
( HTE) has been upgraded to hold from sell. The company's revenues more than tripled during the fourth quarter of fiscal 2006 compared to the same quarter a year ago. Harvest Energy Trust significantly outperformed its competitors in this area. Revenue growth was flat throughout the oil, gas and consumable fuels industry during that same period. HTE had had a sell rating since November 2006.
Gold mining company
Golden Star Resources
(GSS) - Get Golden Star Resources Ltd. Report
has been upgraded to buy from hold. Powered by growth in earnings per share, revenue and net income, Golden Star's stock price surged 45.2% over the past year. Golden Star had had a hold rating since June 2006.
Insurance and reinsurance provider
Everest Re
(RE) - Get Everest Re Group, Ltd. Report
has been downgraded to hold from buy. Although the company has demonstrated a pattern of positive earnings growth over the past two years, the market is expecting a contraction in the coming 12 months. TheStreet.com Ratings also feels profit margins have been poor overall. Everest Re had held a buy rating since October 2006.
Medical diagnostic systems manufacturer
Cepheid
(CPHD)
has been upgraded to hold from sell. The company's stock price has jumped 27.4% over the past year, exceeding the performance of the broader market during that same time frame. TheStreet.com Ratings feels the company is in a largely solid financial position with very little debt. Cepheid had been rated a sell since August 2006.
Additional ratings changes are listed in the table below.